Slow burn romance is great.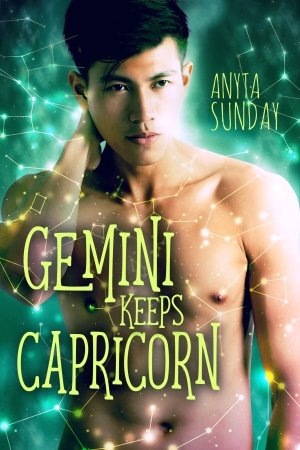 Genre: Contemporary Romance, GLBTQ, MM, New Adult
Released: December 18, 2017
Publisher: Self-Published
Series: Signs of Love, Book 3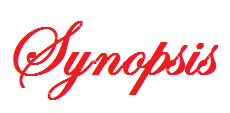 Sometimes, one stubborn Capricorn is all it takes…to drive Wesley Hidaka to crazy, flirtatious lengths.
Wesley loves annoying his RA Lloyd Reynolds. He just can't help it. Lloyd is focused, decisive, grounded. He has this amusing ability to follow rules.
Of course Wesley wants Lloyd to break one…or three hundred.
Sometimes, one diabolically grinning Gemini is all it takes…to have Lloyd laying down the law and marching Wesley straight back to his dorm room.
It doesn't stop Wesley teasing again. And again. And again…
But damn. Lloyd doesn't crack easily. He's full of principles. He's unshakable.
He's the perfect friend to have when Wesley needs help. Like with his truant brother and his old high school principal.
Sometimes, one little lie is all it takes… to find Wesley fake-engaged to his off-limits RA.
What can he say? It seemed like a good idea in the moment . . .
* ~* ~* ~*
"Gemini Keeps Capricorn" serves up a double shot of cluelessness, with a side of rock'n'roll and topped with a slow burn HEA. It can be read as a standalone.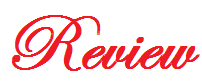 Reviewed by ButtonsMom2003
Slow burn romance is great.
I read my first Anyta Sunday book back in January 2017. She introduced me to "slow-burn" romance in the M/M genre and I've been a big fan ever since – of her writing
and
of "slow-burn" romance. 😊
I have to admit that I had a bit of trouble getting into Gemini Keeps Capricorn. I hate it when that happens with a favorite author. I'm never sure if it's me or the story. I usually think that it's me; that I'm too distracted by real life or maybe I've been reading too much, too fast (I never thought I'd even entertain that as a problem). In any case, I did struggle with this one in the beginning but – it's Anyta Sunday, so I kept on going and I'm glad I did.
Wesley is clueless when it comes to Lloyd and doesn't realize that Lloyd is as interested in him as he is in Lloyd. Lloyd is the RA in the dorm where he and Wesley live and the rules strictly forbid any relationship between them. The other problem is that Wesley has been let down in the past by relationships he's had with Capricorns. He's determined that as a Gemini, he is not compatible with a Capricorn and they shouldn't get too involved with each other.
I love how these two guys dance around each other for the biggest part of the book. Lloyd is serious and Wesley is more flirty and outgoing. Wesley enlists Lloyd to be his fake fiancé to try and get his mother to finally accept that he really is gay and that she can't do anything to change that.
The story also has a nice secondary thread about Wesley's brother Caleb and his desire to be a musician and how that impacts on his attendance at school. Other secondary and more minor characters provide a rich cast that enhances the story and helps to round out Wesley and Lloyd's interaction with each other.
By the time I was nearing the end of the story my emotions were fully engaged due to the complex relationship between Wesley and Lloyd as well as the relationship between Wesley, his brother and their mother. More than a few tears were shed.
While I didn't feel that I could give this book 5 stars as I have the previous ones in this series, it is still a great story and a solid 4-star read for me and I'm looking forward to reading the next one.
♥♥♥♥
O Factor: Scorcher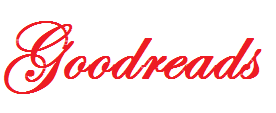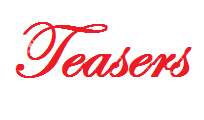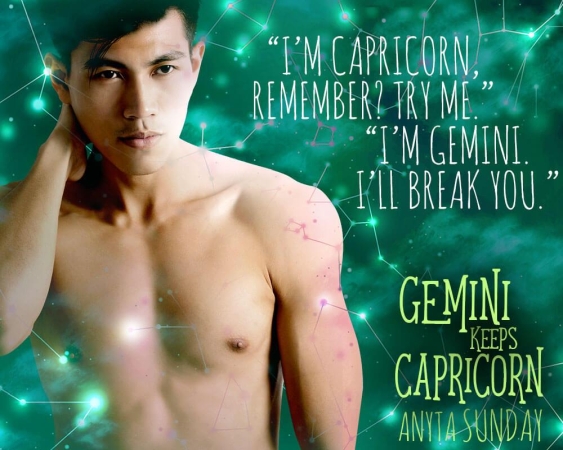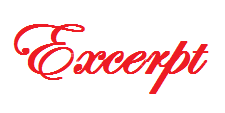 Wesley saw Lloyd early in the morning, all right. One in the morning.
He stumbled into Lloyd's room after three solid hours of dancing. He was hot and bothered, and his jeans felt shrink-wrapped onto him. "What are you doing up?" Wesley kicked off his shoes, popped open the top button of his jeans and dove onto Lloyd's bed.
"Studying. You should try it sometime."
Wesley laughed. "Do you usually study in such romantic lighting? And half naked?" Wesley flipped onto his side and leered. "Lloyd, what exactly are you studying?"
Lloyd looked down at his singlet and boxers, then over at the desk lamp, turned in against the wall. He swiveled on his chair to face him. "I assure you it's not as exciting as it should be on a Friday night."
"The night is still young. I won't distract you for too long."
"I doubt that."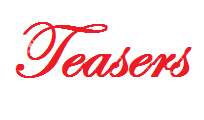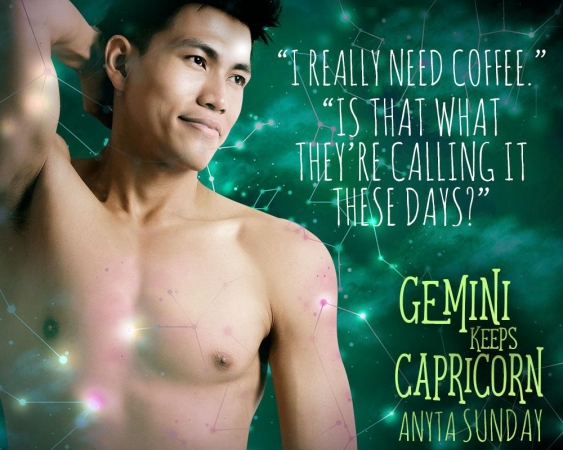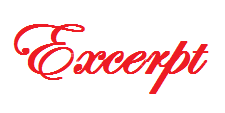 Wesley knocked again.
Lloyd inched the door open a half-foot. "I'm only available to students with legitimate issues."
"I'm full of issues. I need another condom."
The door drifted open as Lloyd left to grab the basket. He tossed it at Wesley. "Go at it, Romeo."
Wesley fondled the condoms, stirring them around as he grinned broadly. "With vigor."
"Congratulate tonight's Juliet, would you?"
"On pulling all this thick-haired beauty?"
Lloyd shook his head. "On standing it long enough to get naked."
Wesley slipped the condoms in his pockets, thrusting his hips out and biting his bottom lip. "It'll be epic, off-the-charts sex."
"Because he's a Sagittarius?"
"Because he's not uncreative and afraid of sex anywhere other than the bed." Wesley waggled his eyebrows suggestively.
"It's what beds are for. I intend to use my back the next sixty years."
Wesley swallowed a laugh. "I pity the fool—oh look, here he comes."
Lloyd's boyfriend-of-the-month strode through the stairwell door. Wesley winked at Lloyd and backed down the hall, mouthing, "One week."
Inside his room, he threw the condoms into the top drawer along with dozens of others.
Thumping and groaning sounded from the next room. It wasn't Lloyd and his boyfriend, but it made Wesley think of them. What would Lloyd be like in bed?
Grumpy and demanding, probably.
Wesley strapped on some headphones and tossed himself onto the bed. Elvis's deep, sexy voice sang in his ears, while his right hand popped open the buttons on his pants.
He studied the young, hot Elvis, who had one eyebrow lifted.
"I know you were a Capricorn," Wesley said, fisting his hard cock. "But I bet you were hot as hell between the sheets." He closed his eyes and jerked his dick, failing to get a good Capricorn hammering out of his head.
"No, no, never," he said through gritted teeth as he quickened his stroke. "Fuck."
His orgasm pulsed long and hard through his denial. He threw an arm over his mouth and swore. "Never going to happen. My next guy will be Sagittarius. That's a promise."

Blog Tour Giveaway: prizes: 1 paperback copy of GEMINI KEEPS CAPRICORN (open internationally) and 1 ebook of GEMINI KEEPS CAPRICORN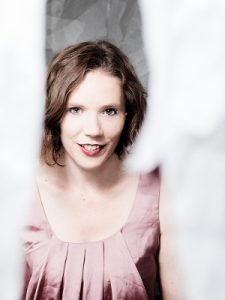 Heart-stopping slow burn.
Anyta is a big, BIG fan of slow-burn romances. She loves to read and write stories with characters who slowly fall in love.
Some of her favorite tropes to read and write are: Enemies to Lovers, Friends to Lovers, Clueless Guys, Bisexual, Pansexual, Demisexual, Oblivious MCs, Everyone (Else) Can See It, Slow Burn, Love Has No Boundaries.
Anyta writes a variety of stories, Contemporary MM Romances with a good dollop of angst, Contemporary lighthearted MM Romances, and even a splash of fantasy. Her books have been translated into German, Italian and French.
Member of Romance Writers of America.
Sign up for Anyta's newsletter and receive a free e-book: http://www.anytasunday.com/?page_id=977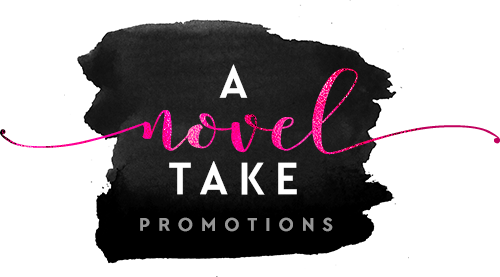 Hosted by A Novel Take Promotions