14 December of 2015 by Jean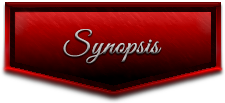 Erotic Romance ~ BDSM and D/s Elements ~ Rubenesque ~ Regency Historical ~ Character Driven ~ Drama ~ Angst ~ Shy Heroine ~ Three Novel Length Stories
He is her most dangerous temptation and now he is demanding her submission. Dare she take the risk?
A Measured Risk ~ Book one in the Regency Risks Series
Emotionally scarred in the horrific accident that took her husband's life, Lady Cranfield is imprisoned by her lingering terror of horses and carriages. She longed to be closer to the fascinating Earl of Ruel. She sensed intuitively that he could teach her how to overcome the terrors that held her in bondage.
And now she's willing to risk almost anything-her reputation, even her virtue-to find out. But what he proposes startles her.
When the shy, studious and socially awkward young widow approached him, Ruel instantly sensed she would be the sweetest, most submissive experience of a lifetime-if only he can gain her total and complete trust. He makes her a non-negotiable offer. His help in return for her submission and obedience.
But Lady Cranfield grew up neglected by her ducal parents, raised by servants and then later ignored by her handsome, charming husband. She's learnt to protect her heart at all costs and she trusts no one but herself.
How can the jaded Earl of Ruel break through her self-protective defences and show her how to love when he has spent his lifetime avoiding that tender trap?
Trust Me is the sequel to A Measured Risk

Anne and Jon's love was born in isolation. Now necessity has thrust them back into Society. Will their fragile bond survive the strain of slander and scandal?
All of Mayfair is staring at her and wondering if she is insane.
Anne Lloyd, the new Countess of Ruel, thought she'd finally begun to heal from having witnessed the terrible death of her first husband. But, from her new husband's grandmother to his ex-mistresses, it is all that is on everyone's lips. What scares her more than the potential social ruin is that even she isn't sure they aren't right.
There are times when it seems that the bloody battlefields of Europe were easier to navigate than the so-called civilized graces of Society.
Jonathon Lloyd, the Earl of Ruel, has commanded men on the battlefield and women in the ballrooms and bedchambers with his dominant personality. It tears him apart that he can't command his wife's terrors to go away. To top it off, he has to battle his grandmother, for Anne's acceptance as the new Countess.
There are those who will stop at nothing to tear apart the fragile bond between the newlyweds.
As external foes close ranks, Anne is pushed to the wall and forced to face the enemy within and to learn to have faith in herself before she can give herself fully. And Jon must come to grips with what it means to be truly vulnerable in love.
Can Lady and Lord Ruel learn to trust other each enough to keep their love, and her sanity, intact?
Perilous Risk
Rebecca is in grave danger. Accused of murder and blackmailed by a vicious, powerful aristocrat who demands she help ruin the noble protector she once loved, common-born, gentle-natured Rebecca is in desperate need of help. From the shadows steps forth a man offering her aid–a man she rejected years ago when he was but a youth. Now he appears before her utterly changed, no longer a boy but a man with a dark, mysterious past. How can she trust him? Yet with her time and options running out, how can she not trust him?
Stephen Drake lost Rebecca long ago. Back then, he was too young to keep a woman like
her. Now a spy for the Crown, he has power, funds, a title…and he's been assigned to follow Rebecca. But thoughts of his mission fade to the background as his old passion for her flares and his darkly erotic side–one he's fought to keep hidden for many years–awakens with a vengeance. This time, he is determined to possess her forever.
But as danger surrounds them, the two lovers must face secrets that could destroy them and the fragile trust they've built.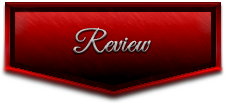 To trust is to risk…
There was a time when I read one historical romance after another. In fact, I wouldn't hesitate to say that most of my knowledge about history came from that reading. Enough history for a shy junior high schooler to get into a heated debate about the justification of the US involvement in wars of the past. What I have always loved about historicals is the way that they can make another era come alive to the reader. Another thing I learned is that authors who write historicals do a lot of research. It takes a bit of skill to write a story that is historically accurate, conveys the life and culture of the times and yet is fictional without sacrificing those aspects. The historical buff can be very unforgiving when inaccuracies are presented. I'm in awe of those that can find the balance between storytelling and accuracy. That being said, Ms. Blackthorne has a wonderful way providing just that balance in her Regency Risks Series.This bundle of stories includes three complete novels. The first two tell the story of Jon and Anne. While the second story continues where the first left off, they  stand alone with totally different elements. I would suggest that they be read in order, though. While both deal with the effects of Lady Anne's PTSD and earlier upbringing on her ability to form a close relationship and learn trust, they are much different in their external trappings. The majority of the first takes place between Jon and Anne in seclusion. The second, however, involves dealing with the vagaries of society and family. Add in an overzealous protective relative and a vindictive ex-lover and the element of suspense adds an extra level of depth and excitement.
I really loved Anne and Jon. While Anne is definitely suffering from PTSD from her carriage accident and watching as her first husband was struck down and died in her arms, she is at the same time a strong and caring person, if socially inept. She is self-educated and lives her life influenced by the writing of dead philosophers. Having been relegated to the care of servants and isolated on a horse farm in Ireland most of her life she is really clueless on how to deal with her peers. In defense, she comes off as a haughty ice princess. Nothing could be further from the truth when she is in the company of the right man… a man like Jonathon Lloyd, Earl of Ruel.
Jon never expected to inherit his title. He was the spare… a spare his grandfather thought to shuffle off into the church, something a young Jon was determined he'd never do. Instead, he bought his commission and joined the Dragoons. While very aware of the what motivates others and reading them, Jon suffers from a bit of self-disillusionment. After all, he's seen first hand from his parents and grandparents that marriage is a matter of business and convenience rather than love. So of course, he has every intention of marrying for convenience and keeping his mistress and other peccadillos on the side. Too bad as knowledgeable as Jon is about women, he just doesn't get how vindictive a woman can be when thwarted. When he falls in love with Anne and decides to make her his countess, he stirs a viper.
If there is one thing Jon has experience with it's dealing with other's PTSD symptoms. He may not be an absolute expert, but his time on the front lines has given him plenty of experience in dealing with the issue. When Lady Anne asks him to help her deal with her very real fears he has his own demands in recompense, a month in seclusion, her absolute obedience. What starts as a conquest and his temporary indulgence in a D/s relationship, however, quickly turns to unexpected love. While definitely a BDSM romance the depth of the stories offer so much more than a bit of slap and tickle. Ms. Blackthorne expertly shows the depth of her characters and their motivations.
The third in the bundle is the story of Jon's ex-mistress, Rebecca. Like the second story, this one is a romantic suspense with the requisite spurned lovers and evil henchmen. Revenge against Jon is still a motivating factor here and ties all three stories together. However, this one exponentially amps the level of suspense and intrigue. Steven, the hero of Perilous Risk is a spy for the Home Office. He has also been in love with Rebecca for years since his time in the dragoons.
Once again Ms. Blackthorne shows her skill at delving into what makes her characters tick. Rebecca becomes so much more than the ex-mistress of Lord Ruel. She is so much more than a mere submissive. She is a strong, independent, caring woman, a woman that has been dictated to, spurned or seemingly passed over by all of the men in her life. When her relationship with Lord Ruel ended she came to the decision that she was quite done with the wickedness of her life. She went home to assist her father in running his apothecary. Unfortunately, she becomes the means of vindictiveness on the part of Lord Ruel's spurned ex-fiance. On the run from being framed for a murder, she finds herself in the company of Steven, the sweet boy she met in the dragoons. Except Steven is no longer a boy and he is so not sweet.
Steven has been in love with Rebecca for years. He's come a long way since those days as a glorified secretary in the dragoons. Today he is Baron Drake. He's come back to England and has every intention of making Rebecca his. But first he has a mission to finish. That is until Rebecca becomes entangled in the mess. Then his mission becomes all about Rebecca and saving her from those that would frame and harm her. He's also darned certain she won't be turning to her former protector for assistance. She's his, and she will learn to trust him. She will admit that she loves him in return. She'll obey him. He'll spend the rest of his life providing for and protecting her… however short that life might be.
Ms. Blackthorne's books put me in mind of reading Lady Chatterley's Lover. Knowing how the book had been banned and burned, I, of course, had to read it in my rebellious youth. I loved it. I also learned a valuable lesson about words when I read it. Intent and perceptions color how we perceive them. Previous to reading Lady Chatterley's Lover I had always thought the absolute worst of the C word. It was vulgar and derogatory. I learned how very wrong I was. I learned to appreciate the term and just how beautiful it could be when used with just the right intent. Ms. Blackthorne makes liberal use of the term as well as the F-bomb. I would hope this will not put you off of reading very well told series. Instead, I would challenge you to open your mind to take a lesson as I did many years ago. You won't be disappointed. Ms. Blackthorne has penned a series of beautiful historical BDSM romances that I thoroughly enjoyed. I will definitely be looking at the rest of her works. Perhaps it's time to reacquaint myself with the historical genre. Looks like I've really been missing out.
♥♥♥♥♥
O Factor: Scorcher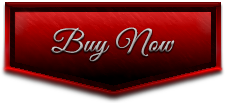 ♥ Amazon US ♥ Amazon AU ♥ Amazon CA ♥ Amazon DE ♥ Amazon ES ♥ Amazon FR ♥ Amazon IT ♥ Amazon UK ♥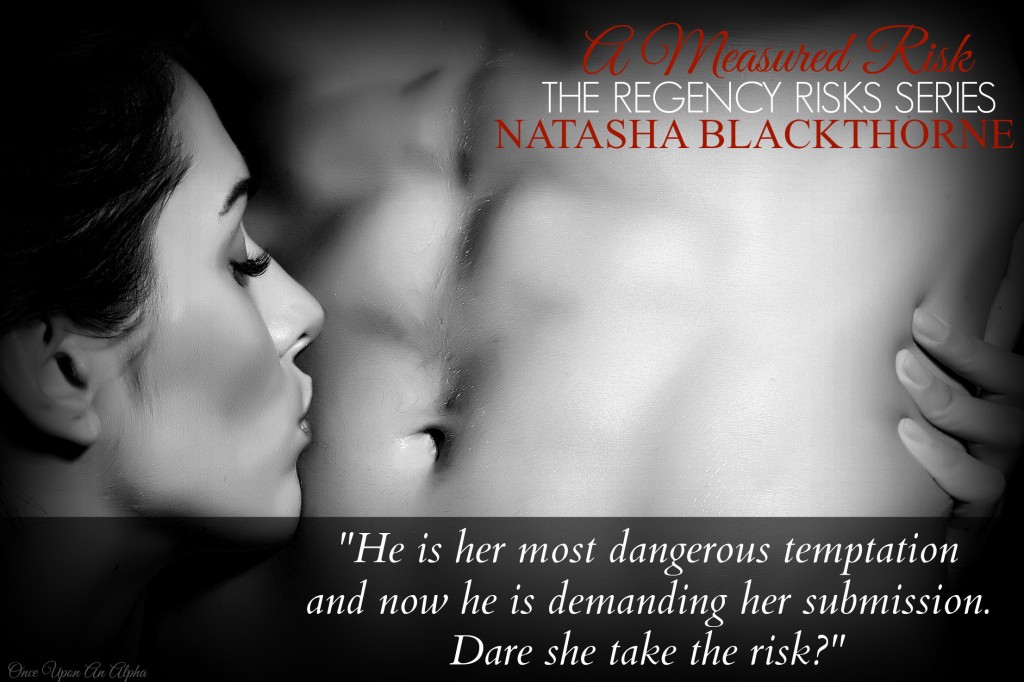 Natasha Blackthorne writes hot & sensual Erotic Historical Romance where deeply flawed characters find love & trust. Her stories are most frequently about the intimate journey of the characters as they learn to open their hearts to love.
Natasha's heroines are not perfect ladies. They are wildflowers and wallflowers who flirt with the forbidden. Whether they are bold or shy, these heroines' strong desires and deep emotions drive the plot and drive their heroes to the point of no return. Natasha's heroes are strong and dominant and live their lives with strength and purpose. They support their women in everything.
Natasha holds a B.A. in History, loves reading, cats and music. Readers are welcomed to Friend her on Facebook where she is most socially active online.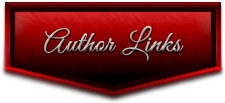 Facebook I Twitter I Website I Facebook Readers Group