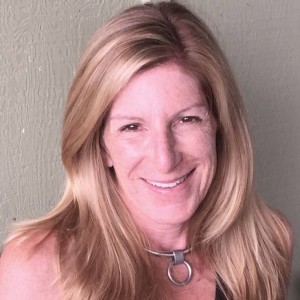 I'm a world traveler, who has been a professional dog walker, production assistant to a textile designer, retail manager, summer camp director, and travel agent.  I attended grade school in Germany, high school in Greece, and college in California.  I know a smattering of various languages but only enough not to order five cups of chino rather than five cappuccinos, as a friend once did in Florence.
I've lived in Ohio, Texas, Maryland, Vermont, and California.  Favorite city to live in, hands down, is San Francisco.  I currently reside on a mango farm in rural Hawaii with my husband, two dogs, two cats, ten parakeets, and one lovebird.  I also have a gazillion geckos that have free rein inside and out of the house, which don't count since I don't have to feed them.
At the age of six, I discovered the fantastical worlds contained within the pages of books and I've been a library card carrying and book borrowing fanatic since.  My obsession has moved on to buying e-books like there's no tomorrow.  Which is ridiculous because if there were no tomorrow…  However, that's not to say I'm not prepared for all of eternity, wherever that may be, provided they allow Kindles and Nooks.
My favorite genres are Contemporary, Erotic, and BDSM Romances.  Add in New Adult and the occasional detour into Urban Fantasy and that's what I consider a pretty satisfying library.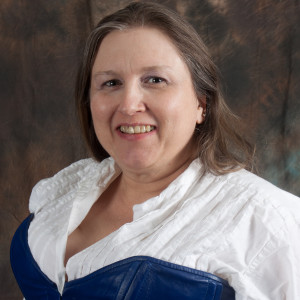 I was raised a military brat.  Like most brats, that means a lot of moves over the years.  It also means that you are always leaving behind new friends.  My books, however, always came along to each new home.  Books and their characters are the best friends of my earliest memories.  I have some of the best memories of bedtime stories where my siblings drifted off to sleep and I asked for just one more story.  I'm still asking for one more story!
Hand in hand with that love of reading came my love of writing.  In fact, at one time I entertained the idea of being a published romance author.  I think my absolute favorite words are "What if?"  Life as it sometimes does, intercepted my grand illusions of being a writer.  That's not to say I didn't continue writing over the years, just not those stories I worked so hard to plot out and pitch to the publishers at one time.  Life tossed me a few challenges, my manuscripts were shelved and at this point I'm well into my retirement from the software industry.  Writing reviews gives me just the incentive I needed to start ramping up my writing once again.  It's also allowed me to get back into the publishing industry.  I absolutely love chatting with authors and reading their books. Reviewing and promoting them is the icing on my cake.  I'm still hoping that one of these days I'll publish one of my own.
While my childhood was spent in many places, the majority of my adult life was spent in the Seattle area.  It will forever be home.  Retirement found me relocating to Wisconsin.  I live in the Madison area with my three children and two grandkids.  Now I find myself trying to instill my love of reading in them.  Considering their love of reviewing books alongside me, I think I might just be succeeding.  I hope you will enjoy their efforts as much as we have enjoyed the process.
My favorite romance genres are paranormal, sci-fi, fantasy and the erotic romance including a bit of GBLTQ, menage, and BDSM.  I've done phases where I've totally glommed onto different sub-genres for a while.  There was a time when I read nothing but historical romance.  These days I'm a bit more selective in my historicals.  I have a tendency to gravitate to medieval, Scottish highlanders and a few Regencies.  Of course, there are some authors it doesn't matter what sub-genre or time period they write in… if they write it then I'll read it.  As a child, I loved action adventure movies like Ivanhoe, Robin Hood and such.  These classics had the key elements I've always loved:  action, adventure, quests, and romance.  I find that the romance genre fulfills my needs for these same elements all within the same genre.
This year in school Alyssa has chosen to become a junior librarian.  Imagine Oma's surprise and thrill at the news.  Amazingly enough, unbeknownst to Alyssa, Oma had done the same as a young girl.
Requests for reviews by Alyssa can be made through her Oma, Jean.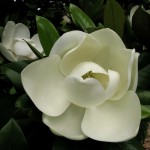 I'm Brianna Raquel, a love fanatic, fictional boyfriend obsessed woman of a certain age that I can't say in public out of fear of what they may do to me should they find out. I've been in the business of romance since the ripe age of five, when I married my first imaginary friend and held the ceremony for all two of my other imaginary friends. However, that love of romance has progressed into a full-blown obsession at my current, albeit unknown spectacular age, which has afforded me a love to review and write in the realization of my dream of forever being nose-deep in some sort of fantasy world. I venture out every once and a while, particularly towards urban fantasy novels and fantasy novels, but my true love, my true obsession will always be romance. Most specifically, paranormal romance. Hand me a good romance and an even better fictional boyfriend, and I'm sold for the evening.
We were lucky enough to snag Brianna for a few reviews from time to time.  We hope you'll help us welcome her as a reviewer.