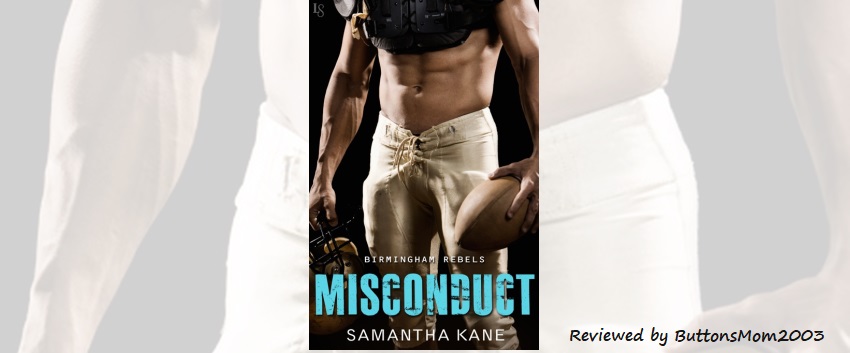 Genre: Contemporary, Sports, Romance, Menage, MMF
Released: July 25, 2017
Publisher: Loveswept
Series: Birmingham Rebels, Book 4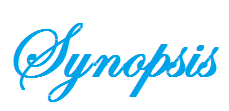 The Birmingham Rebels play both sides of the field, proving that the hottest action isn't always in the arena.
Rookie running back Tom Kelly loves the perks of football stardom. Men, women—there's no shortage of companionship for a pro athlete who's hot, young, and willing, and Tom is definitely willing. But deep down he wants a committed three-way relationship, especially if the female in the middle is Carmina de la Cruz. The undeniably sexy Army veteran may not say much, but her body speaks loud and clear.
After a traumatic tour in Afghanistan, Carmina is struggling to regain her speech and rebuild her life. More than anything, she wants to feel like a woman again. Tom may be a wholesome All-American, but he knows just how she needs to be touched—and he's not the only Rebel who arouses her interest. With his scorching intensity, Tom's best friend leaves her wondering if two players might be better than one.
Danny Smith is no stranger to his team's kinky reputation. He gave in to temptation once, but he's not going down that road again. Sure, Carmina's curves promise pleasure, but her eyes guarantee it comes with baggage—and Danny has enough of his own. Still, giving up control can feel so good. And when it comes to everything Danny craves, Carmina and Tom make the perfect team.
Reviewed by ButtonsMom2003
Hot as fire!!
In book 4 of the Birmingham Rebels series Samantha Kane has set the hotness bar to a new level! All of the books in this series are seriously HOT but just when I think Ms. Kane can't come up with anything hotter she proves me wrong.I've wanted to learn more about Danny Smith ever since book one, Broken Play. Each of the books in this series can be read as standalones but for this one I'd recommend reading book one first so that you get more of Danny's backstory.
Danny has been running from his desires for a long time. Tom Kelly, rookie running back for the Rebels, has been having a great time discovering what he likes and playing the field with both men and women. Carmina de la Cruz suffered a traumatic brain injury (TBI) in Afghanistan serving her country. Her recovery is going well but there's one area that's still causing her a big problem. No matter what she's tried she can't orgasm; it's been over 3 years.
Danny doesn't want a relationship with Tom but he does want Carmina. Can Tom convince Danny that the three of them are better together than alone?
Misconduct is full of all kind of things that made me laugh and cry. Samantha Kane's stories have always had the ability to get my emotions fully engaged but in this book, she has outdone herself. I'm not a football fan but that doesn't matter when it comes to reading this series. The stories are about so much more than football; they are about people and the unconventional lives they choose to live.
I'm not sure if there will be more stories in this series or not but whatever Samantha Kane writes next, I'm reading it!
♥♥♥♥♥
O Factor: Scorcher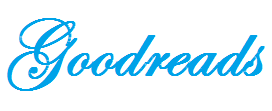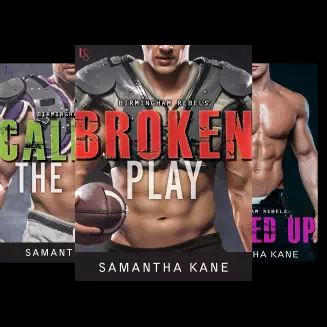 ♥ Amazon US ♥ Amazon CA ♥ Amazon UK ♥ Barnes & Noble ♥ Google Play ♥ Kobo US ♥ Kobo CA ♥ Kobo UK ♥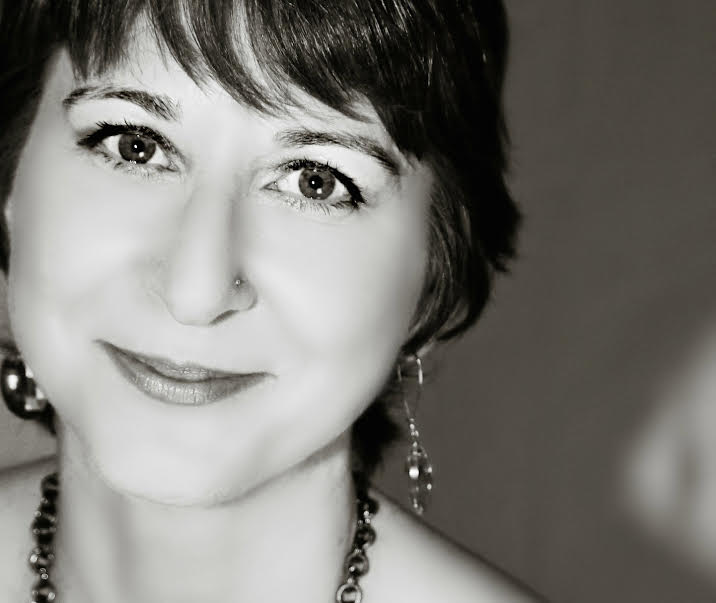 Reviewers have called Samantha Kane "an absolute marvel to read," and "one of historical romance's most erotic and sensuous authors." Her books have been called "sinful," "sensuous," and "sizzling."
She is published in several romance genres including historical, contemporary and science fiction. Her erotic Regency-set historical romances have won awards, including Best Historical from RWA's erotic romance chapter Passionate Ink, and the Historical CAPA (best book) award from The Romance Studio.
Samantha Kane has a master's degree in American History, and taught high school social studies for ten years before becoming a full time writer. She lives in North Carolina with her husband and three children. Ms Kane loves to hear from readers. Contact her or subscribe to her newsletter