This book is laugh out loud funny, sexy and romantic.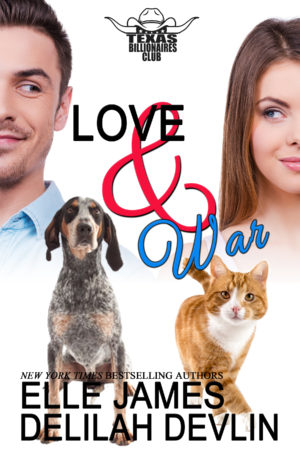 Genre: Contemporary Romantic Comedy
Paperback Released: July 13, 2017
Digital Released: July 26, 2017
Publisher: Twisted Page Inc
Series: Texas Billionaire Club, Book 4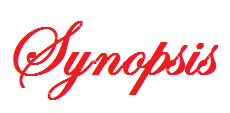 Sophie Keaton's love life is a disaster. Too busy with her art gallery and weekends spent with the Army National Guard, she rarely has time for a date. Her orderly existence takes a twist when her Army National Guard unit gets a new Company Commander, Captain Gage Jenkins, who dislikes the idea of women in the Army, particularly her, and proceeds to make her weekend drill miserable. To bolster her self-esteem, Sophie finally takes her love life in hand and goes out on a date. Unfortunately, her date ends up in the emergency room with an allergic reaction to her cat. Her mooch of a brother, Bryce, feels sorry for her and offers to take her out to pick the "perfect man". When she finds Mr. Perfect, she spends a passionate night with him, but awakens to discover that Mr. Perfect is none other than her new commanding officer!
As a member of the Texas Billionaire's club, Gage has watched every one of his college buddies tie the knot. Although he'd met every challenge the group set in the early days, he resisted the last one—finding the perfect wife. Now, with his hands full expanding his construction business and whipping his new Army Guard command into shape, he has plenty of excuses to avoid that particular commitment. However, when he moves next door to one very attractive, very sexy woman, he finds himself deliciously distracted. When he discovers that woman is the same klutzy lieutenant he's been dogging from day one, he's not angry. He's amused. And intrigued.
When the pair are challenged by their warring pets and matchmaking sergeants, the rules of Love and War get complicated…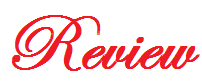 Reviewed by ButtonsMom2003
This book is laugh out loud funny, sexy and romantic.
Love & War just about had me rolling on the floor laughing. I was definitely laughing out loud – so much so that my husband wondered what I was reading and had me read sections to him. It's the 4th book in the Texas Billionaires Club but it easily stands alone. I highly recommend the other books, however, as they are also great stories.I enjoy all of the books that I've read by these two sister authors – both what they write together and individually – but I don't seem to get around to reading a lot of romantic comedy these days. I'm so glad that I was asked to do a beta read of this book for them; it was a refreshing change from what I've been reading lately.
Gage and Sophie don't meet under the best of circumstances and she certainly didn't make a good impression on him. He thinks she's clumsy and not really any good in the Army National Guard. Sophie hates how judgmental her new boss is and doesn't want to have anything to do with him. When she realizes he's the man that she made passionate love to all night recently she can't believe it and vows to stay clear of him.
Add in a crazy cat named Cujo, a dog named Rambo and her sneaky, prankster brother, Bryce, and you have the recipe for a deliciously funny and romantic story.
If you like romantic comedy I can't recommend this one highly enough.
Note: The excerpt below is about Gage's dog, Rambo, and Sophie's cat, Cujo, having a moment in Gage's house; I thought it was hilarious.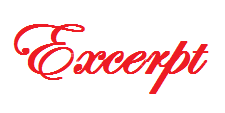 Rambo whimpered and scratched at the back door.
Once he'd placed the six-pack of beer into the refrigerator, Gage turned to the door. "Okay. Okay. I'm coming. Stop scratching the door."
Gage opened the door slowly so that he wouldn't whack the dog in the face.
Rambo was normally eager to come in and greet him when he came home, but this time, instead of wiggling and wagging his tail in excitement, the dog shot past him and put his nose to the floor. He sniffed his way out of the room.
Curious, Gage followed Rambo to see what he was up to. Rambo's head lifted from the trail and shot through the door of Gage's bedroom.
"Rrreeeerrr! Pfffft!"
"What the hell?"
Suddenly, he heard a loud screech, followed by a hiss, and Rambo began barking furiously. The noise of objects falling to the floor emanated from his bedroom. It sounded like an all-out war going on in there.
When he rounded the corner, the dog and the intruder had moved into his adjoining bathroom. The bedroom was a disaster. A curtain rod hung from only one end, and the curtains were rapidly sliding off into a pile on the carpet. His bedspread looked as if it had been run over by a herd of monkeys. The glass he'd left on his nightstand that morning had overturned, its leftover contents spreading over the wood and dripping onto the carpet below.
The battle still raged in his bathroom, but before he could reach it, a ball of yellow and white fur rocketed out of the door and went straight for him. Sharp claws scaled his pant legs and up his shirt, until the cat perched on his shoulder like a bird, talons gripping into the skin around his neck.
Rambo was in close pursuit and barreled into Gage at full speed. Leaping up, the dog placed his paws on Gage's chest, nearly sending him flying, catand all.
As he rocked to the side, the cat tried to gain a higher purchase by climbing onto his head, but couldn't find much to hold onto besides skin.
Fortunately, Gage righted himself in time to save himself from being scalped.
Rambo continued to bark, and the cat screeched and hissed in his ear from the relative safety of Gage's shoulders.
"Rambo! Down, boy! Down, boy. Dammit, cat. Get your claws out of my neck. Down,Rambo!"
Alternating between shoving the dog away and trying to untangle the cat from around his neck, Gage realized he was in a hopeless situation. Carrying the cat around his neck, he eased his way to the back of the house. When he reached the back door, he opened it.
"Out, Rambo! Out!"
Rambo continued to bark until Gage repeated the order.
"Out!"
Ducking his head, the dog passed through the door and turned immediately to put his nose in the gap between the open door and the doorframe.
Gage pressed his knee against the dog's nose, pushed him fully outside then closed the door. Gage reached to pry the cat from his shoulders, but the cat obviously had other plans and dug his claws deeper.
Outside, Rambo ran to the window and jumped in place, as though his backside were spring-loaded, and continued barking. Each spring from the other side of the glass earned Gage a new dig from the pest he now wore around his neck. Gage left the kitchen, and the barking finally ended. Only then was he able to pry the cat loose from his shirt.
Cujo dropped to the floor, shook out his ruffled fur with an expression of feline disgust, then began to calmly groom himself. Amazed at the cat's arrogance, Gage crouched down to scratch it under the chin. "How did you get into this house, you littlevandal?"
Cujo leaned into Gage's fingers and ran his long body over the big man's knuckles.
"Didn't anyone bother to tell you that I hate cats?"
♥♥♥♥♥
O Factor: Spicy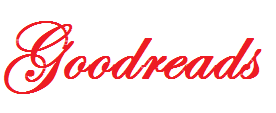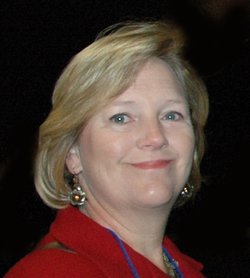 Elle James, a New York Times bestselling author, started writing when her sister challenged her to write a romance novel. She has managed a full-time job and raised three wonderful children, and she and her husband even tried ranching exotic birds (ostriches, emus and rheas). Ask her, and she'll tell you what it's like to go toe-to-toe with an angry 350-pound bird! Elle loves to hear from fans.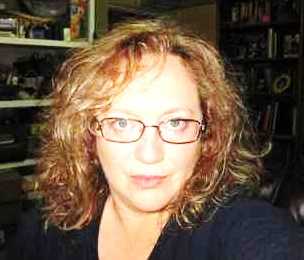 Delilah Devlin is a New York Times and USA Today bestselling author with a rapidly expanding reputation for writing deliciously edgy stories with complex characters. Whether creating dark, erotically-charged paranormal worlds or richly descriptive westerns that ring with authenticity, Delilah Devlin "pens in uncharted territory that will leave the readers breathless and hungering for more…"