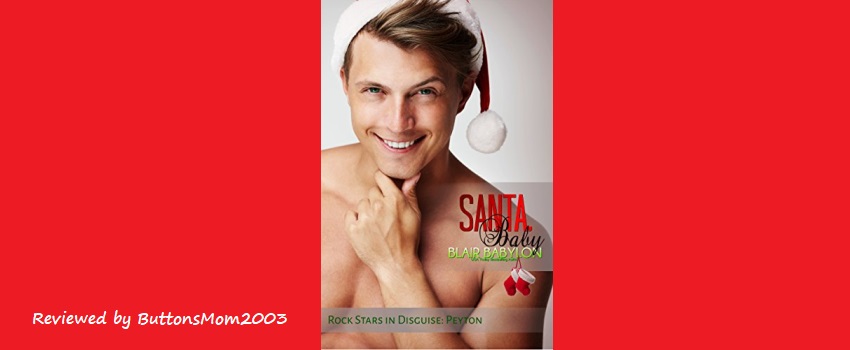 Oh, Peyton what a kinky nice guy you turned out to be.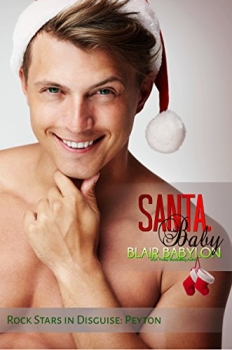 Genre: Contemporary Erotic Romance
Released: November 9, 2017
Publisher: Malachite Publishing LLC
Series: Rock Stars in Disguise / Billionaires in Disguise, Book 17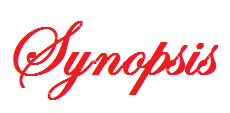 Peyton Cabot hates his life: being a rock star, performing for screaming crowds, being interviewed for magazines' hottest musician of the year articles, winning awards, and banking loads of money.
Yeah, it sucks to be him.
After every show, Peyton tags along to supper with one of the couples in the band, a pathetic third wheel. Sometimes he goes down to the hotel bar to try to hook up with a woman who is traveling for business, usually to strike out because they're not looking to hang out with a famous twenty-something blond-haired, green-eyed hottie. Every night, he sleeps in a different hotel bed, alone.
Except on those nights when Peyton picks up the phone to call one particular woman, one who understands him like no one else, but now she won't answer his calls.
When Peyton goes to find her, he gets a Christmas surprise that changes everything.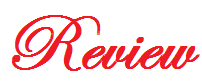 Reviewed by ButtonsMom2003
Oh, Peyton what a kinky nice guy you turned out to be.
It's no secret that I love Blair Babylon's books. She is a great author and a super nice and giving person. I found this out when I met up with her at the RWA book signing in July (2017). All proceeds from the book sales went to charity. I knew that about the proceeds but what I didn't know is that indie published authors donate the books that they sell. What a wonderful thing, to give pleasure to the readers who purchased her books and to have the money go to charity.
Now, about Santa Baby…We met Peyton back during the Rock Stars in Disguise: Georgie series. Peyton and Georgie had a relationship when they were young but Peyton did something pretty bad to destroy that relationship and their friendship. He came back into her life after she was involved with Xan (Alexandre) and apologized for his misdeeds but it was too late; Georgie was in love with Xan.
I'm so glad that Blair decided to give Peyton his HEA and tell us more about him. He is introduced to Raji at a mutual friend's wedding. They have a quick hook-up and the sparks fly. Raji is a cardiothoracic surgical resident; her only goal is to become the best heart surgeon in the world. She lives for medicine and will let nothing get in her way. That is until life throws her a curve.
Peyton was a bit of a jerk in the Georgie books but boy does he redeem himself in Santa Baby. He and Raji agree to keep tearing up the sheets with each other without any commitment; that's the way Raji wants it. Peyton loves her and will agree to anything to keep her in his life. Unfortunately, when life throws Raji a curve she backs away from Peyton. From the title we already know that a baby is involved but I'm not giving anything else away. The only other thing I'll say is that there is definitely an HEA for Peyton and Raji, just the way there should be.
Blair Babylon's writing always helps to enrich my vocabulary. 😊 Here are a few of the words I looked up while reading Peyton's story: rictus, titer, susurration, and parturition. I love everything about her stories and I can't wait for the next one!
♥♥♥♥♥
O Factor: Scorcher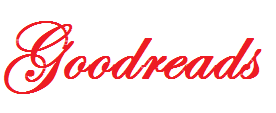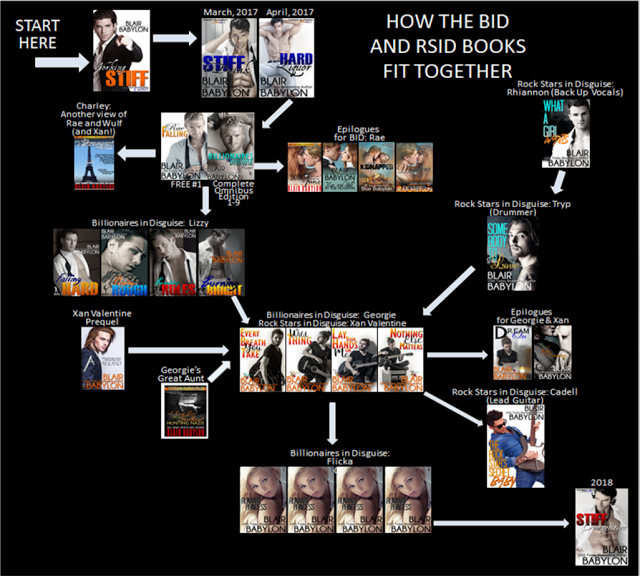 ♥ Amazon US ♥ Amazon CA ♥ Amazon UK ♥ Barnes & Noble ♥ Google Play ♥ Kobo US ♥ Kobo CA ♥ Kobo UK ♥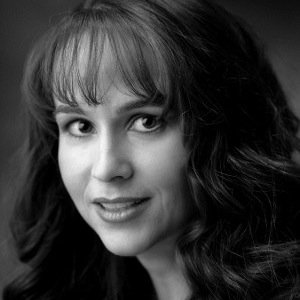 USA Today Bestselling Author Blair Babylon is an award-winning author who regularly publishes contemporary romance and romantic suspense fiction. After writing literary fiction where reviews usually included the caveat that there was too much deviant sex, she decided to abandon all literary pretensions, let her freak flag fly, and write hot, sexy, erotic romance with crazy, breakneck plot turns.