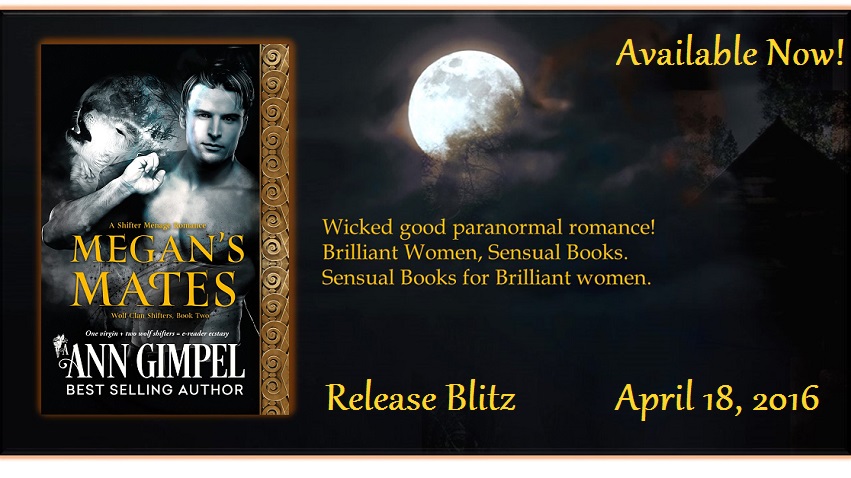 From the frying pan to the fire and burning up in the embers of love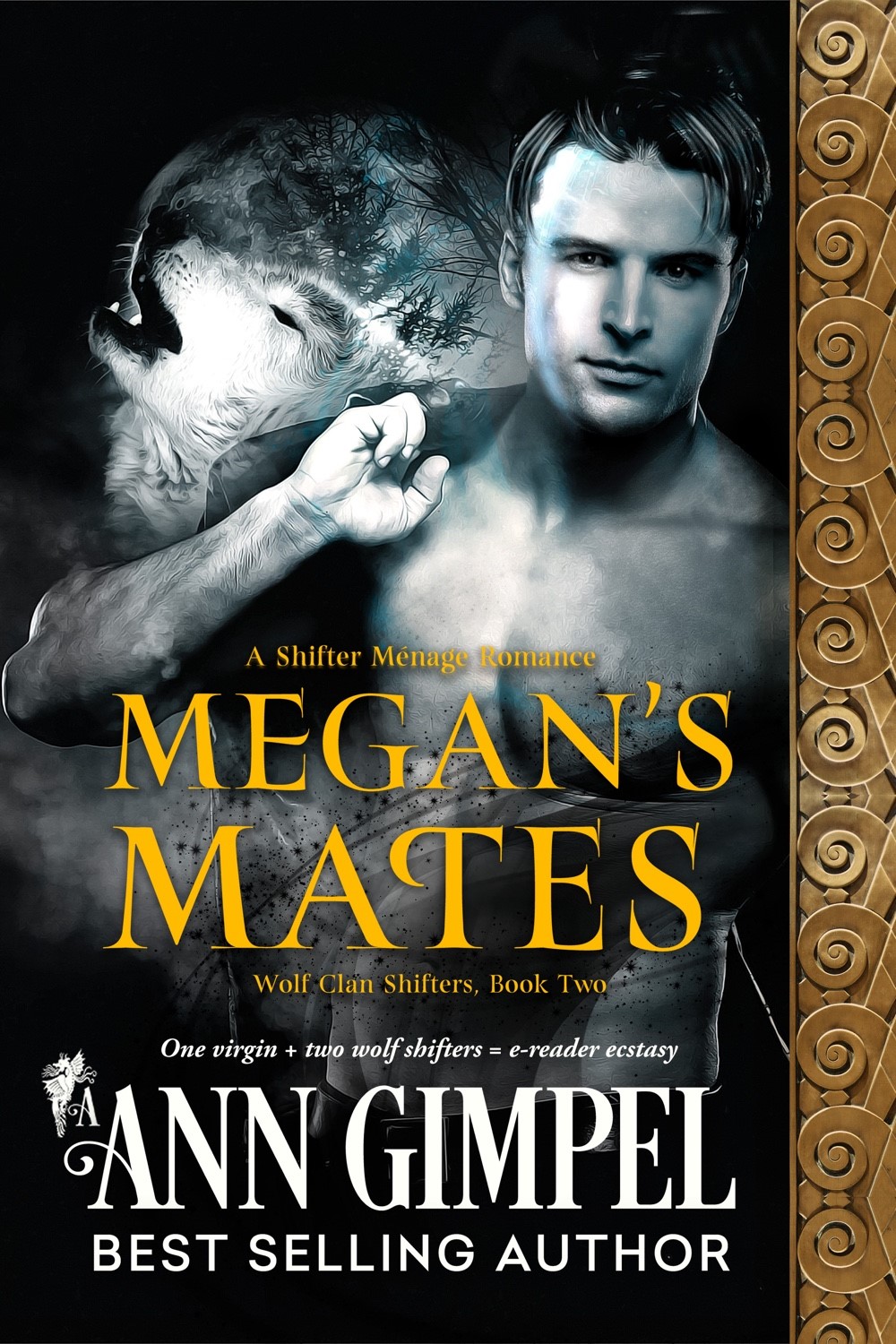 Paranormal Shifter Ménage Romance
Self Published
Series: Wolf Clan Shifters, Book 2
Released April 18, 2016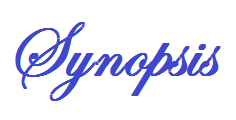 One virgin + two wolf shifters = e-reader ecstasy.
Calgary, Alberta 1936
After witnessing what might've been a murder, Megan is frantic to escape the Garden of Eden cult, so she catches the night train north out of town. Her lifetime commitment to the cult may well be her death sentence, but she's not sticking around to let them frame her.
Wolf shifters, Les and Karl, eke out a primitive existence on the flanks of the Canadian Rockies. Between Hunters who want to kill them and a wildfire raging out of control, they're glad when Jed, their clan leader, shows up. And even more delighted when they see who's in his car.
Jed's mate, Alice, spied Megan by the side of the road looking lost and desperate and offered her a ride. Before Jed's car even stops rolling, Les and Karl know she's their mate. So skittish she's barely willing to exit the car, Megan busies herself helping Jed and his pack mates unload supplies. Can Les and Karl convince her to join her life to theirs? If she does, will the risks she faced as a cult member pale in comparison to being mated to shifters?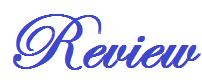 Reviewed by Jean
From the frying pan to the fire and burning up in the embers of love
While Alice's Alphas was a great start to the Wolf Clan Shifters series, Megan's Mates turns up the danger, action and heat levels several notches. And while Alice's three lovers are a nice fantasy, Megan's two mates are more than capable of dishing out a full helping of satisfaction.
If running for her life from a crazy cult weren't enough, Megan then meets up with a looney toon's cop she'd love to ditch at the first opportunity, especially when he rattles off nonsense about raging wilderness fires and hunting shifters. Not that she hasn't heard of shifters before but this guy oozes the kind of fanaticism she wants nothing to do with. After fast-talking her way out of the country cops clutches she spends a rustic night in a local farmer's barn. Things just seem to be progressively getting worse when she's rudely awakened by an angry gun toting farmer. Seems it's time for something good to happen in her life…
When Les and Karl get a call from their cousin, the alpha warning of his imminent arrival with the his new mate,they jump into a cleaning frenzy. What they never could have anticipated was their alpha arriving with their fated mate in tow. It's been centuries since Les and Karl lost their first mate to childbearing. They're more than ready for a new mate. Perhaps a little impatient if truth be known. Thank heavens for their alpha's mate because Alice is a godsend when it comes to explaining the whole shifter mate bond to a prospective mate.
From the get go the chemistry between these three is off the charts. The mating is fast and intense. Oh and did I say hot? Unfortunately, indulging in the insatiable heat of a new mating isn't fully in the cards. The hunters are stirring up trouble all over which has necessitated this trip by their alpha in the first place and their neck of the woods is no safer than any other. Already on the run from one group of zealots now Megan will be facing danger from another group, one perhaps more dangerous than those she's run from. From one frying pan right into the fire. But this time around Megan will have the loving of her two shifter mates to see her through a lifetime of living on the edge. Ms. Gimpel's Wolf Clan Shifter series just gets better.
♥♥♥♥♥
O Factor: Scorcher
Add to your TBR on…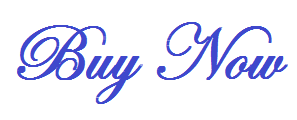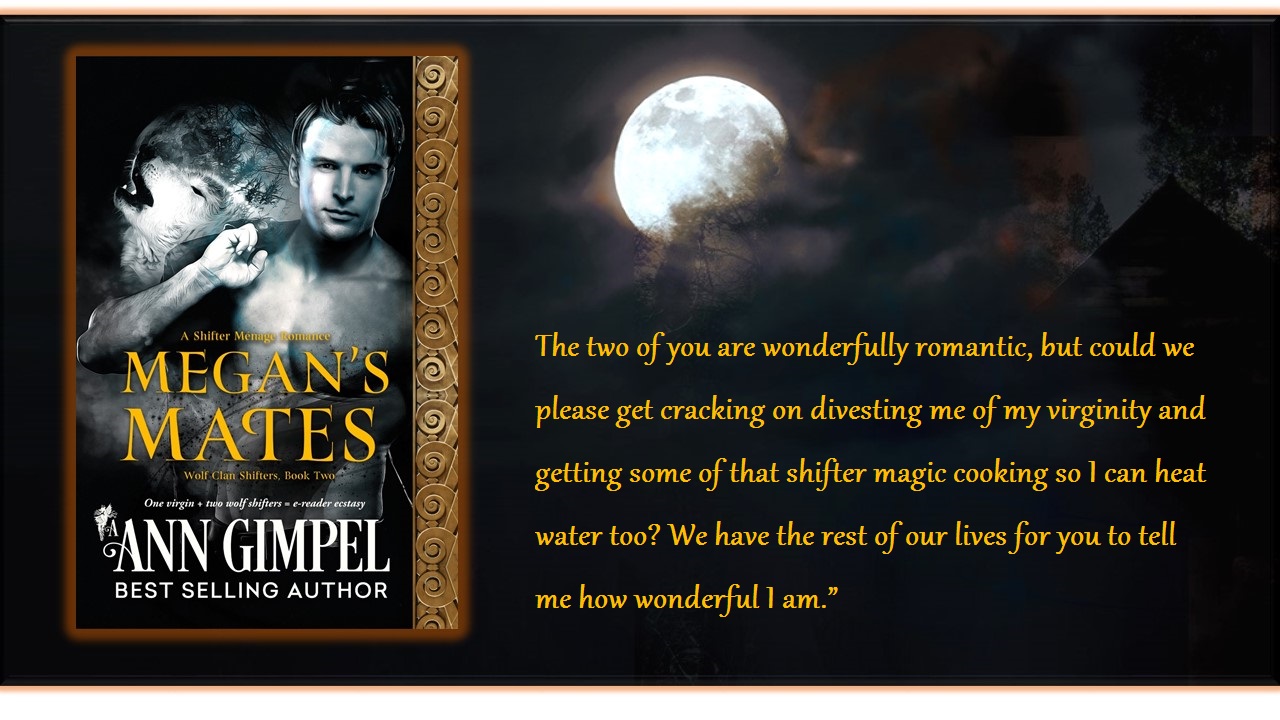 Alice's Alphas, Book 1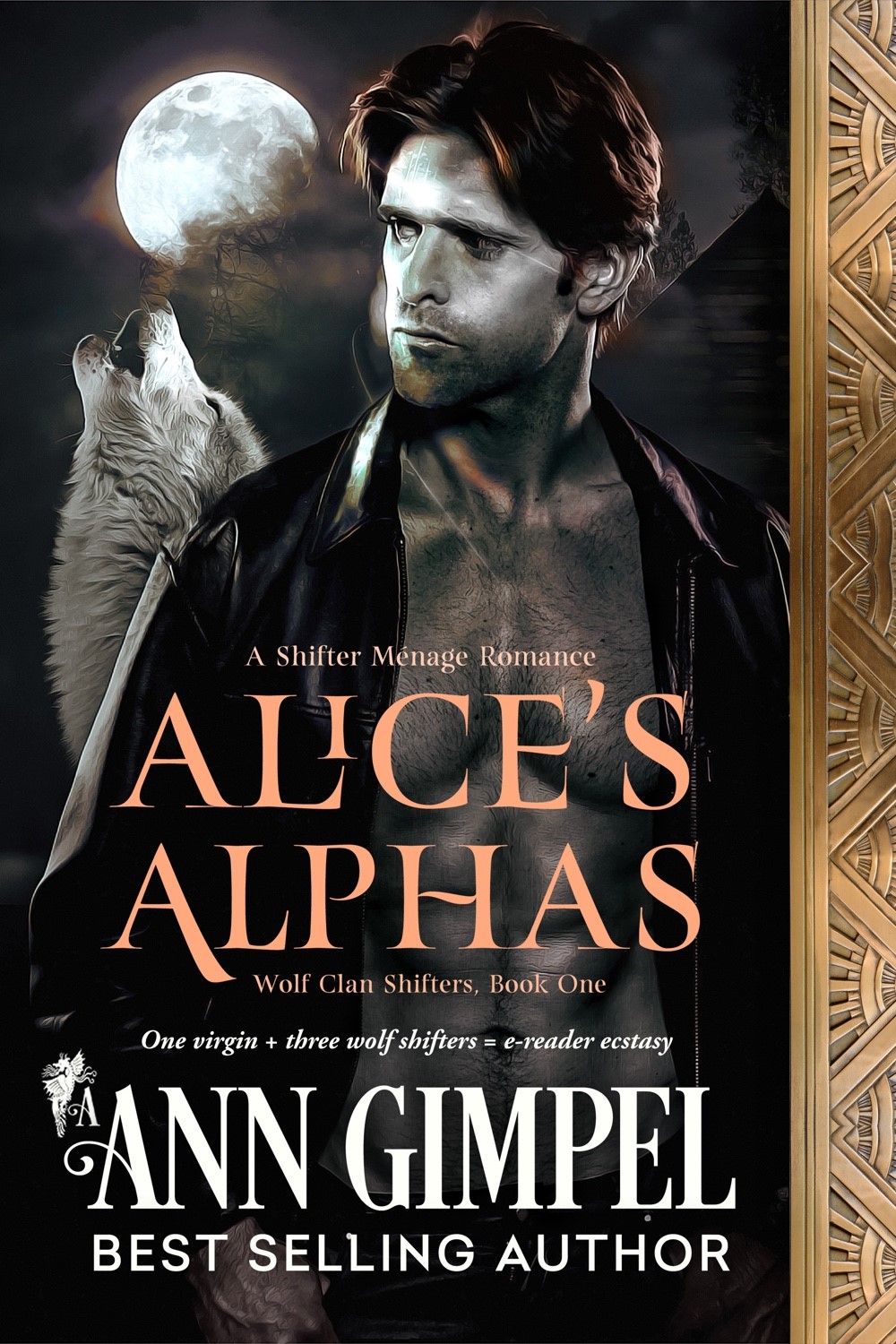 ♥ All Romance eBooks ♥ Amazon US ♥ Amazon AU ♥ Amazon CA ♥ Amazon DE ♥ Amazon ES ♥ Amazon FR ♥ Amazon IT ♥ Amazon UK ♥ Barnes & Noble ♥ Google Play ♥ iBooks ♥ Kobo US ♥ Kobo CA ♥ Kobo UK ♥
Coming May 2, 2016!
Sophie's Shifters, Book 3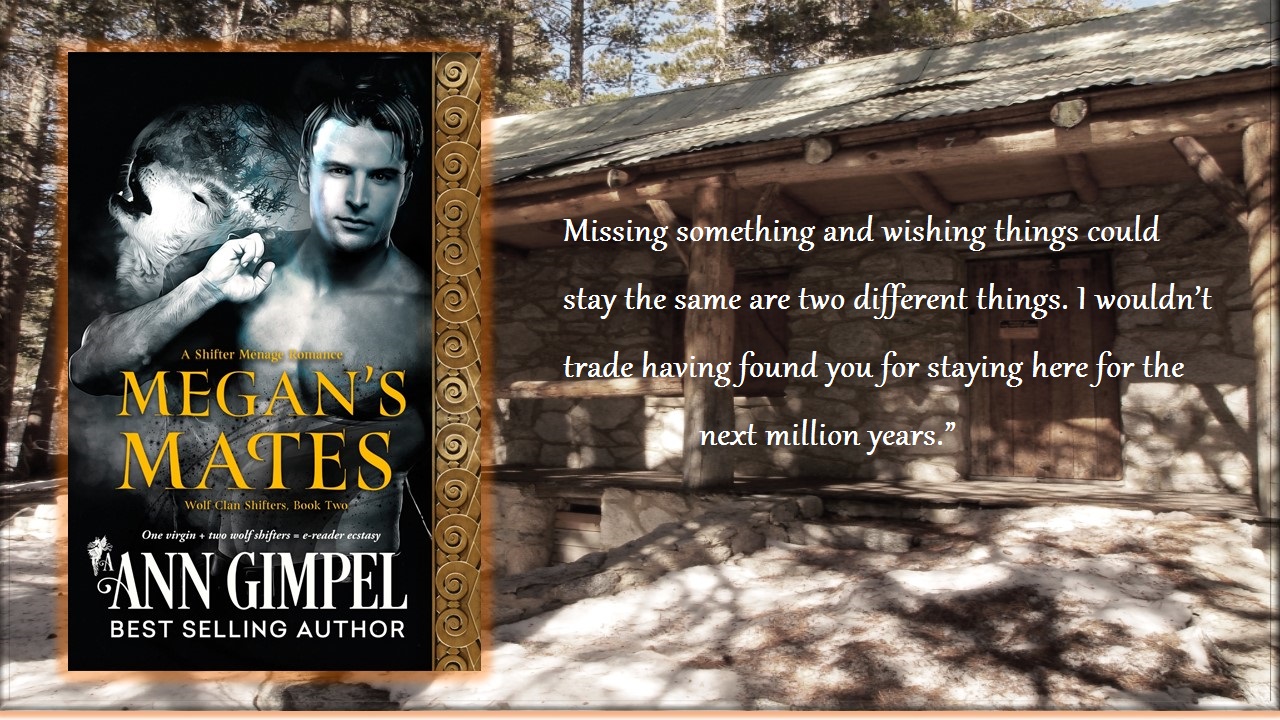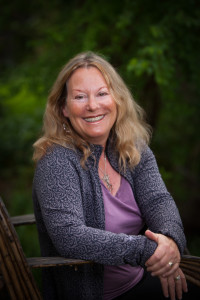 I'm basically a mountaineer at heart. I remember many hours at my desk where my body may have been stuck inside four walls, but my soul was planning yet one more trip to the backcountry.
Around the turn of the last century (that would be 2000, not 1900!), I finagled a move to the Eastern Sierra, a mecca for those in love with the mountains. Stories always ran around in my head on backcountry trips, sometimes as a hedge against abject terror when challenging conditions made me fear for my life, sometimes for company.
Eventually, the inevitable happened. I returned from a trip and sat down at the computer. Three months later, a five hundred page novel emerged. It wasn't very good, but it was a beginning. I learned a lot between writing that novel and its sequel, and I've been writing ever since.
In addition to turning out books, I enjoy wilderness photography. A standing joke is that over ten percent of my pack weight is camera gear, which means my very tolerant husband has to carry the food — and everything else too.