Such a cute and heart warming story.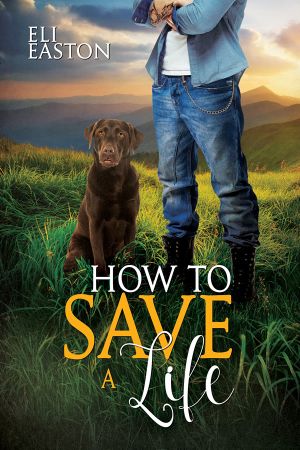 Genre: Paranormal, Romance, GLBTQ, MM, Shifter, Dog
Released: August 28, 2017
Publisher: Self-Published
Series: Howl at the Moon, Book 4
Cover Design: Reese Dante
Rav Miller looked into the terrified, intelligent eyes of the chocolate Labrador on death row, and knew he'd do anything to save him. When the dog, Sammy, escapes and heads to Mad Creek, Rav follows. Mad Creek. The town had become legendary in Rav's mind after he'd met that bizarre group last year. Rav dismissed his crazy suspicions back then, but when he arrives in Mad Creek, he knows it's true. Dog shifters exist, and apparently they all live in the California mountains. It's enough to blow a bad boy's mind.
Sammy has something in common with Rav—neither one of them trusts people. After Sammy's abuse as a dog, he particularly dislikes tough-looking men like Rav. But when Sammy gets a chance to work with rescued dogs at the new Mad Creek shelter, his deep compulsion to help others overcomes his fear. Rav and Sammy bond over saving strays. If they can each find the courage to let someone else in, they might find their way to love.
Sheriff Lance Beaufort doesn't like humans moving into Mad Creek, especially not the tattooed and defiant Rav. When Rav starts a rescue shelter, the town thinks he's wonderful! But Lance isn't fooled. He doesn't buy Rav's innocent act for one second. How much does Rav know about the quickened? What is his game? And why did he have to show up now, when Lance and the other town leaders are overwhelmed by all the new quickened pouring in?
Rav knows how to save a life. But can he save an entire town? Can he rescue Mad Creek?
80,000 words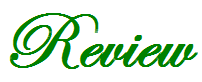 Reviewed by ButtonsMom2003
Such a cute and heart warming story.
I was supposed to review this book back in September 2017 but hurricane Irma got in my way. It's taken me too long but I'm finally catching up on reviews I missed doing back then.
How to Save a Life is the fourth book in the Howl at the Moon series. The author advises that this can be read as a stand-alone (it absolutely can be) but that for maximum enjoyment you should read the series in order. I agree with that, but… I haven't made time to read the other books yet and I still liked this one very much. I'm sure that characters from earlier books appeared in this one, too, so I also agree that I probably would have liked this one even better if I had read the others first. I just wish that real life didn't have to interfere with my reading so much. 😊
How to Save a Life is a very sweet story about Sammy, who is a dog shifter, and Rav, who runs a no-kill, dog rescue center. I am a huge dog lover (hello, Buttons is my fur baby), and I'd never read any dog shifter stories before, so I was really interested to see how I would like this story. It was great.
Mad Creek is a small town hidden away in the mountains. Not all of the residents there are dog shifters but the greater majority are. All of the town's people are wary of strangers so when Rav shows up and wants to stay and start a dog shelter most are not too happy about it.
Rav has to convince the town that he means them no harm. He also has to reconcile his feelings for Sammy now that he knows the truth – that Sammy is a dog shifter.
This story has lots of feels and lots of funny passages. Sammy has a great sense of humor and his naivety about human things (including sex) is very sweet. As he and Rav grow closer he has a hard time dealing with feelings that he doesn't understand.
I wouldn't hesitate to recommend this book to anyone who loves M/M romance, dogs, and sweet yet sexy stories.
♥♥♥♥
O Factor: Spicy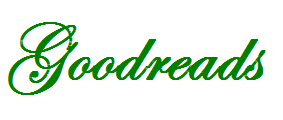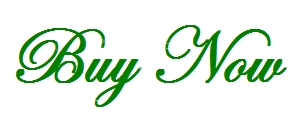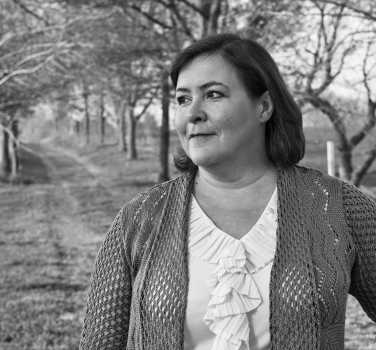 Eli Easton has been at various times and under different names a minister's daughter, a computer programmer, a game designer, the author of paranormal mysteries, a fan fiction writer, an organic farmer, and a long-distance walker. She began writing m/m romance in 2013 and has published 27 books since then. She hopes to write many more.
As an avid reader of such, she is tickled pink when an author manages to combine literary merit, vast stores of humor, melting hotness, and eye-dabbing sweetness into one story. She promises to strive to achieve most of that most of the time. She currently lives on a farm in Pennsylvania with her husband, two bulldogs, several cows, and a cat. All of them (except for the husband) are female, hence explaining the naked men that have taken up residence in her latest fiction writing.

The September 2017 blog tour was hosted by Signal Boost Promotions