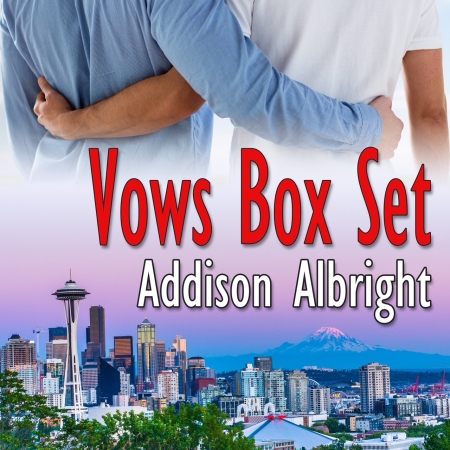 Genre: Contemporary Romance, GLBTQ, MM
Released: December 19, 2017
Publisher: Self-Published (audio), JMS Books LLC (print)
Series: Vows, Books 1-3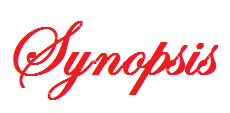 'Til Death Do Us Part: Henry and Sam Miller-Greene are living the dream, but their worlds are shattered when Henry's plane crashes and he's presumed dead. But Henry survives undetected on a remote, small, and insignificant island. Will Sam and Henry's love be able to survive, as well? When Henry and Sam face an accidental estrangement, and Henry is assumed dead, can their love endure the trials of one's fight for survival, and the other's new love interest? When Henry is rescued, will Sam be able to put aside his new love when he reunites with Henry?
From This Day Forward: Henry and Sam are enjoying life after Henry's rescue. With their nightmare separation behind them, Henry and Sam are anxious to renew both the intensity of their former intimacies — now hampered by having a curious and still apprehensive child sharing their home — and their commitment to one another. Will they be able to move their love forward now that they are together again?
Okay, Then: Sam and Henry's first date/encounter is mentioned in flashback in 'Til Death Do Us Part,but this short story fleshes it out. Relive the moment they first connect while on a research trip in Honiara in the Solomon Islands.
To Love and To Cherish: Jilted by his fiancé Sam just weeks before their wedding, Nash Marino's outlook on life in general, and love in particular, is jaded. Will Nash find love again? Of course he will. Will he go about it in the usual way? Now that's another story entirely. When Nash's marriage of convenience scheme is muddied by notions of love after a memory reboot, will their plans go awry, or will Nash's new outlook on life be just what the doctor ordered?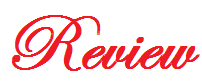 Reviewed by ButtonsMom2003
Fascinating series.
I've listened to a few really short (less than 2 hours) audio books without first reading the ebook, but this is the first long audiobook that I've ever listened to without reading the ebook first. It's also the first book I've "read" by Addison Albright.
Once I started listening to this story I couldn't stop. I listened to book 1 without taking a break. I had to split the rest up over the next couple of days but I really, really wanted to keep going. I'm fairly new to audio books partly because I never really thought that one would be able to hold my attention very well. That is also is why I'd previously only listened to books that I've already read. The Vows Box Set proved me wrong. I was engrossed in the story and just had to keep listening.
I'm not sure if I would have the same reaction to this series if I'd read the ebook, and not listened to the audio, but I like to think that I would. I've never listened to anything by David Gilmore before and I enjoyed his voice. The only small comment about his performance I have is that sometimes it sounded like the characters were speaking with too many exclamation points. I can't honestly say I would seek out books that he's performed but I would certainly be more than willing to listen to another one.
The stories in this set were full of emotion. I had no idea how long Henry would be marooned on the island (it was a long time but I'm not telling details) but the author gave us enough details about the survivor's daily life to keep things interesting while at the same time keeping the pace of the story moving along.
Books often bring me to tears but I was still surprised when I found myself crying while listening in certain places. It seems that tears while listening to an audio book are also going to be a good measure for me of how much I enjoy the story, just like when I read.
I'm so glad that Nash got his HEA; I enjoyed his book just as much as the ones about Sam and Henry.
Story: ♥♥♥♥♥
Narration: ♥♥♥♥♥
O Factor: Scorcher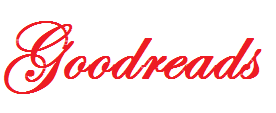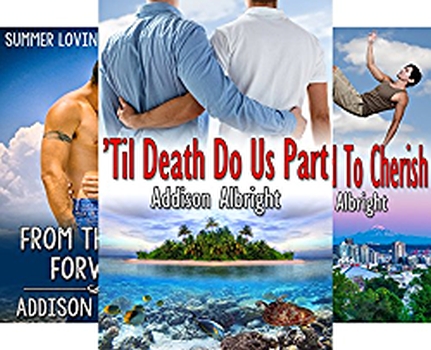 ♥ Amazon US ♥ Amazon CA ♥ Amazon UK ♥ Barnes & Noble ♥ Google Play ♥ iBooks ♥ Kobo US ♥ Kobo CA ♥ Kobo UK ♥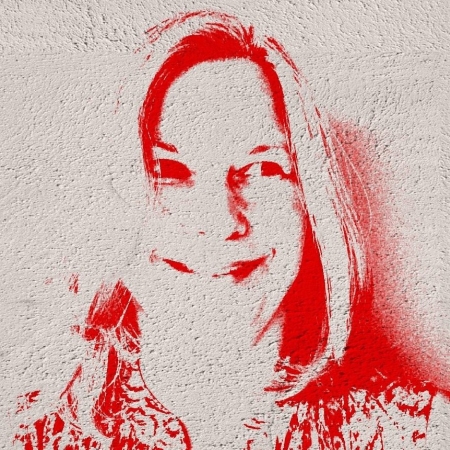 Addison Albright lives in the middle of the USA with two peculiar cats. Her stories are gay (sometimes erotic) romance, and tend to be sweet man-love in contemporary settings. Her education includes a BS in Education with a major in mathematics and a minor in chemistry. Addison loves spending time with her family, reading, popcorn, boating, French fries, "open window weather," cats, math, and anything chocolate. She loves to read pretty much anything and everything, anytime and anywhere.

Hosted by Signal Boost Promotions