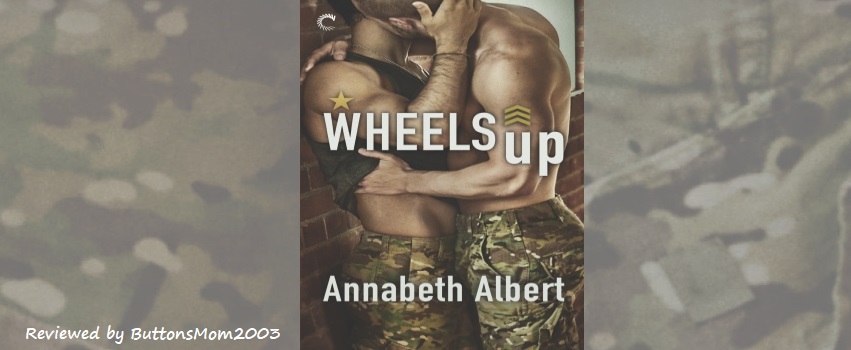 A great addition to the Out of Uniform series.
Genre: Romance, Military, Contemporary, GLBTQ, MM
Released: November 6, 2017
Publisher: Carina Press
Series: Out of Uniform, Book 4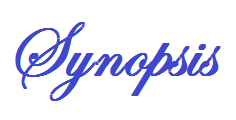 Their love is forbidden, but their hearts aren't listening to rules and regulations…
Lieutenant Dustin Strauss is a reformed man. No longer a twentysomething hell-raiser, he's his SEAL team's new XO—and a man with a secret. Or seven. He's kept his bisexual identity under wraps for years, along with his kinky side and a fondness for the military-themed semi-anonymous hookup website Joe4Joe. His latest chat buddy is more than a sexy online distraction—they're taking their very not-safe-for-work relationship into real time.
Petty Officer Wes Lowe has a smart mouth, a take-charge attitude and an uncanny ability for making things go boom. The life of an enlisted man isn't always enough to satisfy him, but one wild, no-questions-asked weekend with his online love comes close. When a transfer order comes in, Wes feels ready and centered. He'll make a good impression on his new SEAL team and keep his growing feelings for Dustin on the down low.
But as they log more time online and some very real emotions surface, Dustin and Wes struggle to pretend they're just a harmless fling. And when his commander introduces Dustin to his team's newest member, they're in for the shock of a lifetime…and a crushing disappointment: their difference in ranks means even a friendship without sexual contact could end their navy careers for good.
With their hearts on the line, Dustin and Wes may not survive their next mission, let alone find a way toward a future together.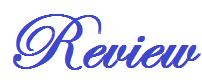 Reviewed by ButtonsMom2003
A great addition to the Out of Uniform series.
Annabeth Albert's Out of Uniform series is turning out to be one of my favorites by her. Wheels Up is about Dustin Strauss (older brother of Dylan from At Attention) and Wes Lowe. Dustin is an officer and Wes an enlisted man. They meet using a hook-up app and then once in person figuring that they'd never see each other again except when chatting online. Imagine their shock when Wes turns out to be the new person on Dustin's SEAL team. Fraternization between officers and enlisted men is totally forbidden.
This is sort of a coming-out story. Thirty-two-year-old Dustin just now coming to terms with his bi-sexuality. Since his brother came out as gay Dustin has felt a lot of pressure from his father to settle down with a nice girl and carry on the family name; he doesn't know how to tell him he's interested in a man.
Wes is gay and out to his close friends. He is transferred away from his family just when they need him most. His sister is sick and he hates that he can't be there to provide support for his mom and dad. He misses the comradery he had with his former SEAL team.
Wheels Up has some mild kink elements. Dustin likes a little pain and he likes to submit (not that he'd ever admit that to anyone but Wes). Wes loves to give Dustin what he wants and needs; these two are made for each other.
I didn't have as much of an emotional reaction to this book as I've had with most of Annabeth's but the story was great anyway. In fact, once I started reading it I couldn't put it down. That will teach me to start one of her books in the late evening. I stayed up to 5 a.m. reading Wheels Up. Thank goodness I'm retired. 😊
I felt the deep connection between these two guys; their need for each other really made my heart ache when it seemed like they would have to sacrifice their relationship. I know that Annabeth Albert always delivers an HEA, though, so I was never really worried.
I am so happy that there will be several more stories in this series. I love hot guys in uniform!
BTW – each book in this series can easily be read as a standalone story.
♥♥♥♥♥
O Factor: Scorcher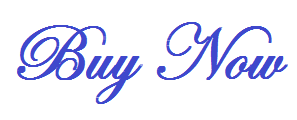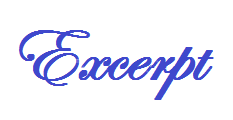 NSFW Excerpt:
He'd seen Wes's chest before on camera, but the camera was fuzzy, missing key details like how Wes's nipples were the exact color of Dustin's favorite butterscotch toffee and how his collar bones looked made for biting. And the camera had never captured the force of Wes's stare, the way he seemed to see past Dustin's soul to his most secret of desires.
"Think you could get your cock out for me?" Wes's voice was as seductive as a kiss, and his eyes never left Dustin.
Using his left hand, Dustin got an awkward grip on his cock, drew it out, waited for the next command.
"You're doing so good for me," Wes praised. "Pinch a nipple for me, nice and hard, and I might let you touch your cock."
"Oh fuck." Dustin absolutely loved when Wes played like his, and being able to look at his intense face while he made such dirty commands was the best head trip ever. Following orders, he used his left hand to pinch his right nipple, hard enough to make himself gasp.
"Twist it. More." Wes leaned forward, arms resting on his knees.
"Hurts," Dustin panted. He'd had worse pain, of course, but somehow deliberate pain like this was a far different beast than the ordinary wear and tear he took over the course of training or a mission.
"That's right. Doing good." Wes's blue eyes were almost black now. "You've earned a stroke, but slowly."
"Yes. Thank you." Dustin's eyes squished shut as his hand connected with his throbbing cock.
"No, look at me," Wes commanded, and Dustin's eyes snapped back open.
He stroked himself with a firm grip, but slowly like Wes wanted. He had to squeeze hard on the base because he was that close to the edge. "Oh God." His voice broke.
"Yeah? Tell me what you want." Wes was breathing hard, the only sign that he wasn't immune to Dustin's show.
"I'm close." Dustin's whole body trembled as he repeated the slow stroke upward on his cock.
"No, you're not." Wes's voice was stern, his eyes like granite chunks. "Tell me. Tell me what you want."
Usually this was where Dustin would start begging to come, admitting to progressively kinkier fantasies, but instead the truth tumbled out. "Touch me. Oh, God, touch me please."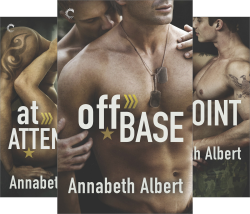 ♥ Amazon US ♥ Amazon CA ♥ Amazon UK ♥ Barnes & Noble ♥ Google Play ♥ Kobo US ♥ Kobo CA ♥ Kobo UK ♥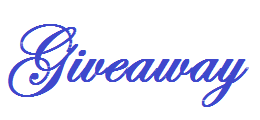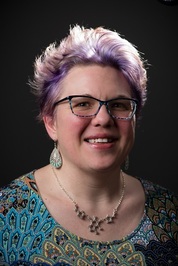 Annabeth Albert grew up sneaking romance novels under the bed covers. Now, she devours all subgenres of romance out in the open—no flashlights required! When she's not adding to her keeper shelf, she's a multi-published Pacific Northwest romance writer. The #OutOfUniform series joins her critically acclaimed and fan-favorite LGBTQ romance #Gaymers, #PortlandHeat and #PerfectHarmony series.
To find out what she's working on next and other fun extras, check out her website: www.annabethalbert.com or connect with Annabeth on Twitter, Facebook, Instagram, and Spotify! Also, be sure to sign up for her newsletter for free ficlets, bonus reads, and contests. The fan group, Annabeth's Angels, on Facebook is also a great place for bonus content and exclusive contests.
Emotionally complex, sexy, and funny stories are her favorites both to read and to write. Annabeth loves finding happy endings for a variety of pairings and is a passionate gay rights supporter. In between searching out dark heroes to redeem, she works a rewarding day job and wrangles two active children.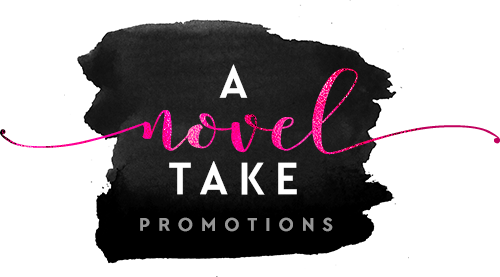 Hosted by A Novel Take Promotions