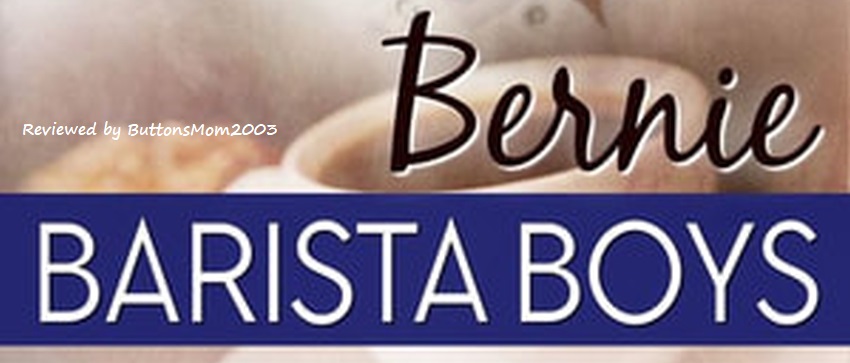 Two tortured souls find their HEA with each other.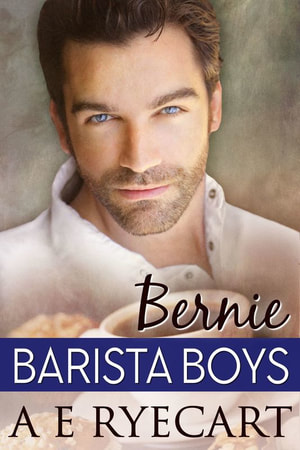 Genre: Contemporary Romance, GLBTQ, MM
Released: October 26, 2017
Publisher: Self-Published
Series: Barista Boys, Book 4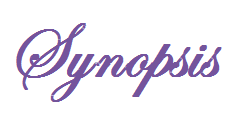 "You fix the lives of others. The waifs and strays, the lost and broken, you fix them all, Bernie. But the life that needs fixing most of all is your own."
Bernie Porter is a haunted man. He holds tight to the guilt that he was responsible for the death of the only one he's ever loved, a man he vowed to protect and keep safe.
Every frightened and damaged kid who washes up at Barista Boys door, Bernie rescues each and every one – all because of the man he failed to save so many years before.
Emotionally and physically scarred, Jared Hastings survived a night of violence and madness that almost left him dead. As he emerges from the nightmare that threatened to destroy him, Jared's determined to plunge head-first into a future that's free from the horrors of his past.
A night-time street robbery, and Bernie and Jared are thrown into each other's worlds. But as fast as Jared comes into Bernie's life, he's gone, leaving Bernie with the gnawing conviction he's let something precious slip through his fingers.
Their paths cross again in a way neither could have foreseen. From their first tentative steps, the slow burn of their relationship gathers pace. But as dark histories are revealed, and souls and hearts bared, each man finally comes to understand they can fix not just themselves, but each other.
Reviewed by ButtonsMom2003
Two tortured souls find their HEA with each other.
Bernie is book four and the final one in the Barista Boys series. Each of the books can easily be read as a standalone story, even this one. If you love reading series in order as much as I do, though, I really encourage you to start from the beginning with book one. Bernie is an integral character in each of the stories and I think having that background makes reading his story even more special.
I knew that Bernie would eventually get his own book but I hated having to wait for it. Let me tell you, it was so worth the wait. Ms. Ryecart has truly outdone herself with Bernie's story. Not only do we finally learn what has been torturing him, we also get to visit a bit more with characters from the earlier books in the series.
Bernie is always helping everyone else; he never turns away a boy in need. But what about himself, what does Bernie need? He finds Jared hurt on the street after he's been mugged. He takes Jared into his home and helps him until someone comes to take him home. But Jared isn't one of "his boys." Jared is a man, near his own age, and he has Bernie longing for things that he never lets himself think about.
Jared has suffered horribly at the hands of someone who was supposed to love him. He's now trying to get his life back and resume some semblance of normalcy. He appreciates Bernie's kindness but is afraid to accept that Bernie is interested in him; he's just too damaged. Bernie is fighting his own demons and is afraid that once Jared learns the truth about him he will want to flee.
Like the other books in this series, this one drew me in and wouldn't let me go. There are some very emotional and difficult things to read about both Bernie and Jared, but learning about their pasts was part of this reader's journey into loving these characters. There is such tenderness and heartache in this book. I just wanted to grab Bernie and Jared and hug them and never stop.
As I said in my review of Connor & Ash, Ms. Ryecart seems to have a knack for writing stories that really rip me apart at times and yet I can't say that I think they are filled with too much angst at all. What her characters go through never seems contrived or designed to hurt them just for the sake of doing so.
While I'm sad that this is the end of the Barista Boys series I'm looking forward to more wonderful stories from one of my favorite authors.
♥♥♥♥♥
O Factor: Scorcher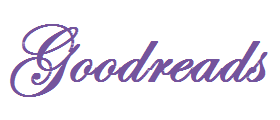 Bernie's out a day early!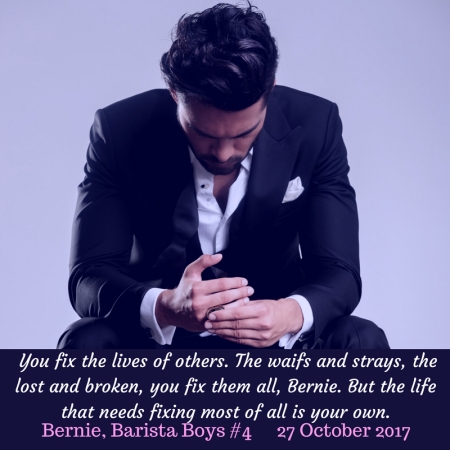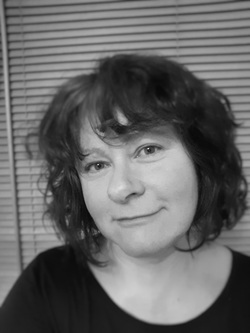 I've always told stories. I used to tell them to myself, but with the discovery of a whole tribe of like-minded mm readers and writers, I'm now telling those stories to the world.
One of my favourite places to write is the café at the gym. An early morning swim, then settling down with the laptop and a strong coffee, surrounded by energy and music, is my idea of a good time. I'm easily pleased.
I live with Mr R just outside London, near to a lovely historic town jam-packed with good pubs and cafes.