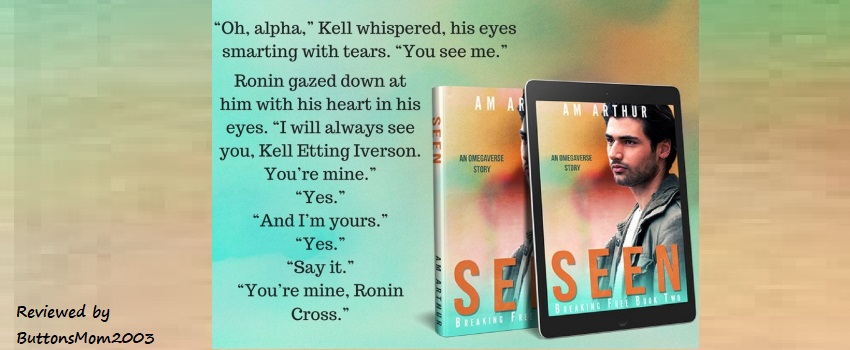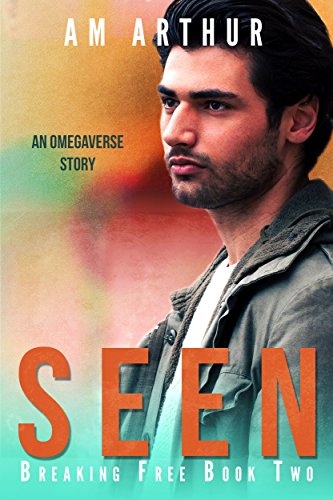 Genre: Paranormal, Omegaverse, Non-shifter, Romance, Alternate-Universe, GLBTQ, MM
Released: September 26, 2017
Publisher: Briggs-King Books
Series: Breaking Free, Book 2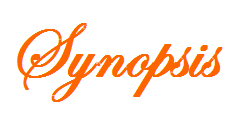 Hell is a six-by-six jail cell and no hope for the future.
Kell Iverson has never raised his hand against another person in his entire life—and yet somehow he's been arrested and charged with the murder of his alpha mate Krause. Sure, Krause brutalized him on a daily basis, and Kell hated his mate, but he never wanted the man dead. Not fighting the charge and accepting his fate is the easiest path—except Kell doesn't think he'll survive a week in prison, and he doesn't want to disappoint his younger brother Braun by giving up. He also doesn't expect to recognize the lawyer who shows up to defend him.
Ronin Cross was barely eighteen when he felt the mating bond with then-fourteen-year-old Kell, but his family moved away before Ronin could decide what to do. For the last ten years, he hasn't forgotten teenage Kell, hasn't mated, and now he's in Sansbury Province to defend adult Kell from a capital murder charge. The mating bond is still there, but now isn't the time to pursue anything with his fragile, battered, emotionally-damaged client.
For Kell, the term "kind alpha" is a contradiction, because he's never known one. He went from abusive father to abusive mate, and for twenty-four years, he's simply done what he's told. But Ronin asks Kell what he wants. What he likes. Ronin sees him, and it's both confusing and delightful. But Kell is facing prison time at best, execution at worst, and as his trial date looms, he can't indulge in a fantasy that will never come true…or can he?
NOTE: This is a non-shifter Omegaverse story with alpha/omega/beta dynamics, heats, knotting, and mpreg. In this world, omegas are second-class citizens with few civil rights and almost no protections under the law. Trigger warnings for physical, emotional, and sexual abuse.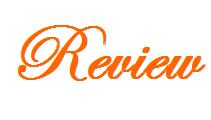 Reviewed by ButtonsMom2003
Heartbreaking at times, yet a wonderful story with an HEA.
I read a lot and can usually read no matter what else is going on but not this time. Two weeks ago, Hurricane Irma was distracting enough that I just couldn't get lost in a book. After we returned home and found that everything was OK, I finally was able to settle down and read again. Seen was the first book I started and I couldn't put it down.
SPOILER WARNING: Seen contains spoilers for book 1, Saved, so if you haven't read it you might want to wait to read this review.
We met Kell in the first book in this series, Saved; he is Braun's brother. At the end of Saved, Kell is arrested for murdering his alpha mate. You could probably read Seen without reading Saved but you would miss a lot of the back-story so I strongly suggest reading it first – it's fantastic.
Braun and his alpha, Tarek hired a lawyer to represent Kell. Ronin was Tarek's roommate in college and Tarek trusts him. What they didn't know at that time is that Ronin and Kell knew each other when they were young. Years ago, Ronin befriended Kell and came to his rescue when other alphas tried to harm him. Kell was heartbroken when Ronin's family moved away with no notice.
Ronin has never mated in the years that he and Kell have been apart. He wants Kell for his mate but must focus on the trial and not let his personal feeling get in the way of defending his client.
Seen is a wonderful story that had my emotions all over the place. No one should have to endure the horrible treatment that Kell received at the hands of his mate – and there are no laws to protect omegas from being "disciplined," or even raped, by their mates.
Seen carries trigger warnings for physical, emotional, and sexual abuse – and they are appropriate. So, if any of those things are difficult for you, you might need to pass this one up. The author uses these things in an appropriate, non-gratuitous way and I believe they are important for the telling of Kell's story, but they can be somewhat graphic in detail.
Saved and Seen are now on my list of favorite books written by Ms. Arthur. I can't wait to see what she comes up with in the next story set in this world.
♥♥♥♥♥
O Factor: Scorcher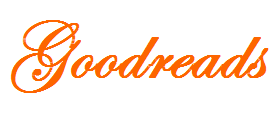 A.M. Arthur was born and raised in the same kind of small town that she likes to write about, a stone's throw from both beach resorts and generational farmland. She's been creating stories in her head since she was a child and scribbling them down nearly as long, in a losing battle to make the fictional voices stop. She credits an early fascination with male friendships (bromance hadn't been coined yet back then) with her later discovery of and subsequent love affair with m/m romance stories. A.M. Arthur's work is available from Carina Press, Dreamspinner Press, SMP Swerve, and Briggs-King Books.
When not exorcising the voices in her head, she toils away in a retail job that tests her patience and gives her lots of story fodder. She can also be found in her kitchen, pretending she's an amateur chef and trying to not poison herself or others with her cuisine experiments.