This is going to be a great series!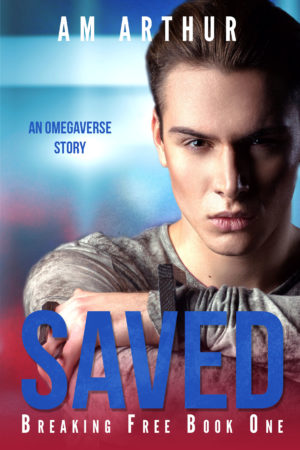 Genre: Paranormal, Omegaverse, Non-shifter, Romance, Alternate-Universe, GLBTQ, MM
Released: September 12, 2017
Publisher: Briggs-King Books
Series: Breaking Free, Book 1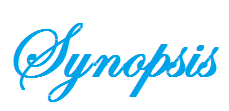 He didn't want an alpha to save him, but fate had other ideas…
Braun Etting was raised to know his place as an omega by his alpha father's cruel words and fast fists, and he expects nothing but violence from the alpha who may one day mate him. His older brother Kell mated a cruel alpha who abuses him daily, and Braun is terrified of that seemingly inevitable future. When Braun's father dies in a car crash, leaving Braun an orphan, he's sent to a halfway house for omegas. But on his fourth night there, he witnesses a horrifying crime that sends him fleeing to the streets alone—and edging into his first heat.
Tarek Bloom is settled in his workaholic, single lifestyle, even if it is somewhat embarrassing to be a twenty-eight year-old unmated alpha. He enjoys his job as a constable, helping people and solving problems, so he isn't prepared for his life to flip upside-down when he walks into his beta friend Dex's apartment to help with "a problem."
The problem turns out to be an unmated, nearly in-heat omega orphan who Dex and his husband rescued off the street last night. The even bigger problem is that Tarek feels the mating bond for this terrified omega immediately—and he's pretty sure the omega feels it, too. But Braun hates alphas as a general rule, and no way is he giving in to the bond. All mating leads to is violence and suffering, so no thank you. But Tarek's gentle kindness slips under Braun's emotional shields, and Braun begins to want. To dream. All Braun has ever known is violent alphas, but Tarek is determined to make Braun trust him—and to trust in the idea of their happily ever after.
NOTE: This is a non-shifter Omegaverse story with alpha/omega/beta dynamics, heats, knotting, and mpreg. In this world, omegas are second-class citizens with few civil rights and almost no protections under the law. Trigger warnings for physical, emotional, and sexual abuse.
67,000 words.
Reviewed by ButtonsMom2003
This is going to be a great series!
Review coming soon.This post is a day late – everything is off schedule for me right now. You see, I just experienced my first bad hurricane scare since I relocated to Florida four years ago. Thank goodness, the dire-predictions for my area didn't come true but we prepped like we would lose everything. It's going to take some time for me to get back to normal but since there's a giveaway available I wanted to get this post up for the followers that we have.
P.S. I have read this book and it's fantastic.
---
It's now a week since we evacuated for Hurricane Irma and things are slowly returning to normal.  It wasn't an experience I'd care to ever repeat but I know that it's a risk of living in Florida.  I've finally settled down enough to catch-up on writing reviews.
I've been a fan of A.M. Arthur's writing for some time now.  I haven't managed to read all of her backlist yet but everything I've read I have loved.  I wasn't sure how I was going to feel about Saved.  It's a bit of a departure for A.M. Arthur – at least as far as I'm aware – and non-shifter Omegaverse stories are not something I've read a lot of.  I shouldn't have worried; I loved the story of Braun and Tarek and how they got together.
Parts of this story were difficult to read.  Braun hasn't had it easy, his father was cruel and resentful that his two offspring were Omegas and not Alphas.  His older brother was mated off to an Alpha who was even more cruel than their father.  After their father dies in a car accident, Braun is sent a halfway house for unmated Omegas.
When Braun escapes from the place that was supposed to provide him a safe environment to live, he is nearly raped by a couple of Alphas.  Saved by a married Beta couple they give him shelter and he later meets their Alpha friend Tarek.  Braun has a very difficult time accepting that Tarek isn't like every other Alpha he knows and it takes a long time for him to trust that Tarek wants to take care of him.
This story is full of social injustices in the Omegaverse world that A.M. Arthur created.  Unfortunately, a lot of parallels can be found in our real world.  I found the story to be very captivating and I was totally invested in seeing that Braun ended up safe with a mate that would care for him and protect him but also consider him to be an equal partner in life.
This book doesn't end on a cliffhanger for Braun and Tarek but, if you love the story as much as I did, you won't be able to wait to read the next in the series which is about Braun's brother, Kell.  Fortunately, Ms. Arthur won't make you wait for long; Seen will release before the end of September.  I've read it and I can tell you it's even better than Saved.
♥♥♥♥♥
O Factor: Scorcher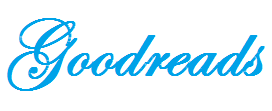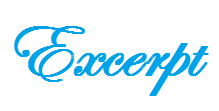 "Would you be able to describe exactly what you saw that night in detail?" Tarek pulled a notepad and pen out of his front pocket.Braun's entire body went rigid. "Why? Who are you really?"
"I really am Tarek Bloom." For a moment, he actually seemed contrite. "What I didn't tell you is that I'm also a constable."
"Shit." Braun bolted out of his chair and toward the front door, fork still in his hand.
In a flurry of movement, Tarek was in front of him, blocking his path to the door, and Braun lashed out with the fork. Dex grabbed his wrist and plucked the fork out of his hand, but that didn't stop Braun from swinging. He punched Tarek in the chest. Twice. Panic settled in, overriding his common sense, and he tried to push past the brick wall of a man.
"Let me go! I won't go back, I won't!"
Arms wrapped around his torso from behind, pinning his arms to his sides. Serge's comforting scent settled his racing mind a bit, but it was Tarek's hand on the back of his neck that settled Braun completely.
"Calm down, firecracker," Tarek said. His deep voice soothed Braun's frazzled nerves, and his touch sent his pulse racing with delight. "You're still safe, I promise. No one here wants to hurt you."
"Why do you care?" Braun snarled. "I'm just some useless omega you've known for twenty minutes."
"You're far from useless, little one."
Tarek's other hand rose, nearing Braun's face. Braun snapped at his fingers. "I'm only a womb to you."
"Far from it, my firecracker." The hand on his neck squeezed. "Far from it."
The grounding touch made Braun want to roll over and show his belly, but he was done being passed around. Done letting other people control his life. He didn't want to feel this mating bond to Tarek, but he also couldn't turn it off. Even with the heat block, Tarek was under his skin, doing funny things to his insides.
Angry and confused, Braun dared look an alpha in the eye.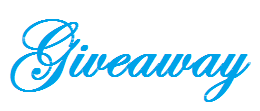 A.M. Arthur was born and raised in the same kind of small town that she likes to write about, a stone's throw from both beach resorts and generational farmland. She's been creating stories in her head since she was a child and scribbling them down nearly as long, in a losing battle to make the fictional voices stop. She credits an early fascination with male friendships (bromance hadn't been coined yet back then) with her later discovery of and subsequent love affair with m/m romance stories. A.M. Arthur's work is available from Carina Press, Dreamspinner Press, SMP Swerve, and Briggs-King Books.
When not exorcising the voices in her head, she toils away in a retail job that tests her patience and gives her lots of story fodder. She can also be found in her kitchen, pretending she's an amateur chef and trying to not poison herself or others with her cuisine experiments.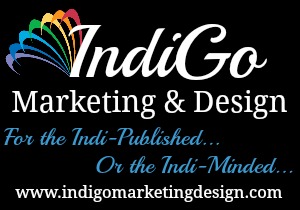 Hosted by IndiGo Marketing & Design