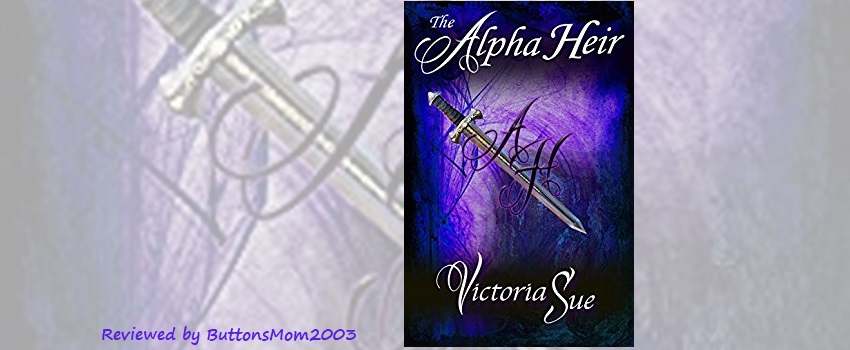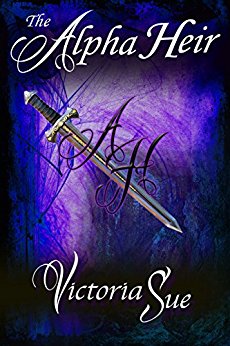 Genre: GLBTQ, MM, Romance, Paranormal, Shifter, Werewolf
Released: September 4, 2017
Publisher: Self-Published
Series: Kingdom of Askara, Book 2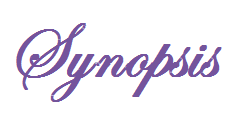 Man and wolf. Sworn enemies in the battle for Askara. Can hate and betrayal ever lead to love?
Caleb Harken has spent six years wrongfully imprisoned for his father's treachery. Tortured and reviled by the very wolf pack he should have been leading as Alpha, he is not surprised to learn he's finally to meet his death at the hands of the human rebel leader, Taegan Callan.
Taegan gave up his dreams of a life-mate and a family after seeing too many humans butchered at the hands of the wolves—even if Caleb doesn't seem to be the bloodthirsty savage he expects, and even if he starts to long for a different kind of future with the wolf.
Can Caleb become the Alpha he was always meant to be and lead his pack, or will he finally realize that winning his freedom means nothing when he has already lost his heart?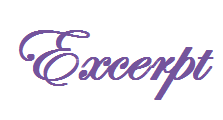 "Can you trust him?" Barret asked, then turned and spat on the ground.
"He gave us this one, didn't he?" Warwick nodded to Gia. "I think that's a good sign and we will simply kill him when he has told us where the hideout is."
Barret shuffled. "But why today?" he grumbled. "Good riddance, I say."
"Because." Warwick took a step forward and Barret took a hasty one back. "The abomination is there and I want him to pay," he snapped.
Caleb closed his eyes in horror. They were going to raid the caves to find him.
"And I can't risk him changing his mind. If we don't go now, he may not go through with it, and I want to know exactly where the hideout is." Warwick took the reins from the gamma holding his horse.
Caleb took a breath. He couldn't wait till noon. He couldn't. He had to stop Warwick meeting whoever was betraying them. Drawing a breath, he glanced at the ten, eleven-foot jump to the ground. No human could do it safely, but somehow the wolf inside of Caleb told him he could.
He landed in front of Warwick and the horse shied in fright. Another step and he would have landed on him — pity.
Warwick reared back, snarling. If Caleb could have shifted, it would have been all over. He would have ripped out Warwick's throat before he had even realized who it was. As it was, he just waited and counted to three before he heard the panicked shriek from Warwick to his gammas to "get him," and felt the hard hands that grabbed him from both sides.
Warwick stepped back as his gammas surrounded Caleb and forced him to his knees. Warwick's nostrils flared and his chest heaved to get the panicked breaths under control, but Caleb never dropped his gaze … not once. He was done cowering, he was done being afraid. He was an Alpha, and as Warwick's eyes widened, Caleb knew Warwick was realizing the same thing.
Warwick took another step back as the shock on his face hardened to hate. "Make. Him. Bleed," he growled.
The first punch took Caleb's breath but he still stared at his uncle. The second had him sprawled to the floor until the gamma hoisted him upright. Agony made his knees buckle with the third, and the forth split his skin, spurting so much blood so he couldn't see.
He stopped counting at six, curled in a heap, boots landing vicious kicks. He heard his arm break, but couldn't cry out because the next kick took out what felt like three ribs and what little air there was in his body. His world narrowed to more pain than he had known in the six years he had been held as three sets of boots stamped and kicked until he begged for death, or would have if he could have made any noise.
He tried to escape in his mind. All those hours, weeks, years, he had been captive had taught him imagination had been his only defense, but it failed him now. Instead of the gentle hands and warm smiles he wanted to remember he could only remember the last conversation he had heard.
And in the middle of the blows, the pain, the disgust because he knew he lay in his own piss, what really finished him was knowing that the pain of being beaten to death was better than the agony of Taegan rejecting him. He would be dead either way.
Some small part of Caleb knew he should probably thank the gammas that he wouldn't ever be put through that, but the last kick to his head took that thought away too.
Reviewed by ButtonsMom2003
A great addition to this series.
When I read the first book in this series, The Alpha King, I didn't know it would be a series. I was so happy to later learn that Victoria Sue would be writing more stories in this world. You don't need to have read the Alpha King to enjoy this new story but you really should because it is such a great book.
Victoria Sue loves to put her characters through hell but she never fails to bring them back again. This story contains some pretty graphic descriptions of torture but rest assured that everything comes out OK in the end.
This love story between a human and his sworn enemy, a werewolf, is filled with words that had me laughing, crying, wincing and everything in between. There is no doubt that Taegan and Caleb are meant to be together but at times I wondered how in the world it would ever happen. The Alpha Heir is also filled with love of family and friends and the lengths they will go to in order to protect the ones that they love.
Victoria Sue writes stories that grab my emotions and The Alpha Heir is no exception. I can't wait for the next one in this series; The Alpha Prince is coming in November.
Inquiring minds want to know:
1. Do you buy a book because of the cover, the blurb, or something else?
Both to be honest. But I think like most people I have my favorite authors, and favorite tropes. It's no secret that I love reading paranormal as much as writing it!
2. What does 'romance' mean to you?
A quiet touch. The giving of something without the expectation of getting it in return. I've been married twenty years and he's not as demonstrative as some people – but I mention I'm driving anywhere other than locally and magically my car is full of gas. Water, oil and tires all checked. And he knows I'm capable of doing all that myself, but he does it anyway.
3. What are your current projects?
How long have you got? (snickers) Well – Alpha Prince is just about to start edits—to be released in November—and that officially ends the series. Except I've had a lot of people wanting to know about Asher and Sam, and there's the small matter of a coronation – so I'm thinking a novella to tie it all up. Hopefully in time for Christmas, but I can't promise.
I have my Enhanced series -Gael's story is out in January – and I'm writing Vance's next. I have my new contemporary series called Rainbow Key starting next year. Think white sandy beaches, sparkling blue ocean, and lurve…. Except the power's out because they can't afford to pay for it, and a they have a wedding party arriving. Poor Daniel.
4. What is the most difficult part of writing for you?
Not having enough hours in the day. Honestly. I really need to learn to dictate but it's not happening at the moment. Being able to type with more than two fingers would also be an asset.
5. Tell us something about yourself that would surprise people.
I'm highly allergic to a regular drug prescribed routinely to stop nausea. Two tablets and my eye sight is completely blurred. Three tablets and you would be excused for thinking I'd been possessed by something. The back of my head literally bends backwards until its nearly touching my back. It has a fancy medical name I can never remember. I guess I'm just lucky it doesn't revolve or they'd be summoning priests for an exorcism 😉
♥♥♥♥♥
O Factor: Scorcher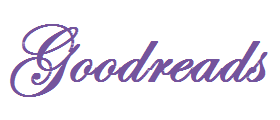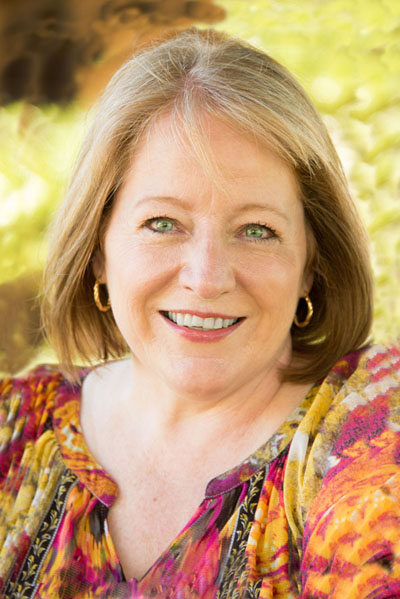 Victoria Sue…
Wrote her first book on a dare from her hubby two years ago and he says he has regretted it every day since. Loves writing about gorgeous boys loving each other the best, and especially with either a paranormal or a historical twist. Had a try at writing contemporary but failed spectacularly when it grew four legs and a tail.
Is an English northern lass but is currently serving twenty to life in Florida – unfortunately, she spends more time chained at her computer than on a beach.
Loves to hear from her readers and can be found most days lurking on Facebook.
Sign up for my newsletter and download a free story The Wrong Alpha.