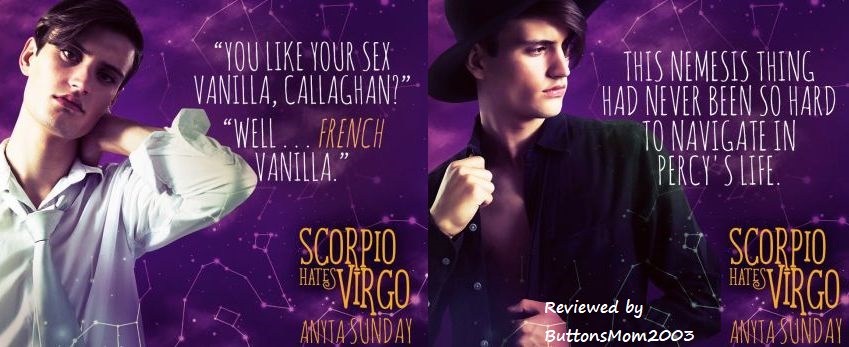 A great frenemies to lovers story.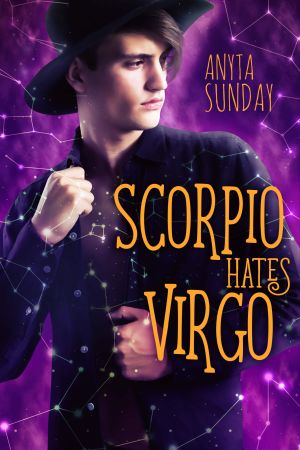 Genre: Contemporary Romance, GLBTQ, MM
Released:  September 1, 2017
Publisher: Self-Published
Series:  Signs of Love, Book 2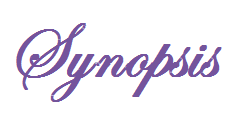 This year is all about healing the heart, Scorpio. It's time to leave negative attitudes and stoic facades at the door and let others see the real, more vulnerable you.
Percy Freedman is not grieving. Absolutely not, take that back at once. No, he's entirely sure that selling his dead aunt's home and leaving the neighbors he's known for years is the sane thing to do. Who in their right mind would keep the house that smells like all the hugs he'll never have again?
Nobody, that's who.
Well, except his cul-de-sac neighbors. They all seem to think some paint and new furniture will clean the emotional slate. They all want him to stay.
Even his old nemesis, Callaghan Glover.
Especially his old nemesis, Callaghan Glover.
Lured into a game of Sherlock Gnomes, Percy finds himself hanging out with his neighbors more than might be considered healthy. Along with juggling new and surprising verbal grenades from Cal, and his burgeoning friendship with Gnomber9, Percy is starting to wonder if selling might have been the grief talking after all . . .
That's right, Scorpio. With a little patience, heartbreak might be a thing of the past . . .
"Scorpio Hates Virgo" contains sarcasm, sexual content, a slightly sappy HEA, and an unhealthy obsession with dinosaurs.
It can be read as a standalone.
Reviewed by ButtonsMom2003
A great frenemies to lovers story.
I find Anyta Sunday's writing quite delicious. Her humor is witty, snarky, funny and inventive; I love it! Scorpio Hates Virgo is the second book in the Signs of Love series but it can also be read as a standalone. Book one, Aries Love Scorpio, is fantastic, too so I highly recommend it as well.
Percy Freedman has come to sell his beloved Aunt's home, which he inherited when she died. All of the neighbors on the cul-de-sac think he should keep the house and live in it; even his nemesis, Callaghan Glover.
Percy has a certificate in Massage Therapy and gives great massages. Callaghan (Cal) is a student of paleontology; he's obsessed with dinosaurs. The book is liberally sprinkled with references to dinosaurs and I have to inject something personal here. The day after I finished reading this book I went on a mystery bus trip – destination unknown – we ended up at Dinosaur World. I had the best time looking at all of the replicas of various dinosaurs and remembering the various passages in the book that talked about them. This made what could have otherwise been a somewhat boring trip (I'm not crazy about dinosaurs) very interesting.
Anyta Sunday is fantastic at writing slow-burn romance. The "dance" that Percy and Cal do throughout this story, and the snarky comments they make to each other, kept me fully engaged from start to finish. Things are also made interesting by the fact that Percy thinks that Cal is straight. The book made me laugh and cry, and at times I wanted to knock some sense into Percy and Cal.
I love how the beginning of each chapter is preceded by a little teaser, for example:
percalinary

noun / per . cal . i . nary

Definition of PERCALINARY

: a reference containing words and their definitions and usage according to Percy Freedman and Callaghan Glover

: a reference explaining the implied meanings of words as used by Percy Freedman and Callaghan Glover

Example of PERCALINARY in a sentence

My first time watching Percy and Cal interact required frequent recourse to a percalinary to understand what the hell type of flirting these two were up to.
I loved this story and I hope there will be more books in the Signs of Love series.
♥♥♥♥♥
O Factor:  Scorcher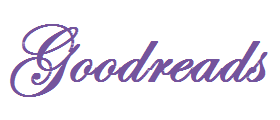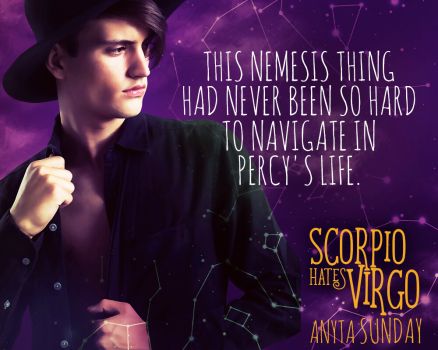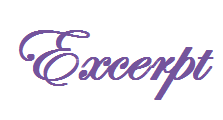 Funny/snarky excerpt:
Cal rocked up to his Jeep all business-casual, in form-fitting jeans, polished leather shoes and matching brown satchel, and a dark jacket that covered a beige T-shirt.
"You got a meeting or something?" Percy asked, slipping his sunglasses on.
Cal opened the passenger door and looked at him over the roof. "No."
Sunlight did very striking things to Cal's hair. Made it look positively copper. Not as red as his cheeks were getting, though.
A cheerful cry startled Percy and he ripped his gaze away from Cal. Crystal was waving at them from her opened kitchen window.
"Good morning," she called.
After another restless night, he could hardly call it good, but . . . "Morning."
She leaned further out the window, her dressing gown gaping a little too much down the front. "Are you out for the day?"
"A couple of hours. Taking Callaghan here to work, then nipping past the Home Depot." To get the home ready to market, he needed to spruce up the place. Paint the living room and bathroom, put in a new vanity, replace the door handles of the kitchen cupboards, change the faucets and showerhead and put in a new toilet seat.
"You at the Home Depot?" Cal murmured. "Sure you'd even know what to buy?"
Percy gestured for him to get in the car. "High time I get you to work."
As he slipped into the driver's seat, Crystal called out after them. "Good to see water and earth spending time together!"
Over his sunglasses that had slipped down his nose, Percy looked at Cal. "See, this is why we'll always be nemeses."
Cal hitched his brow, and Percy turned the ignition and peeled out from the curb.
"Together we're mud."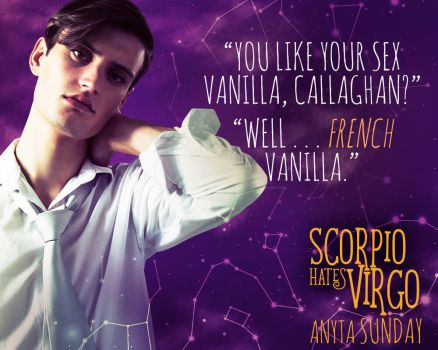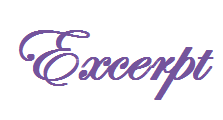 Sexy excerpt:
The image of Cal in his shower stuck in his head like a nasty thorn, following him back to his place an hour later. It took a concentrated effort and a ton of porn to knock it from behind his retinas.
It really didn't help when, on the edge of coming a second time, he realized he was sliding the soles of his feet over the sheets Cal had given him.
It knocked the generic porn-dude out of his head and he found himself imagining Cal's form through lightly fogged glass.
Cal stroked himself, his thick cock sliding through a slickened hand. He choked on a groan, his head rolling back. His eyes widened when he glimpsed Percy on the other side of the door watching but his hand didn't stop. He stroked faster. His voice was mellow and dripped of sarcasm. Sarcasm and curiosity. "Perseus."
"Callaghan." Percy entered the shower, straining and naked. He walked through the mist spraying off Cal's gently coiled muscles and pushed him against the wall. "You're not meant to star in my sex-fantasies."
Cal set those measuring eyes on his, bottom lip parting, the slick sound of his working hand growing louder. On every upward stroke, his hand grazed Percy's stomach. "Sex in the shower is one of your fantasies? How highly imaginative of you."
"Since your favorite weapon is your mouth, I think that's what you should use."
"To what?"
"Ruin me for any other man."
Cal dropped to his knees, looking up smugly. "Like my mouth doesn't do that already."
Percy's toes curled and pinched the sheets, and his cock unloaded hot and heavy, the orgasm wringing through every damn inch of his body.
Well. Wasn't this peachy?
To win one of three e-copies of Scorpio Hates Virgo:
Direct link to giveaway: http://www.rafflecopter.com/rafl/display/88d45f0321/?
* * * * * *
To win 2 grand prizes – 1 set of ecopy of 5 of Anyta Sunday's favorite NA romances and 1 set of signed paperbacks of Leo Loves Aries and Scorpio Hates Virgo (open internationally):
Direct link to giveaway: http://www.rafflecopter.com/rafl/display/88d45f0321/?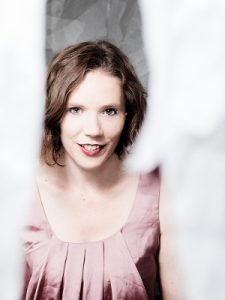 Slow burn romance that quickens the heart.
Anyta is a big, BIG fan of slow-burn romances. She loves to read and write stories with characters who slowly fall in love.
Some of her favorite tropes to read and write are: Enemies to Lovers, Friends to Lovers, Clueless Guys, Bisexual, Pansexual, Demisexual, Oblivious MCs, Everyone (Else) Can See It, Slow Burn, Love Has No Boundaries.
Anyta writes a variety of stories, Contemporary MM Romances with a good dollop of angst, Contemporary lighthearted MM Romances, and even a splash of fantasy. Her books have been translated into German, Italian and French.
Member of Romance Writers of America.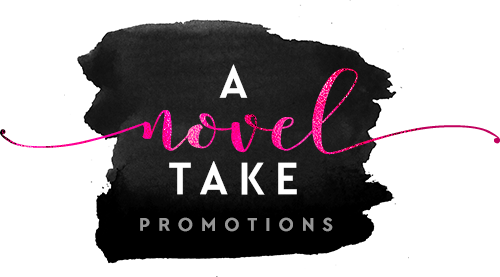 Hosted by A Novel Take Promotions