Molly McLain's best book yet!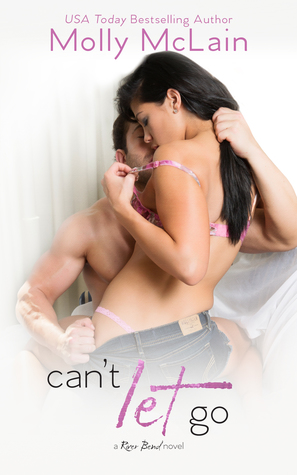 Genre: Contemporary Romance
Released: 061617
Publisher: Self-Published
Series: River Bend, Book 5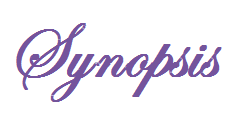 Everyone has a secret…
Reed Fletcher has spent years perfecting his reputation as River Bend's most shameless player. Don't confuse him with a heartless asshole–he's just honest about what he wants and he'll do anything to get it. Being born under less than perfect circumstances has given him no other choice.
Everyone has a story…
Mia Carderas has used her sweet and sexy demeanor to get everything she could possibly want out of life. Or so she lets everyone believe. When her father falls ill back home, that carefully constructed façade begins to crack. The only way to keep it together is to accept help from a former friend…and more recent lover. A man who knows more than he should–a man who could ruin it all if she isn't careful.
Everyone has a weakness…
Finding a balance between what Reed wants and what Mia needs proves harder than he expected. With every slow blink and every shared moment, he loses more of himself to her…willingly. Maybe neither of them is who they've pretended to be. But where exactly does that leave them when it all comes crashing down?
Reviewed by ButtonsMom2003
Molly McLain's best book yet!
I've read every book that Molly McLain has published and enjoyed them all but Can't Let Go is her best one yet, in my opinion. We've waited about 2 years for Reed's story in her River Bend series and OMG – it was worth the wait.I love books that bring me to tears – be they sad or happy ones – it means an author has engaged my emotions and that's why I read. Can't Let Go might be the most romantic and emotional book I've read so far this year; it's definitely in the top 5. You don't need to have read any of the other River Bend stories before you read this one (it really does standalone) but if you love reading series in order as much as I do you might consider starting at the beginning.
Reed Fletcher has sampled a lot of ladies and it's earned him the kind of reputation he's not really proud of now that he's more mature. Mia has always been special to him but they never really got together until that one night when she needed him and he discovered he also needed her.
This book has so many wonderful lines and Reed turned out to be one of the most romantic of the River Bend men. Below are a few of my favorite quotes.
Reed to Mia in a note:
Dear Mia,
You're my favorite memory from the past…
The most exciting part of my present…
And the only woman I want in my future.
Can't wait to begin this journey with you.
Love always,
Reed
Reed to Mia's father:
"I have to thank you for bringing her into my life, Jose. Or rather, letting me into hers when you hired my mother at the diner. You didn't have to take me under your wing and let me into your family, but you did." A lump lodged in his throat and when he spoke again, his voice cracked. "You and Stella loved me and now I hope you can trust me enough to love your little girl."
And one more, Reed to Mia:
"Mia, I'm in love with you. Have been for years, if the ache in my chest when you're around means anything." He glanced down, swallowed hard, and opened himself wide. "I've said those words before when I didn't mean them and, for that, I'm sorry. Because those words are yours, baby. I'm yours."
Reed and Mia have to overcome a lot of things in their journey to HEA but it's so worth it. Molly left a few breadcrumbs throughout the story so I can't say that I was totally shocked when certain things came out but I wasn't really expecting Reed's reaction. Sorry that I won't say more – I don't do spoilers – you'll have to read this wonderful story for yourself.
Molly, you might have struggled a bit to get the story told but let me tell you, as a long-time reader of your books I think it was well worth it.
♥♥♥♥♥
O Factor: Scorcher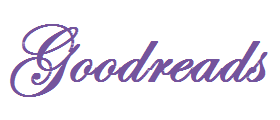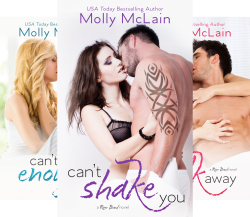 ♥ Amazon US ♥ Amazon CA ♥ Amazon UK ♥ Barnes & Noble ♥ Google Play ♥ iBooks ♥ Kobo US ♥ Kobo CA ♥ Kobo UK ♥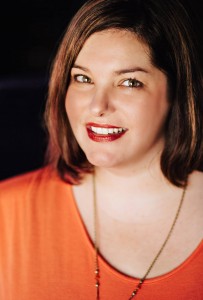 Molly McLain lives in a tiny Wisconsin town with her husband, three kids, and a sassy dog. She loves fountain soda, jellybeans, Luke Bryan and Avenged Sevenfold, thunderstorms, and camping at quiet lakes. She's been scribbling down love stories since she was old enough to dream about happily ever afters, and now she writes sexy, small town romance for real.