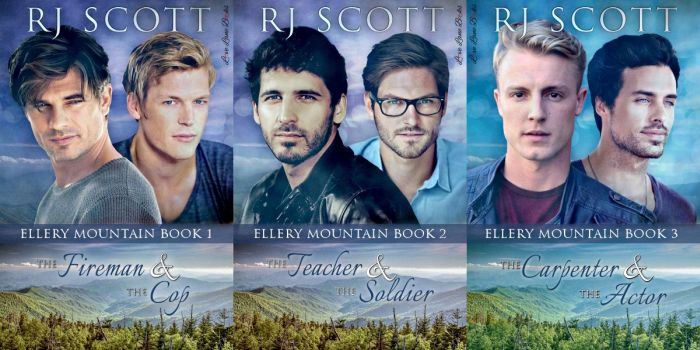 Ellery Mountain, Books 1-2-3 By

RJ Scott

Genre: GLBTQ, MM, Contemporary Romance

Released: May 10, 2017

Publisher: Love Lane Books Ltd.

Series: Ellery Mountain, Books 1-2-3

Cover Design by: Meredith Russell
Book 1: The Fireman & the Cop
Rescuing cop Finn Ryan from a burning precinct was easy; it's keeping him alive Max Harrison finds difficult.

Firefighter, Max Harrison, is running from the city and finds peace in the sleepy Smoky Mountains town of Ellery. Finn Ryan is one of only three cops in Ellery, and someone is out to hurt him. Can Max find the arsonist, and keep Finn alive?

Book 2: The Teacher & the Soldier
How can Daniel convince the man he loves, to stay with him in Ellery?

Luke Fitzgerald left Ellery Mountain for college and vowed never to return, but with his father murdered, he has no choice but to return. Luke only goes home to sell off his share of the Ellery Mountain Cabins, but everything changes when he meets the son of the other owner.

Daniel Skylar is an ex-soldier who lives every day to the limit and sees a future in Luke. It doesn't matter what Daniel says, or how much he needs Luke; Luke isn't staying once everything is sold off. Surely Daniel can understand that?

Book 3: The Carpenter & the Actorr
Jason McInnery, hounded by the paparazzi after his brother's death, runs to the one place where he hopes people will not sell him out. The place where he was born.

Hiding in the tourist cabins at Ellery Mountain Resort out of season he thinks he finally has room to breathe.

If only Kieran Dexter, a man ten years his junior, would stop fixing stuff and causing ripples in Jason's peaceful space.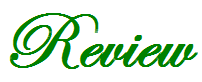 Reviewed by ButtonsMom2003
This is a great series!

I know that this series is a re-release for RJ Scott but I only discovered her books about a year or so ago and I was thrilled to get to read this series for Xtreme-Delusions.I love a lot of things about RJ Scott's writing but one of the best things is that she knows how to write an excellent novella length book. I like to read long books but my favorite length is the novella. I know some people don't like them because there isn't a lot of time for character development – but, a good writer knows how to get the job done and leave the reader feeling very satisfied.

For me, RJ Scott is one of the best novella writers I've read. She gives us a complete story, with enough character development to satisfy, and never seems to wrap things up too quickly. The reason I enjoy novellas so much is that I hate to get interrupted when I'm into a good story. A novella is usually just the right length that I can sit down and read it uninterrupted in a couple of hours.

In this series we meet three gay men who have been friends since their school days: Finn, Daniel and Kieran. They are all getting to the point where they want to settle down but in a small town like Ellery is not easy to find other gay men. Each book has an HEA but getting there isn't easy – which, of course, is what makes the story interesting.

In the Fireman and the Cop, Finn is rescued by a hot volunteer fire fighter named Max. When more bad luck seems to follow Finn, he decides he doesn't want to endanger Max. I loved the mystery in this book; I didn't guess who the bad guy was at all.

In the The Teacher and the Soldier, Daniel falls in love with Luke who is a few years older and used to live in Ellery. Unfortunately, Luke doesn't want anything to do with Ellery and has only returned long enough to settle his father's estate.

In The Carpenter and the Actor, Kieran finally gets his story. Jason McInnery is an actor running from Hollywood and the guilt he feels over his brother's death. He certainly doesn't expect to fall in love but he just can't seem to resist Kieran.

Each of these stories tugged on my emotions; I felt a real connection between each of the characters. The 3 friends really care about each other and are sincerely happy, even if they are envious, when the others find love. None of their journeys to their HEA are smooth but that's what makes for a great story.

I am very much looking forward to reading the remaining stories in this series.
♥♥♥♥♥
O Factor: Scorcher
Add to your TBR on…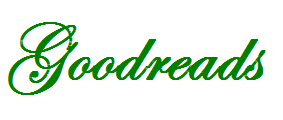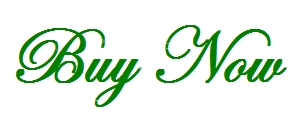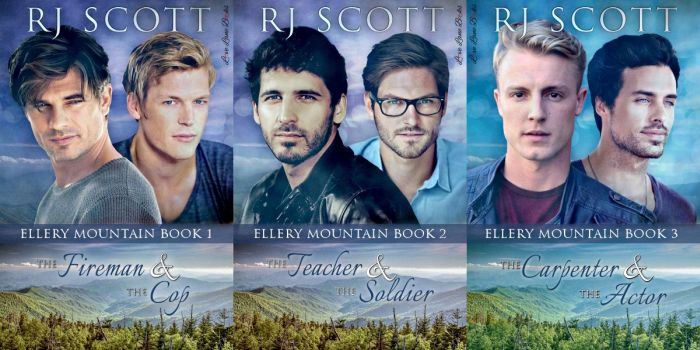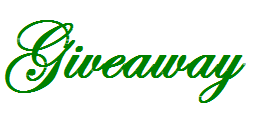 Follow The Tour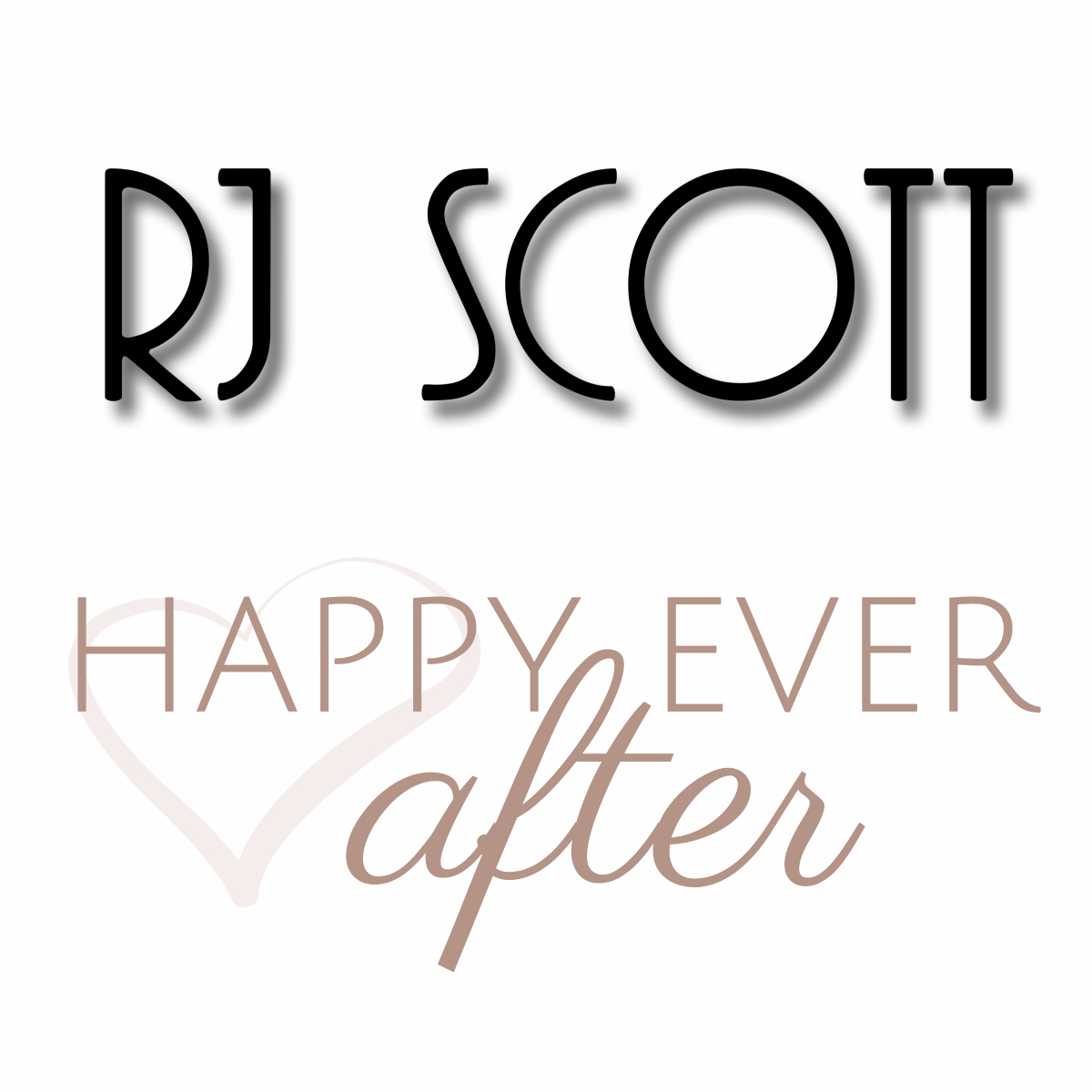 RJ Scott is the bestselling romance author of over 100 romance books. She writes emotional stories of complicated characters, cowboys, millionaire, princes, and the men and women who get mixed up in their lives. RJ is known for writing books that always end with a happy ever after. She lives just outside London and spends every waking minute she isn't with family either reading or writing.

The last time she had a week's break from writing she didn't like it one little bit, and she has yet to meet a bottle of wine she couldn't defeat.