Mess with these destined mates at your own peril.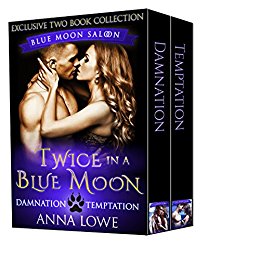 Genre: Paranormal Romance
Released: December 3, 2016
Publisher: Twin Moon Press
Series: Blue Moon Saloon, Book 1 & 2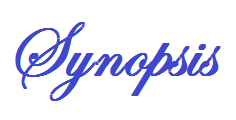 Two gripping paranormal romances in one red-hot volume!
Behind the doors of the Blue Moon Saloon, alpha shifters confront their darkest fears and their deepest desires. These emotional tales feature wounded heroes, powerful alphas, more-than-capable heroines, and the spellbinding scenery of the desert Southwest. Everything you need for an unforgettable bear/wolf shifter romance!
DAMNATION – Voted BEST SHIFTER BOOK 2016 by Reality Bites Magazine!
He hasn't forgotten her, and she sure hasn't forgiven him.
Jessica Macks is a she-wolf on the run from a band of murderous rogues. When she finds a job at a shifter bar, it seems like a safe haven from her hunted life on the road. But the minute she walks through the swinging doors of the Blue Moon Saloon and comes face-to-face with the man she once loved, she's tempted to march right back out. No way, no how is she risking her heart to that infuriating alpha bear again.
Simon Voss thought he lost everything in an ambush months before: his home, his family, his past. His new job at the Blue Moon Saloon is a desperately needed fresh start on life. Then along comes Jessica, the irresistible she-wolf his clan forced him to reject years before. When Simon is obliged to hire Jessica and work side by side with the one woman to ever make his bear go wild, he's half in heaven, half in hell. He hasn't forgotten her, and she sure as hell hasn't forgiven him. Is this just another path to heartbreak or his last chance to claim his destined mate?
TEMPTATION
His darkest fears…her deepest desires.
She-wolf Janna Macks knows trouble when she sees it, especially when it comes in the form of an irresistibly broody cowboy like Cole Harper. Her fledgling pack is already in the cross hairs of a ruthless group of rogues, and falling head over heels in lust with a human will only endanger her loved ones more. The problem is, her wolf knows her destined mate when she sees him — and Cole is it.
Rodeo pro Cole Harper has never felt this off-kilter before. One minute, he's lusting after Janna, the spunky waitress he can't get off his mind, and the next, he's growling at a dark inner voice demanding all kinds of crazy things — like howling at the moon and claiming Janna as his own. There's only one thing stronger than the overwhelming need for Janna, and that's the fear that without her, he'll succumb to the strange inner beast wrestling for control of his haunted soul.
* These are paranormal romances with adult content. The perfect read for fans of strong heroines, alpha heroes, werewolves and shapeshifters, red-hot cowboys, romantic westerns, paranormal suspense, action-adventure romance, and fantasy romance! If you enjoy the books of T.S.Joyce, Terry Bolryder, and Milly Taiden, you'll love these dark & dangerous shapeshifter romances!*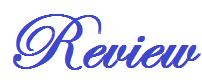 Reviewed by Jean
Mess with these destined mates at your own peril.
Welcome to the Blue Moon Saloon where clan and pack unite much to the rogue Blue Bloods' consternation. A rogue purity movement has no place messing with destined mates.
In Damnation the reader is introduced to Jessica and Janna Macks, two she-wolves on the run from the brutal decimation of their pack and the neighboring bear clan. At wit's end, they are extended safe haven by the local wolf pack. You might recall this pack from Ms. Lowe's Wolves of Twin Moon Ranch series. Safe haven, however, comes with a hitch. Living and working with the ex might be too much for the average gal but this is one she-wolf up to the task. While Simon is still all she ever wanted in a mate, Jess won't be giving Simon a free pass anytime soon. Nope, it's going to cost this bear another walk through hell as he fights to keep his mate safe from pursuing rogues while hoping love comes with second chances.
Cole Harper is all that defines Temptation for Janna Macks… smooth dancer, brooding good looks and rugged cowboy hotness but the temptation is all this human cowboy can be for the sweet she-wolf. Then fate takes a hand in Cole's destiny and Janna's temptation becomes so much more than she ever dreamed possible. When this fun loving she-wolf discovers her rugged cowboy is on the cusp of a dangerous change she'll do whatever it takes to ensure her mate survives the ordeal.
Twice in a Blue Moon is narrated by Kelsey Osborne. She does an awesome job. I'm seriously looking forward to listening to further stories in the Blue Moon Saloon series. If you like great paranormal romance that features wolves and bears where danger is always waiting in the wings you're going to love this series. Be sure to download the free prequel, Perfection for a chance to learn more about Jess and Simon's first meeting.
Story ♥♥♥♥
Narration ♥♥♥♥
O Factor: Spicy
Add to your TBR on…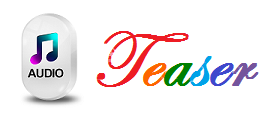 Damnation
Temptation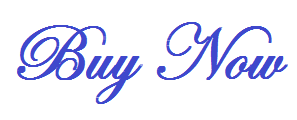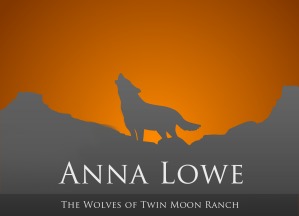 USA Today and Amazon Bestselling author Anna Lowe loves putting the "hero" back into heroine and letting location ignite a passionate romance. She likes a heroine who is independent, intelligent, and imperfect – a woman who's doing just fine on her own. But give the heroine a good man (not to mention a chance to overcome her own inhibitions) and she'll never turn down the chance for adventure, nor shy away from danger.
Anna started reading romance in spite of herself and has enjoyed reading and writing in the genre ever since. On any given weekend, you might find her hiking in the mountains or hunched over her laptop, working on her latest story. Either way, the day will end with a chunk of dark chocolate and a good read.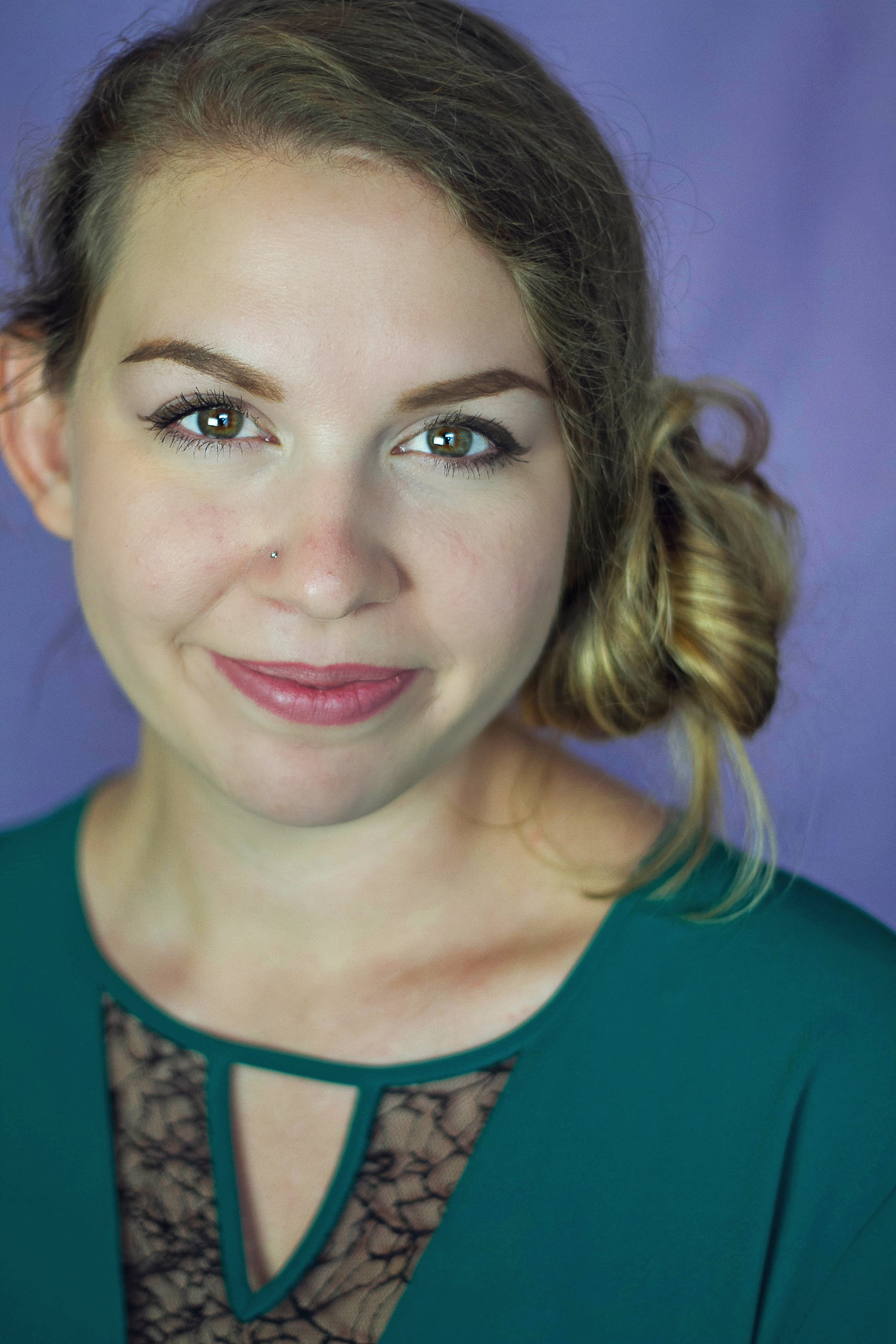 Originally from Denver, Kelsey made her way to Los Angeles in search of warmer weather and ended up rediscovering her love of performance and comedy. She's always been a bit quirky, silly, and was know as the class clown. Kelsey has been having a blast with UCB Improv, making friends on Saving Throw Show, and learning new skills like Lecoq Clowning, dance, and even knitting. She brings positivity with her everywhere she goes and is fearlessly forging her way to new adventures (well… mostly fearlessly).