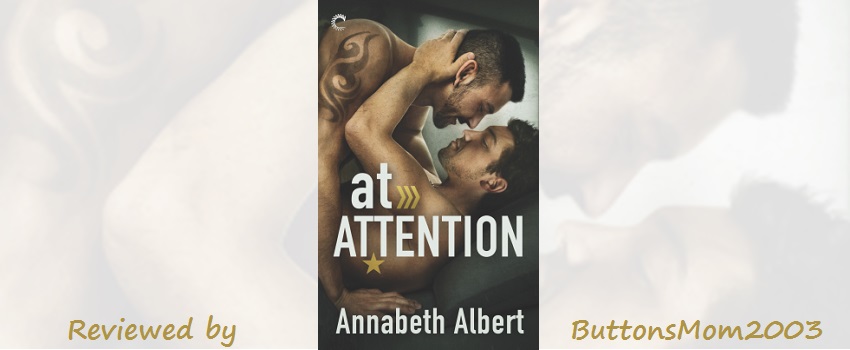 A single dad who loves his twins? Oh yeah!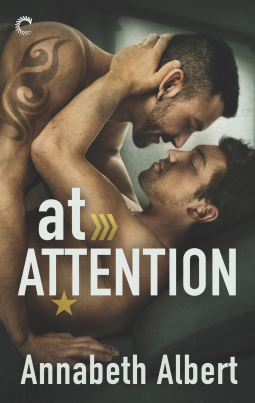 Genre: Romance, Military, Contemporary, GLBTQ, MM
Released: April 10, 2017
Publisher: Carina Press
Series: Out of Uniform, Book 2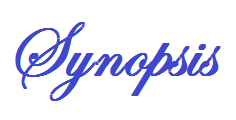 Lieutenant Apollo Floros can ace tactical training missions, but being a single dad to his twin daughters is more than he can handle. He needs live-in help, and he's lucky a friend's younger brother needs a place to stay. He's surprised to see Dylan all grown up with a college degree…and a college athlete's body. Apollo's widowed heart may still be broken, but Dylan has his blood heating up.
It's been eight years since the teenage Dylan followed Apollo around like a lovesick puppy, and it's time he showed Lieutenant Hard-to-Please that he's all man now-an adult who's fully capable of choosing responsibility over lust. He can handle Apollo's muscular sex appeal, but Apollo the caring father? Dylan can't afford to fall for that guy. He's determined to hold out for someone who's able to love him back, not someone who only sees him as a kid brother.
Apollo is shocked by the intensity of his attraction to Dylan. Maybe some no-strings summer fun will bring this former SEAL back to life. But the combination of scorching desire and warm affection is more than he'd expected, and the emotion between them scares him senseless. No fling lasts forever, and Apollo will need to decide what's more important-his past or his future-if he wants to keep Dylan in his life.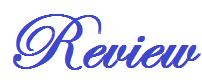 Reviewed by ButtonsMom2003
A single dad who loves his twins? Oh yeah!
At Attention is the second book in Annabeth Albert's Out of Uniform series. After reading book one, Off Base, I wasn't sure the stories could get any better but At Attention blew me away. I love second chance romance tropes, as well as falling for a best friend's sibling stories, and At Attention couldn't be any better at delivering on both counts.Apollo's husband, Neal, died a few years ago and he was left to raise their young twin daughters by himself. He has a great support system with his mother and his in-laws helping but it's still hard; he misses Neal.
Dylan had a huge crush on Apollo eight years ago when he was just a teenager. Now he's all grown up, with lots of experience, and knows what he wants and that's Apollo.
This book couldn't have hit my emotions any better. I've said many times that I tend to judge a book by how many tears it makes me shed (happy or sad) and At Attention hit me in all the right places. I wanted to strangle Apollo when he couldn't seem to accept the happiness he could have with Dylan. I wanted to hug Dylan hard when Apollo kept hurting him. And the twin girls and Dylan's relationship with them while he cared for them? Absolutely wonderful! These two guys go through some rough times together but it was so satisfying when they finally got their HEA.
Annabeth Albert has been a favorite of mine for some time now and At Attention has kept her firmly on my list of much-loved authors. I can't wait to read the next book in this series, On Point, which is coming in June.
♥♥♥♥♥
O Factor: Scorcher
Add to your TBR on…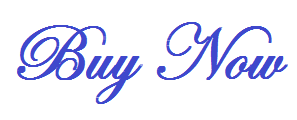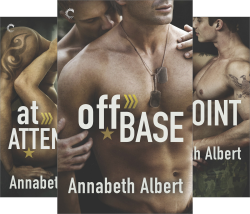 ♥ Amazon US ♥ Amazon CA ♥ Amazon UK ♥ Barnes & Noble ♥ Google Play ♥ iBooks ♥ Kobo US ♥ Kobo CA ♥ Kobo UK ♥