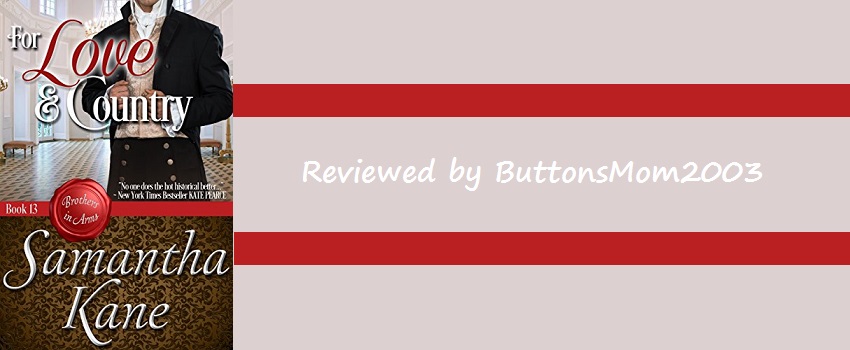 I've been waiting for this - Sir Barnabas meets his match!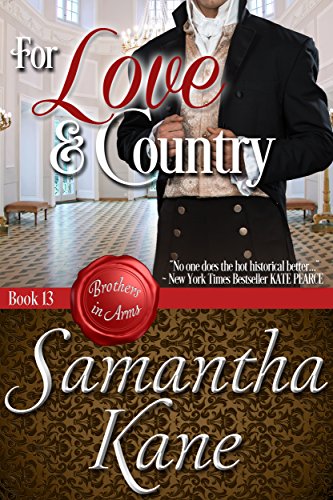 Genre: Historical, Regency, Erotic MMF Romance, GLBTQ
Released: November 22, 2016
Publisher: SK Publishing, LLC
Series: Brothers in Arms, Book 13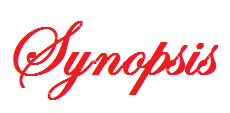 Sir Barnabas James is secretive, manipulative, cold and alone. He abhors society and shuns personal attachments despite a long list of lovers. All the better to be the consummate spymaster in service to King and country. Until an old enemy asks a personal favor…
Lord Ambrose Wetherald has always taken pride in his status as an English gentleman. He obeys even the strictest of society's rules, is unfailingly polite and deferential, and feels it is his responsibility to protect women and the underprivileged. He has also saved himself for marriage. Until one day he needs a favor…
Melinda de Vere was once the spoiled and willful toast of the London season, but she threw it all away on childish escapades and unfulfilling love affairs. Now she is married to a treasonous scoundrel who abuses and degrades her. Until one day she is rescued by two men she has never met.
When Barnabas demands Ambrose repay the favor in his bed and Mel goes undercover as Barnabas's housekeeper to help trap her traitorous husband, the three embark on a sensuous affair. Barnabas will have to choose love over duty, Ambrose must surrender his reputation, and Mel will need to learn to trust again if the mismatched, unsuitable lovers hope to survive the devious plot against them.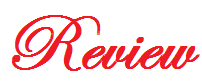 Reviewed by ButtonsMom2003
I've been waiting for this – Sir Barnabas meets his match!
I fell in love with Samantha Kane's Brothers in Arms series back in May of 2014. I discovered her books through my local library. After I read the first book I checked the others out and devoured them. It's been over 2 years since the last BIA book was published and boy was I excited to learn that this one was coming. The long delay was due to contractual obligations and Ms. Kane regaining her rights to this series from the original publisher. Let me just say that the wait was worth it. Ms. Kane has also been busy writing other fantastic stories, several of them contemporary books, that I've also found to be quite wonderful. I confess, though, her historical stories have a special place in my heart. Until I read the BIA series I don't recall ever having read an historical romance. Ms. Kane opened my eyes to a whole new romance genre.
While each story in this series can be read as a stand-alone you might enjoy them a bit more if you start at the beginning. Since For Love and Country is the 13th book I know that might sound a bit daunting but the reward will be so worth it. However, if the prospect of reading the entire series is too much don't let that stop you from reading this wonderful story.
Sir Barnabas James has had at least a minor role in most of the BIA stories. He works for his King and country as the head spymaster helping to keep all of England safe. The things he has orchestrated in the performance of his duties have been very satisfying but he has avoided all personal attachments until Lord Ambrose Wetherald asks for a favor: save Melinda de Vere.
I am so happy that Sir Barnabas finally got his own story complete with an HEA. He grants the favor that Lord Wetherald asked but then demanded his own payment in return. Lord Wetherald has been saving himself for marriage, imagine his dismay when Sir Barnabas demands that he share his bed; even better is that he discovers he likes it!
This story had me weeping for the injustices that Melinda suffered at the hands of her evil husband. I laughed at some of the exchanges between Barnabas and Ambrose and ultimately I shed tears of joy when Melinda, Barnabas and Ambrose finally admitted their feelings for each other.
For Love and Country couldn't be about Sir Barnabas without a bit of mystery and intrigue; the resolution to everything was perfect. I can't forget to mention how HOT this book is, too. If you've read other books by Samantha Kane you know that she writes the hottest love scenes and if you haven't read any of her books you're in for a real treat.
I'm looking forward to more stories in the BIA series. I think Ms. Kane needs to clone herself a few times. lol
♥♥♥♥♥
O Factor: Scorcher
.
Add to your TBR on…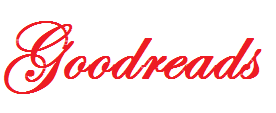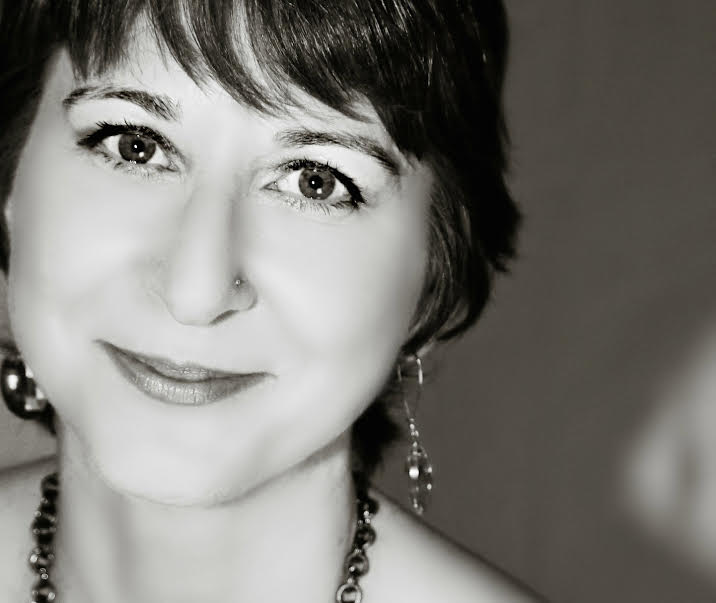 Reviewers have called Samantha Kane "an absolute marvel to read," and "one of historical romance's most erotic and sensuous authors." Her books have been called "sinful," "sensuous," and "sizzling."
She is published in several romance genres including historical, contemporary and science fiction. Her erotic Regency-set historical romances have won awards, including Best Historical from RWA's erotic romance chapter Passionate Ink, and the Historical CAPA (best book) award from The Romance Studio.
Samantha Kane has a master's degree in American History, and taught high school social studies for ten years before becoming a full time writer. She lives in North Carolina with her husband and three children. Ms Kane loves to hear from readers. Contact her or subscribe to her newsletter