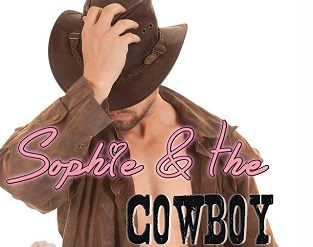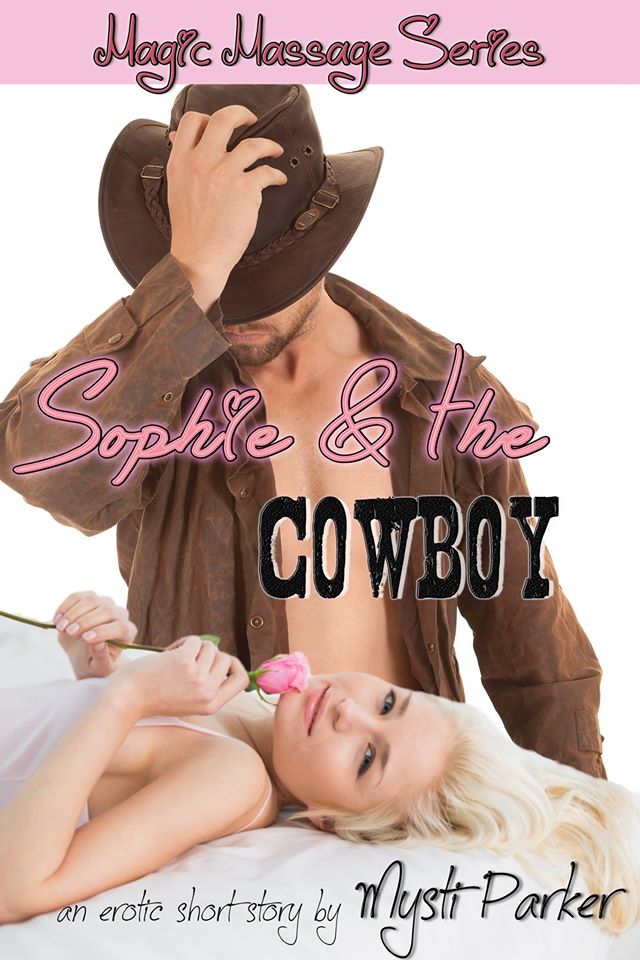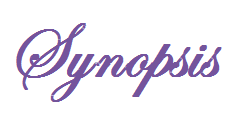 Clint has been running a ranch by himself since his father's death. It's backbreaking work. He needs something to loosen up his sore, tense muscles before his wedding, though massages aren't the manliest thing he's ever done. Thanks to a gift card he got at the bachelor party, he decides to give it a shot. He doesn't know what to expect, but once he meets Sophie, he realizes she's a lot more than meets the eye. What she gives him is no ordinary massage, but a hefty dose of reality and a full-body feast of pleasures he never knew existed.
Reviewed by Deb
Short & Steamy!
Sophie & the Cowboy may be a short, fast read but, boy oh boy, is it ever huge on steamy goodness! Ms. Parker starts out innocently enough. Cowboy Clint stands in front of Sophie's Massage Parlor staring down at the business card his buddies gave him at his bachelor party.
Good for one full treatment.
He's reluctantly decided to take advantage of the "gift" today. He's not one of those guys who needs pampering, but this wedding business and his high maintenance fiance have stressed him out big time.
What follows is a cleverly written story that blends fantasy with reality, blurring the lines until you're not sure just what is real and what's not. Sophie is an entertaining mix of massage therapist, muse, clairvoyant, sex kitten, and psychologist. She takes Clint on a journey he's not likely to ever forget!
Clint is an adorable hunk of sexy cowboy. He's got that Southern charm; polite but not too sweet, if you know what I mean. This being his first massage, it's hilarious to hear his inner dialogue as he first ponders where to position the towel, then has to talk down his hard-on once Sophie touches him.
I loved this steamy little story! It was the perfect length for an afternoon quickie.
♥♥♥♥
O Factor: Scorcher
Add to your TBR on…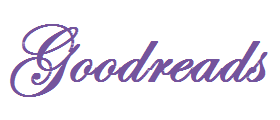 ♥ Amazon US ♥ Amazon AU ♥ Amazon CA ♥ Amazon DE ♥ Amazon ES ♥ Amazon FR ♥ Amazon IT ♥ Amazon UK ♥ Audible ♥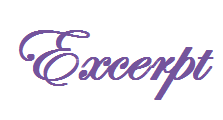 "Do you trust Tanya?" Sophie asked."Trust her? Yeah, I guess." She started making little karate chops on his sacrum. His butt cheeks jiggled. It felt good in an odd sort of way. Made his thighs clench and relax over and over. With every chop, he felt more relaxed, but heat filled his groin. Thekind of heat he got on a frisky night that usually ended with good sex.
Again, Sophie's question sparked doubts in Clint's mind. Was she messing with him? Playing some psychological game Jeff had arranged? There was another piece in the doubt pie – Jeff. Sophie was right. Jeff had dated Tanya. They'd only broken up because Jeff had fucked most of the whores on the cheerleading squad. Back then, Clint suspected Tanya had agreed to go out with him just to make Jeff jealous. But after a few years, when she hadn't left him, he figured she actually loved him. But did she? Or did she love his money? Everyone knew Clint had a lot of it, even if he didn't dress like a millionaire playboy.
Sophie stopped chopping and unfolded the towel to cover the top of his butt cheeks. Her fingers lightly skimmed across thetowel over his. Clint went very still.
So did Sophie. "What made you want to get married?"
He shrugged against the table. "It felt like the natural progression of things, I guess."
"Sometimes," she said, "people get married because they're afraid of being alone."
He raised his head and looked at her over his shoulder. She got another squirt of oil and rubbed her palms together. He didn't like the sympathy in her eyes or her tight-lipped smile. It said she knew more than he wanted to admit. It said, 'You know I'm right.' Was she? Is that why he was marrying Tanya? He wanted to say he was all giddy and in love and couldn't wait to grow old with her. But he couldn't bring himself to say anything.
He put his face back down and took a deep breath. "Please continue."
"All right. The third pressure point is your gluteal fold," Sophie said, folding back a couple inches of towel until he felt cool air on the very bottom edge of his butt. "It's the crease where your thigh muscles meet the gluteus maximus."
"You mean my butt."
"Yes, if you like that term better. Tell me if you'd like me to stop at any time."
The ne'er do wrong, straight and narrow side of him screamed 'Stop!', but the not-so-good side of him said 'Hell, no!' He listened to the not-so-good side and didn't say a word.
With one of her hands on the towel-covered part, she gently lifted his buttock. With the oiled fingers of her other hand, she touched the tender skin there. Clint let out a quiet sigh. Sophie stroked along the crease, following the contours of his ass until her fingers almost dipped down to his swollen balls. A full-body shiver ran through him. She stroked back and forth, then tapped her fingers along the path like she was playing a piano. She repeated it on the other side.
"This area is very sensitive," Sophie said.
"No kidding," Clint whispered. Wow. He'd never been touched like that before. Tanya usually went straight for his dick, which he couldn't complain about, but she'd never done anything like this.
"A lot of people are very aroused with gentle spanking across the gluteal fold."
Spanking? Clint almost laughed. Now he was sure this was no ordinary massage parlor. He'd heard a few jokes about 'happy endings' before, but this time, it just might be true.
"Have you been spanked before, Clint?" Sophie asked. Her voice had taken on a deeper tone with a promise of naughty things to come.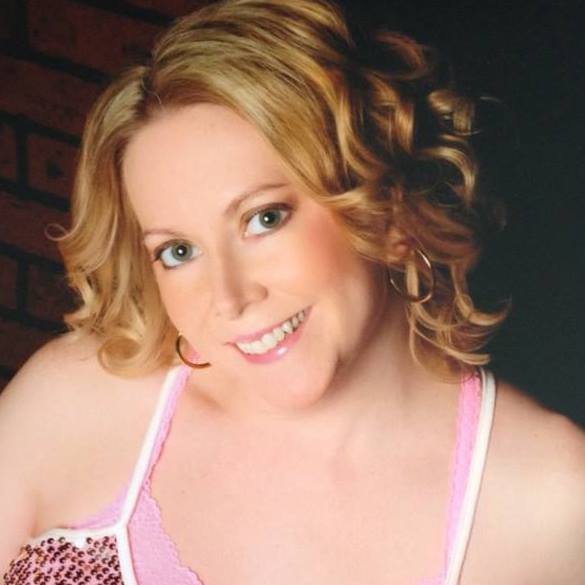 Mysti Parker is a wife, mother, and shameless chocoholic. While her first love is romance, including award-winning historical and fantasy romances, she enjoys writing flash fiction (the weirder the better) and children's stories. She resides in KY with her husband, three children and too many pets.