Summer Dreaming:
4
Summer Temptation:
5
Summer Sins:
4
The title says it all - HOT!!
the Hot in the Hamptons series
by Liz Matis, Jennifer Probst, Wendy S Marcus
Genre: New Adult, Collections/Anthologies
Releases March 29, 2016
From NY Times Bestselling Author Jennifer Probst, Award-Winning Author Wendy S. Marcus, and Bestselling Author Liz Matis comes a limited edition of the HOT IN THE HAMPTONS series box set. 
Three separate novellas. Three different authors. One summer to remember. 
SUMMER DREAMING by Liz Matis 
I'm looking for a hero. Not. 
You'd think as a new college grad I'd be looking for the perfect job and the perfect man. Well, I'm not. Summer is here and instead of plotting my future, I'm playing in the Hamptons with my two best friends. Sun and sex is all I'm looking for. Then I meet Sean Dempsey, my fantasy lifeguard in the flesh. But he is more than just a hot bod with a whistle. And after he makes a daring save, I'm thinking a hero is exactly what I've been looking for all along. 
By day I guard the beaches in the Hamptons, by night I've had my fair share of summer flings. Then I meet Kelsey Mitchell, a girl with eyes like the setting sun and I burn for more. Something I have no right to ask of her…forever. 
SUMMER TEMPTATION by Wendy S. Marcus 
After graduating college with honors and landing the job of my dreams in New York City, I'm off to The Hamptons to spend the summer with my two best friends. My life seems perfect, right? It's not. The truth is, I have a secret that may make the future I'd planned so carefully completely fall apart. A hot summer romance is the absolute last thing I'm looking for… Until I meet a man who tempts me like no other and shows me a hot summer romance is exactly what I need. 
After two years of working my ass off as a Wall Street analyst, I'm out of a job, with no warning, no thank you, and no severance. Am I angry? You're damn right I am. So when I head to the Hamptons for the weekend to spend time with my granddad, I plan to regroup and relax before I return to the city to hit the job search hard. I don't need any distractions. Then I meet Leigh. Suddenly, a summer temptation makes me question everything I want for my future… 
SUMMER SINS by Jennifer Probst 
Summer fun before my wedding… 
I have one goal this summer. Hang with my besties for some much needed sun, sand, and relaxation while I put the final touches on my idyllic wedding. I didn't count on meeting a smart-mouthed, bad boy biker whose gaze burns hotter than a beach bonfire. I never planned to lose myself, body and soul, and question my entire future. Now, I have to make a choice that's tearing me apart, and could shatter the lives of the two men I love… 
I have one goal this summer. CHILL. Do nothing. Nada. I need simple before I have to head into Manhattan to take on a high-powered position on Wall Street. I didn't count on a dark haired, inky- eyed spitfire who'd spin my world upside down, or make me burn for things I never thought I wanted. I vowed to make her my summer fling, but had no idea she was claimed by another. And now that she possessed not only my body but my soul, the stakes are too high for me to lose her…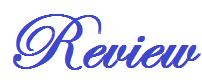 Reviewed by ButtonsMom2003
The title says it all – HOT!!
The stories in Hot in the Hamptons are about three young women spending the summer together after they've graduated from college. Kelsey, Leigh and Storme have been best friends since they shared a dorm room designed for two people their freshman year. The story for each of the women was written by a different author and the time-frame for the stories is all the same. We get to read about the summer from three different points of view. Actually, we get six different first-person POVs because each book has chapters alternating between the heroine and Hero. I enjoyed each of the stories and my overall star rating is for the anthology but I've also given my rating for each individual book.
The books in this anthology are novella length so it's not fair to expect a lot of character development. However, we do get to know quite a bit about all of the main characters. If insta-love type stories turn you off, though, you might want to give this group of books a pass. I don't mind this type of story and ones in this group make perfect light summer reading.
Note: according to the information I found on Goodreads these books were originally published separately in 2015.
First up is SUMMER DREAMING by Liz Matis, 152 pages. I give this one 4 stars.
This is the first book I've read by Liz Matis and boy was it HOT! The language is explicit and the sex is scorching. Kelsey just wants to have fun this summer; fun with lots of hot sex before she has to get serious and make a decision about what she wants to do next in her life.
Sean is a lifeguard in the Hamptons spending his last summer here before he has to report to the Marines for boot camp. He's had many summer flings during his years as a lifeguard but Kelsey makes him want more; too bad thats not what she's looking for. The chemistry between Sean and Kelsey is sizzling.
Second in this group is SUMMER TEMPTATION by Wendy S. Marcus, 140 pages. This one was a 5 star read for me.
I've read several other books by Ms. Marcus and enjoyed them all but this one might be my favorite. While this story still has lots of sexy time, I found it to be a bit milder than the first and last ones in this group. Leigh has a lot on her mind this summer. She's been dealing with the poor health of both her grandfather and her father. She has the perfect job lined up after summer is over – there's just one problem, she might be pregnant. (Note this really isn't a spoiler because the first line of the story mentions this.)
Nick is an out-of-work, Wall Street analyst. He lost his job with no warning, no thank you and no severance. He's been providing support, financial and emotional, for his grandfather after his parents moved south and left him to deal with things. Nick and Leigh's first meeting is less than ideal. Amazingly they are able to get past that and enjoy spending time together. Their relationship develops more slowly than Kelsey and Sean's but the chemistry is still hot between them. Leigh tells Nick about her possible pregnancy and he doesn't run away. They agree to have a "Summer of Fun" together.
Despite his less than perfect entrance into the story, Nick is the perfect man. He is kind and considerate and I loved him and Leigh together. A theme that connects the first and second book is Kelsey and Leigh's concern for their friend Storme.
The final book is about Storme. SUMMER SINS, 150 pages, is written by Jennifer Probst and I give it 4 stars. It's the first book I've read by Ms. Probst.
Storme's family owns the house in the Hamptons where the three BFFs have been staying all summer; they also own Drink It In Style Vineyards. Storme is engaged to her best friend, Phillip, but there isn't any passion between them – something she's never admitted to her best friends. This summer with her BFFs is her last one before she and Phillip get married; a marriage that will merge her family's business with his. Phillip is spending the summer in California on business and while Storme misses him, she is having doubts about their marriage. After talking to Phillip about her feelings they agree to take a break during the summer to try and figure things out but they don't tell their parents.
Holden is spending the summer in the Hamptons, staying with his friend Brian. He's landed a great job on Wall Street and has the summer to relax before he starts work. When he and Storme meet she believes that he is just a beach bum looking for a good time; even so she is drawn to him.
There's a lot going on in this book and the chemistry between Holden and Storme is electric. He's a dirty talking, badass guy with a motorcycle and Storme can't seem to resist him. When Holden finds out she's engaged he's stunned. He never noticed a ring and he doesn't mess with women who are already involved but he can't seem to stay away from Storme.
This story is really HOT and I liked it a lot. I had sympathy for Storme, who felt forced to give up her dreams to help Phillip. There's a bit of a surprise twist at the end that I didn't really see coming which was great.
This collection is perfect for light summer reading. If you want something hot and easy to read at the beach or by the pool, I highly recommend this anthology.
♥♥♥♥
♥
O Factor: Scorcher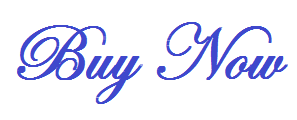 ♥ Amazon US ♥ Amazon AU ♥ Amazon CA ♥ Amazon DE ♥ Amazon ES ♥ Amazon FR ♥ Amazon IT ♥ Amazon UK ♥ Barnes & Noble ♥ Kobo US ♥ Kobo CA ♥ Kobo UK ♥ iBooks ♥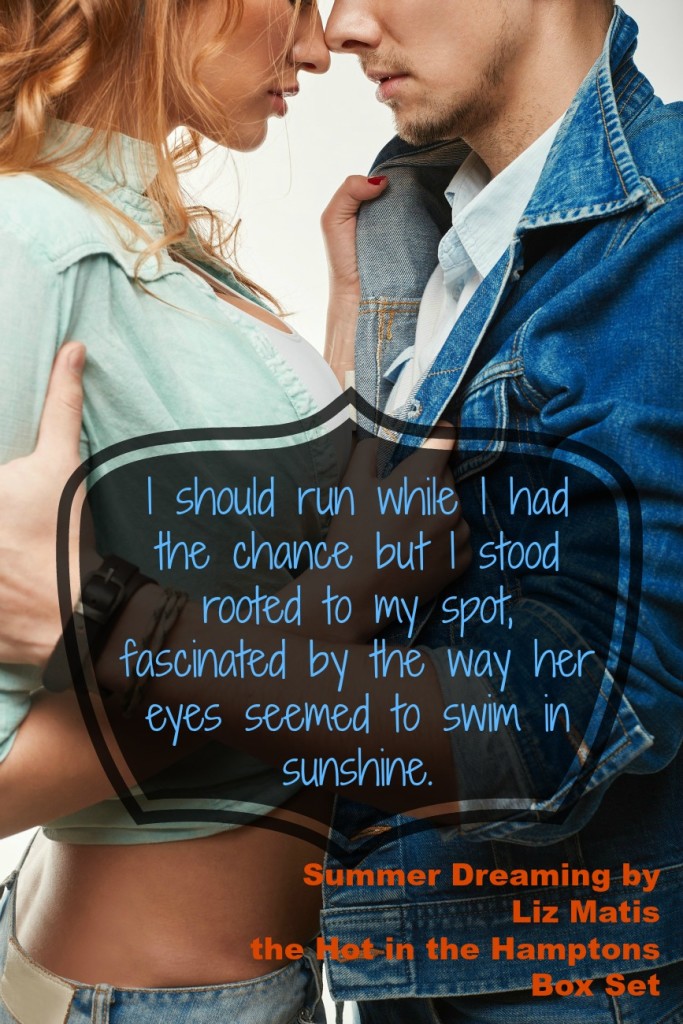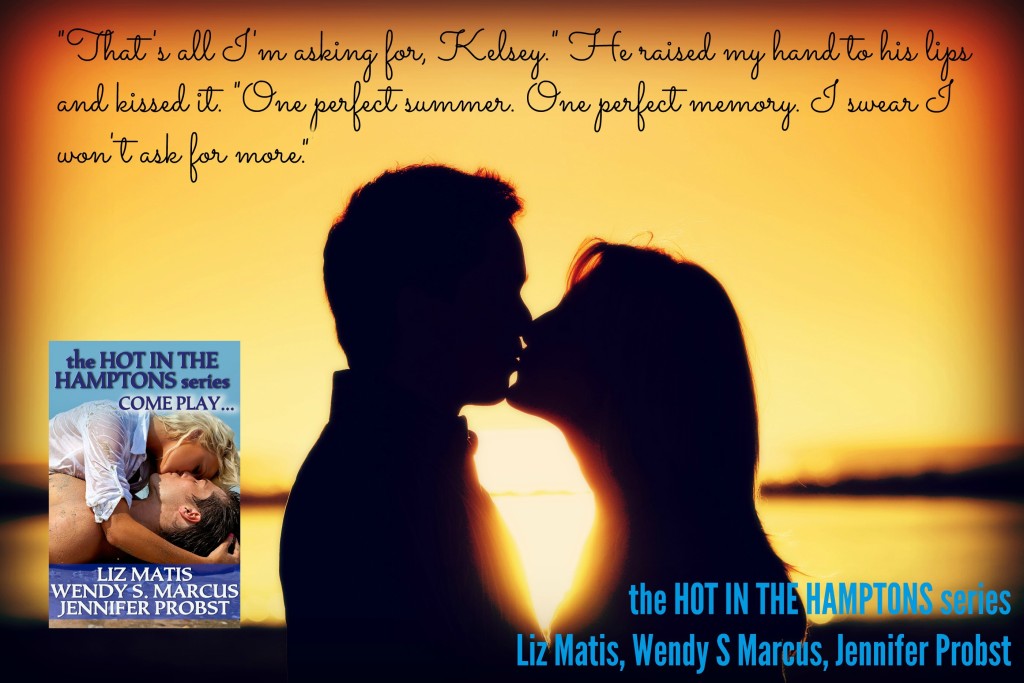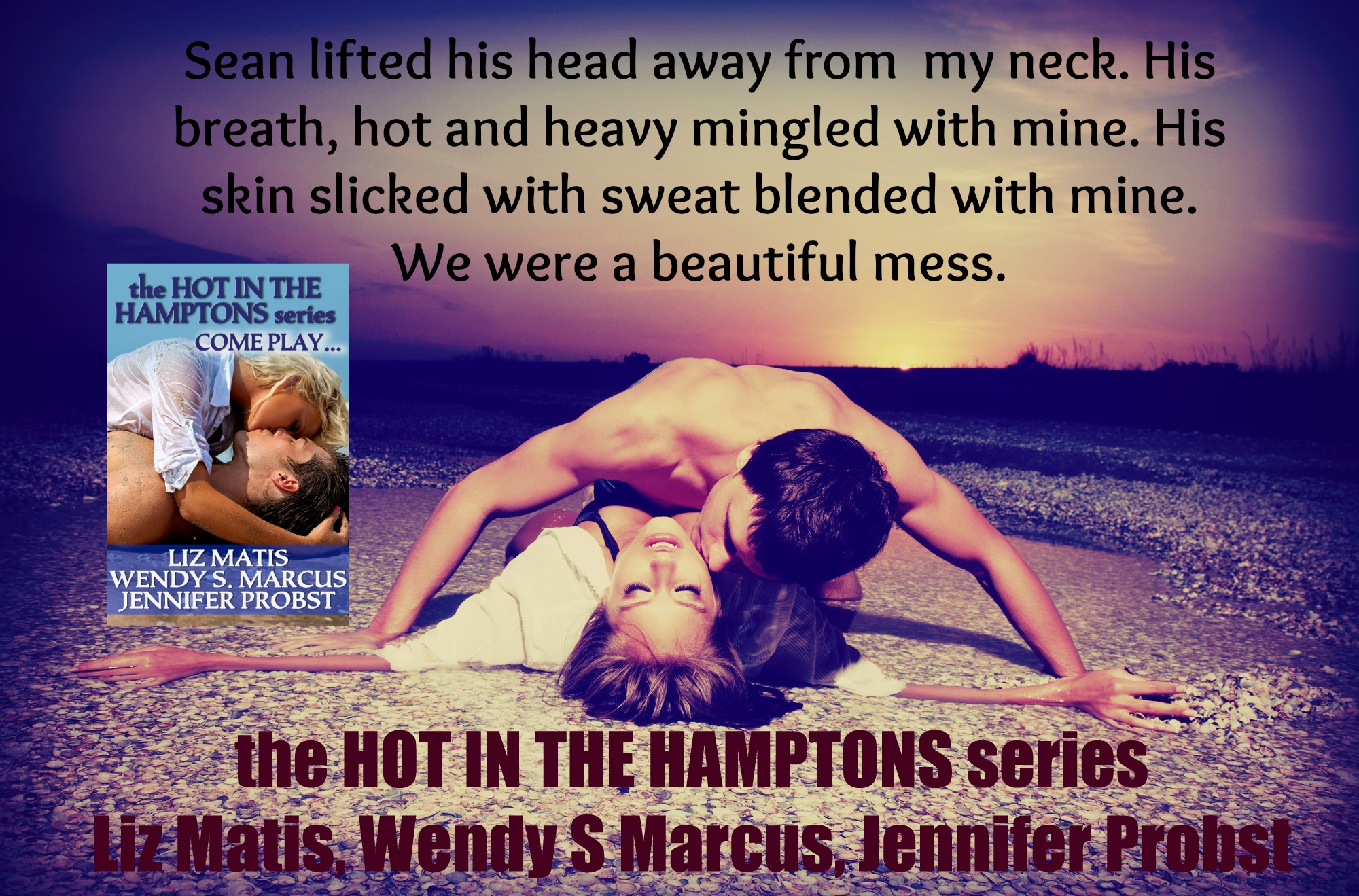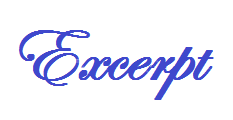 Chapter 1
Sean
From my spot in the parking lot, I whistled at the rare beauty. Sleek and sexy, the sunlight shone off her curves. She hummed like a dream. Man, I wanted to take her for a long, fast ride.
Then like something out of a wet dream, she slid out of the dark blue 1968 Mustang Shelby GT.
I was a breast man, pure and simple. As a lifeguard for six years, I'd seen plenty. From small and perky to large and full, I didn't discriminate. I loved the feel of the soft flesh in my hands and the way they felt pressed against my chest during sex. Loved the gentle moan of a woman responding to my mouth sucking on her nipple.
The blonde, though, had her breasts hiding behind a gold t-shirt. In white lettering the word 'Angel' stretched across the front. For my sake, I hoped that wasn't true.
Because the white micro-mini skirt she wore left her long, shapely legs bare. An image of those legs wrapped around me, pulling me in deeper, revved my engines.
A woman who could handle the piece of American muscle she drove could definitely handle mine.
Man, I wanted to take the blonde for a long, slow ride.
I had to meet the owner of the hot rod and of that smoking bod, but I had no business pursuing a relationship. With the promise to my parents to wait four years fulfilled, at this summer's end I'd be sweating it out in basic training, then heading off to God only knew. Luckily most rich girls didn't seem to have a problem with a summer fling with a local who wasn't husband material. I'd learned that the hard way. Twice. With a car worth about a hundred grand, she had to be loaded. She'd break my heart without a thought. Three times a charm.
Unable to stop myself, I jumped out of my Jeep and followed her into the drugstore. Spotting the flowing mane of hair, I covertly entered the next aisle over and pretended to shop. I'd been with plenty of blondes, but she didn't seem like the typical stuck up, wealthy Hampton summer resident. I liked that she wasn't overly made up like all the girls who descended on my hometown each summer. I doubted she thought about makeup before hitting the beach. She was…what was the word? Breezy. Natural. Mine.
She looked up, our gazes meeting over the shelving that separated the aisle. Despite being caught staring, I couldn't look away. The light brown eyes peeking back at me reminded me of the sun setting over the ocean after a sweltering day.
"Hi, ya."
Her sweet Southern accent spoke directly to my cock. My body heated like a third-degree sunburn.
Before I could respond with even a grunt, she turned and approached the cash register. I followed, but realizing I had nothing to buy, I grabbed an item off the end cap shelving and slid in line behind her. Nice ass, too.
She turned and arched an eyebrow, catching my gaze. "Checking out my assets?"
I laughed. Funny, too. I was in trouble. My cock hardened. Big, big trouble.
"Guilty, as charged." I noticed what she was holding. Tampons. "Bummer." Crap. I didn't mean to say that out loud.
"You have no idea." She laughed and tossed the box onto the counter. Nodding to the package in my hand, she said, "Or maybe you do, huh?"
I looked down, horrified to find a package of sanitary pads.
Why couldn't it be a box of extra large condoms?
She charmed the cashier with politeness. Or it might have been the accent, but the words 'please' and 'thank you' flowed naturally from her mouth. Yes, she definitely wasn't the typical Hampton summer resident, except she didn't spare me another glance as she left the store.
I tossed the offending package I held into a bin by the door and followed her yet again. Was I crossing the line into stalker territory? "Wait up," I shouted.
But she was already waiting outside the door with a big smile. "Did you forget something?" She nodded to my empty hands.
Relieved that she hadn't run off, I slowed and we naturally fell into step as we walked to her car.
"The truth is, I'd just gotten back to my Jeep when you pulled in. I had to meet you."
"Had to?"
Had to. Wanted to. Needed to. Same difference. "Are you here for the summer?"
"Yes, and you?"
"I lifeguard over at Main Beach." We reached her car door. I stuck out a hand. "Sean Dempsey."
A graceful hand stretched out. I noted the lack of nail polish as her long fingers slid into my palm. There was no cliché electric shock when we touched but my cock ached, already anticipating her silky grip around my thick base. Down boy.
"I'm Kelsey."
No last name. Smart girl.
"Nice car."
The light in her eyes dulled. What did I say? Did she think I was only after her for a chance to drive her car? For the first time in my life it seemed like I'd blown a pickup but that didn't bother me as much as the sadness in her eyes did.
After a moment she said, "It belonged to my Dad."
Belonged? Past tense. "I'm sorry."
Uh-oh. Tears. I should run while I had the chance but I stood rooted to my spot, fascinated by the way her eyes seemed to swim in sunshine. Fascinated by her.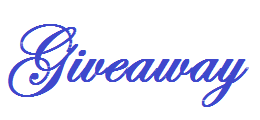 Preorder now and enter to win a $100 Amazon Gift Card
This box set is $0.99 for a limited time only!