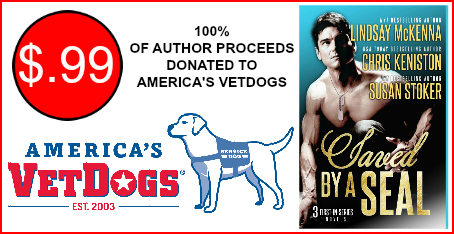 27 February of 2016 by Jean
Nowhere to Hide:
4
Aloha Texas:
4
Protecting Caroline:
5
Triple your pleasure with these hot SEALS!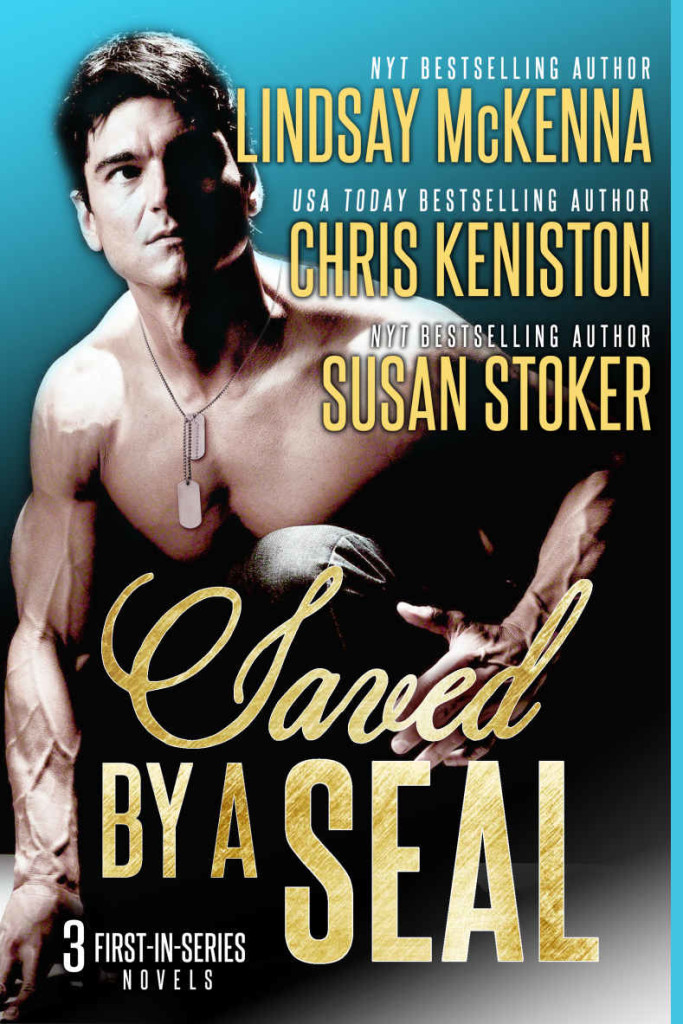 Saved by a SEAL by Lindsay McKenna, Chris Keniston & Susan Stoker
All proceeds to support America's VetDogs
Military Romantic Suspense Anthology
Released February 6, 2016
Indie House Publishing
Print Length: 691 pages
Included in the anthology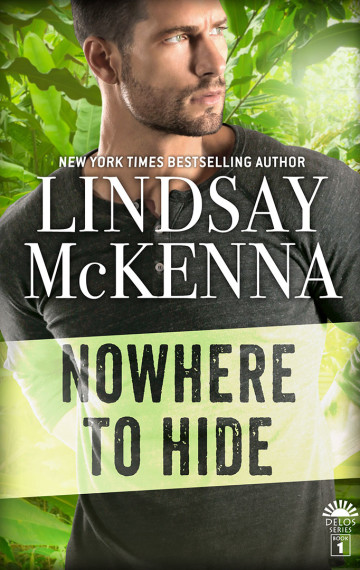 Nowhere to Hide By Lindsay McKenna
Series: Delos Series, Book 1
Lia Cassidy left the Army scarred physically and emotionally after a vicious attack by two fellow soldiers. She turns to helping others, working at a Delos Home School Charity in Costa Rica that aids abused women and children. But when the deadly drug lord, La Arana, attacks the school, Lia finds herself on the run for her life. The only person she can trust is the ex-SEAL sent to protect her.
Cav Jordan is strong, honorable and gorgeous…and intrigued by Lia. He knows she has suffered pain in her past, and he is determined to break through her barriers and earn her trust. But as Cav slowly chips away at the walls Lia has built, ghosts from her past threaten to destroy their fragile relationship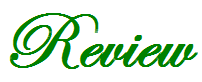 Reviewed by Jean
Looking past the scars to the woman beneath
Nowhere to Hide is a very moving tale of two people learning to heal their inner wounds. While Lia's wounds are very visible on the outside, the one's on the inside are holding her life in limbo. For all his tough exterior, Cav Jordan has just a few wounds from a rough childhood looking for healing as well. These two are absolutely perfect together. Cav with his patience of a saint, draws Lia out of her shell and teaches her that she is not her scars and the event that scarred her. She is so much more. But before they can get on with the healing and the lovin' Cav is going to have to take on a drug lord and clean house or rather the hills of Costa Rica. While there is plenty of implied danger most of it takes place "off screen" per se. Nowhere to Hide is more of a relationship and overcoming story. I found Lia and Cav totally engaging and endearing. I'm sure you will too.
♥♥♥♥
.
O Factor: Spicy
---
Series: Aloha Series, Book 1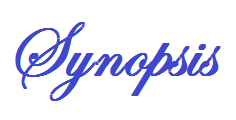 Former navy diver Nicholas Harper likes his new world as captain of a dive boat in Hawaii. That is until a phone call from the past changes everything. Now his uncomplicated life suddenly becomes very complicated.
Powerhouse attorney Kara Lynn O'Conner's world revolves around her small Texas town where life is easy and safe. Focusing on her career keeps her dark secrets locked away.
When the past surges into the present will Nick and Kara's be able to bring their two worlds together?
Learn more about the contemporary romance Aloha series:
Aloha Texas is the first book in the Contemporary Romance Aloha series. Currently working on the next book in this popular beach series, Chris has enjoyed playing with her military heroes. The popular themes of small town and Hawaii beaches blended with the story of a single dad, lost love, and a surprise son have landed Aloha Texas on the Kindle military list and made this contemporary romance novel a reader's choice.
More in the Series:
Almost Paradise: Book 2 : Billy and Angela's story
Mai Tai Marriage : Book 3 : Jim and Lexie's story
Dive into You : Book 4 : Doug and Emily's story
Look of Love : Book 5 : Dan and Maddie's story
Love By Design : Book 6: John and Ava's story
Shell Game : Brooklyn's story
Chris Keniston's love of a good story and frustration with the end of a well known author's romance best seller, drove her to pen her own works of romance and fiction. If you are a fan of Susan Mallory, Joann Ross, and similar contemporary romance authors, you will love reading the Aloha Series.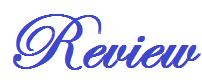 Reviewed by Deb
An Engaging Story That Will Tug At Your Heartstrings
I didn't expect Aloha Texas to grab my heart and twist it into a tight ball of emotions, but that is exactly what this story did from the start. Ms. Keniston takes you by the hand and guides you through an engaging story of love, loss, regret, and moving forward in such a way you feel as if you are living it along with these characters.Attorney Kara Lynn O'Conner has the unfortunate job of informing retired Navy SEAL Nick Harper that the former love of his life is on her deathbed. It's been six years since Nick has seen his high school sweetheart Patty Ann. He's still not over the heartache and disbelief caused by her refusal to marry him. However, he rushes from his current home in Hawaii to the small Texas town they grew up in. What he discovers turns his world upside down; he has a 6-year-old son, Bradley. While Kara honors her promise to see Nick and Bradley through the difficult transition, feelings grow. Kara already loves Bradley like he's her own. But seeing Nick move into the role of dad makes her weak in the knees. Before she knows it, she's falling for him. And the feeling is mutual.
This story truly tugged at my heart! Ms. Keniston has a lovely voice, and the story moves forward at a steady, even pace. The secondary characters are charming, funny, and add interest to the story. There were times I felt annoyed with Kara but hey, she's a woman. We're all unreasonable at times. The chemistry between Nick and Kara is slow to build but considering the circumstances, it works. Once unleashed it's not incendiary, nevertheless, it's still hot. Aloha Texas is a damn good read that I couldn't put down until the end.
♥♥♥♥
O Factor: Spicy
---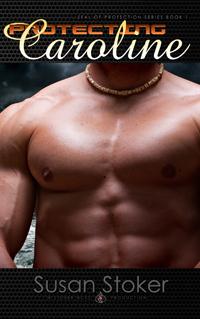 Protecting Caroline By Susan Stoker
Series: SEAL of Protection, Book 1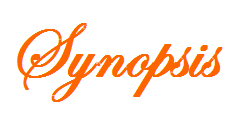 **Protecting Caroline is a stand-alone love story. It's Book 1 in the SEAL of Protection Series.**
Matthew "Wolf" Steel hated flying commercial. Luckily his job as a Navy SEAL meant he didn't have to do it very often. He'd been unlucky enough to be assigned a middle seat on the cramped jet, but fortunately for him, the woman next to him was willing to switch seats with him. Hoping for a relaxing flight, Wolf was pleasantly surprised at the good conversation and sense of humor the woman had as they flew 36,000 feet over the countryside.
When Caroline boarded the plane to Virginia to move across the country for her new job she never expected to be seated next to the hottest guy she'd ever seen. She also never expected he'd be so easy to talk to. She knew he'd never be interested in talking to her if he hadn't been trapped in the seat next to her, but it was a nice way to spend a long plane ride.
Neither Wolf nor Caroline were prepared for a terrorist hijacking of their plane, but if Caroline thought that would be the last time she'd see, or need, Wolf, she'd be sorely mistaken.
Start the SEAL of Protection Series with Caroline and Wolf's story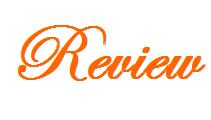 Reviewed by Jean
Easily overlooked…forever in your heart.
Caroline is one of those people you see everyday but really don't notice. She knows it. She accepts it. She doesn't expect anything different. Then she meets Matthew "Wolf" Steel on a flight to Virginia, offers him her seat, shares some conversation, saves his life and becomes the center of his world. Caroline is a chemist. When she smells something off in the ice her beverage is served with, she quickly cautions Matthew. It quickly becomes obvious they have tripped onto an attempted hijacking of their flight. Her unflappable assistance impresses Wolf. Tired of too many Ms. Right Now's, he's not looking to settle for anything less that Ms. Forever. Caroline trips all of his triggers and he's planning to make their relationship something to go the distance. He sure didn't think he'd be needing to rescue and protect her when they discover the terrorist threat isn't over. Protecting Caroline was a great read with plenty of action, danger and romance. It has exceptional secondary characters you'll be wanting to get to know as the series continues. All in all, a great start to the SEAL of Protection series.
♥♥♥♥♥
O Factor: Spicy
---
Add to your tbr…