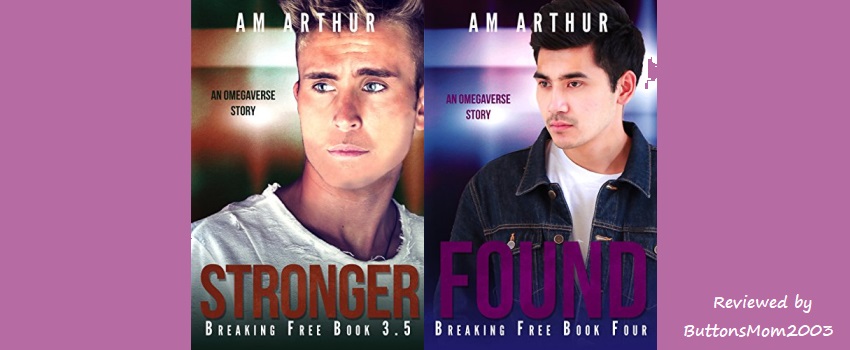 Genre: Paranormal, Omegaverse, Non-shifter, Romance, Alternate-Universe, GLBTQ, MM
Released: Stronger: January 20, 2018, Found: January 29, 2018
Publisher: Briggs-King Books
Series: Breaking Free, Books 3.5 and 4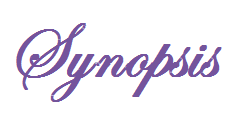 Stronger (book 3.5)
Learning to trust can bring a lifetime of joy.
As happily-married beta couple Serge and Dex Freel await the birth of their first child, Serge can't help but think back to the rocky start of his and Dex's relationship. After a party introduction from a mutual friend, a tentative friendship blooms into something much stronger. Marred by misunderstandings, personal prejudices, and Serge's own inability to trust, they nearly go their separate ways more than once—and almost lose their chance at the beautiful life they'll build together.
But Dex's alpha-like stubbornness and Serge's desperate need to care for others brings them back together over and over, until both men realize they're truly stronger together than apart. But their happily-ever-after is hard-won and other friendships are tested, before Serge finally takes a chance on giving his heart to Dex and trusting the other man not to break it into unfixable pieces—and trust is not something Serge gives easily.
See how two fan-favorite characters from the Breaking Free Omegaverse series meet in this 42k word novella. The story is best enjoyed after reading Heard (BF #3), because the current timeline events occur during Heard's epilogue, but it can also be easily read after Found (BF #4). Content warnings for previous books in the series apply.
Found (book 4):
A widowed alpha finds something unexpected with a rescued, pregnant omega…
Two years after his longtime mate passed away, Senior Constable Isa Higgs lives for his work solving crimes and protecting the citizens of Sansbury Province—and he won't admit to anyone that he's lonely. His three beta sons barely speak to him, he has no real friends to speak of, and his home feels too empty most nights. When he helps free five omega prisoners from a life of torture and abuse, Isa is unexpectedly drawn to one in particular—an omega six months pregnant with another alpha's child.
Liam Haley lost everything in one single tragedy—his family, his freedom, and his ability to make choices. And then he's whisked out of hell by an alpha constable twice his age who should terrify Liam, but instead, the man makes him feel safe. Protected. Wanted. But Liam is carrying a child he isn't sure he wants to keep, and the last thing he needs is to get attached to a widowed alpha who can't possibly want him back…right?
With Liam pregnant and Isa previously mated, neither man is sure exactly what they're feeling—only the more time they spend together, the closer they become. And Liam is still sorting through the trauma of his kidnapping, so friendship is their only recourse—until someone from Liam's past shows up to claim what he believes is his. Now Isa has to choose between letting Liam go, or fighting like hell for the damaged, young omega he's unexpectedly fallen in love with.
NOTE: This is a non-shifter Omegaverse story with alpha/omega/beta dynamics, heats, knotting, and mpreg. In this world, omegas are second-class citizens with few civil rights and almost no protections under the law. Trigger warnings for physical, emotional, and sexual abuse.
Reviewed by ButtonsMom2003
This series is so good!
Stronger (book 3.5):
Stronger
is a book that the fans requested. Beta couple Serge and Dex Freel have been very prominent secondary characters in the previous books but we never got their backstory.
Stronger
gives us that and I loved it!
Serge and Dex are introduced at a party by Serge's roommate Gaven. While they hit it off OK, Serge has no interest in dating or starting a relationship and pretty rudely tells Dex just that. Dex is persistent and convinces Serge to be friends.
We learn so much about Serge in this story and why he doesn't do relationships. I won't kid you; this story broke my heart more than once as I read it – you will probably need tissues handy. As Serge and Dex become closer things heat up between them but they have to navigate a few bumps in the road before they finally get their HEA.
Found (book 4):
Found is another story that A. M. Arthur didn't originally plan to write. This May-December romance features Senior Constable Higgs, who has appeared in the previous books, and Liam, an omega who disappeared in book 1, Saved.
When Liam is rescued by the Sansbury Constabulary he is pregnant and afraid. He doesn't even know why he was being held until a Constable tells him. When Senior Constable Higgs picks him up to take him to the ambulance Liam's body feels alive everywhere their bodies touch and he knows that it is the mating bond. He doesn't understand how that can be since Higgs's scent tells him that he's already mated. What Liam doesn't know is that Higgs omega died two years ago.
Isa Higgs can't believe that he feels the mating bond with an omega half his age. He's never known an alpha to feel the mating bond with a second omega after a mate dies. His position of authority means that he must keep his distance from Liam but he just can't seem to do that.
Found is a complex and sometimes heartbreaking story. The world that A.M. Arthur has created is full of good and evil, just like real life. There are three genders, alpha, beta and omega. Betas can't reproduce but aren't considered quite the second-class citizens that omegas are. Omegas are denied a lot of simple rights that alphas and betas have but change is slowing coming.
Just when Isa and Liam have things going their way someone from Liam's past shows up the turn things upside down. With the support of Isa, his sons, and lots of friends these two men finally get their HEA.
This one is full of the feels and had my emotions all over the place. Found can be read as a standalone but I think you'd enjoy it more if you have all of the background for this world by reading the other books in the series first.
I'm pretty sure that A.M. Arthur plans to continue this series and I am really looking forward to reading more of them.
♥♥♥♥♥
O Factor: Scorcher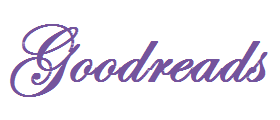 Add Stronger to your TBR on Goodreads.
Add Found to your TBR on Goodreads.


A.M. Arthur was born and raised in the same kind of small town that she likes to write about, a stone's throw from both beach resorts and generational farmland. She's been creating stories in her head since she was a child and scribbling them down nearly as long, in a losing battle to make the fictional voices stop. She credits an early fascination with male friendships (bromance hadn't been coined yet back then) with her later discovery of and subsequent love affair with m/m romance stories. A.M. Arthur's work is available from Carina Press, Dreamspinner Press, SMP Swerve, and Briggs-King Books.
When not exorcising the voices in her head, she toils away in a retail job that tests her patience and gives her lots of story fodder. She can also be found in her kitchen, pretending she's an amateur chef and trying to not poison herself or others with her cuisine experiments.