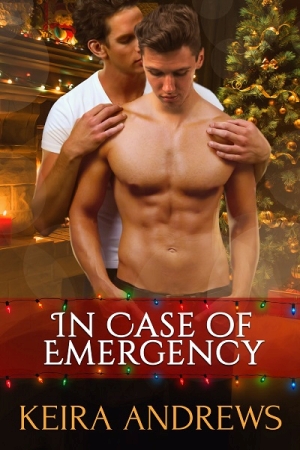 Genre: Contemporary Romance, Holiday, GLBTQ, MM
Released: November 27, 2017
Publisher: KA Books
Cover Design: Dar Albert
Former stepbrothers find Christmas romance under the tree.
After years alone, Daniel Diaz is finally ready to shake up his orderly, solitary life. He's about to leave for a cozy Christmas getaway with his new man when he gets the call from the ER that his former stepbrother has been admitted with a concussion and a broken hand—and Cole put him down as his emergency contact. Why the hell would he do that? Daniel barely knows the guy. After all, their parents' marriage lasted less than a year and it was a decade ago!
But Cole has no one else to look after him and strict doctor's orders not to be left alone. So fine, Daniel will bring him along on vacation to make sure he doesn't starve or fall into a coma. This is supposed to be Daniel's chance to explore romance again after locking down his feelings for too long—except it turns out his could-be boyfriend is more interested in partying and being an obnoxious jerk. Daniel sends him packing, and now he's stuck with a virtual stranger in an isolated mountain cabin.
Cole Smith crushed hard on cranky Daniel when they were teenagers. Alone with him in a romantic winter wonderland, those feelings roar back to life. Glimpsing the caring, vulnerable man under Daniel's frosty shell, he yearns to get closer. Christmas is a time for surprises, and Daniel and Cole discover a scorching connection that just might melt their hearts.
This fluffy gay Christmas romance from Keira Andrews features former stepbrothers reconnecting as adults, sexy hot-tub shenanigans, cuddling by the fire, and of course a happy ending.
32,000 words approx.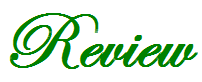 Reviewed by ButtonsMom2003
A fun holiday story.
In Case of Emergency is a quick and fun Christmas story. Cole and Daniel were step-brothers for about a minute 10 years ago when Daniel's mother was briefly married to Cole's father.
Cole moved to the city where Daniel lives to go to school. After their parents' divorce Cole still kept in touch with Daniel's mother. She suggested that he contact Daniel so they could get together but it never happened. Cole did put Daniel down as his "in case of emergency contact" but didn't tell Daniel. Daniel is shocked when he gets a call from the hospital telling him that Cole has been injured.
This was a quick read for me but boy was it hot! While this isn't exactly a friends-to-lovers or a second chance story it has elements of both and I love those tropes. Daniel never realized the Cole crushed on him back when their parents were married. He feels remorse over how poorly he treated Cole back then.
After Cole is injured Daniel agrees to watch over him and takes him along on what was supposed to be a holiday getaway with a new potential boyfriend. Things don't work out exactly the way Daniel planned but the end result of helping Cole was way better than either of them could have imagined.
The book blurb calls this a "fluffy gay Christmas romance" but sometimes fluffy is all you need to help you escape for a while. I read this while on a bus returning from a cruise and it really hit the spot!
♥♥♥♥♥
O Factor: Scorcher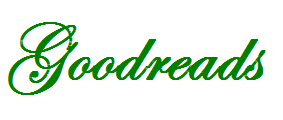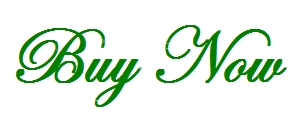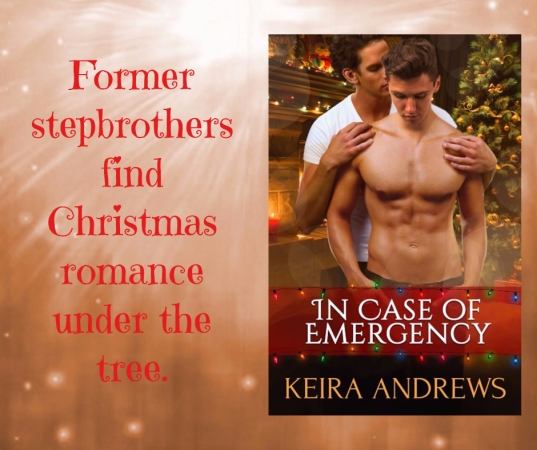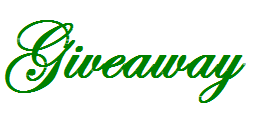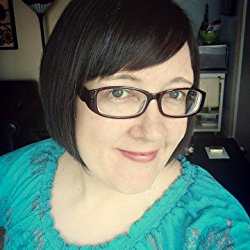 After writing for years yet never really finding the right inspiration, Keira discovered her voice in gay romance, which has become a passion. She writes contemporary, historical, fantasy, and paranormal fiction and — although she loves delicious angst along the way — Keira firmly believes in happy endings. For as Oscar Wilde once said:
"The good ended happily, and the bad unhappily. That is what fiction means."

Hosted by Signal Boost Promotions