This story gave me the best book hangover!
Genre: Contemporary Romance, GLBTQ, MM
Released: May 9, 2017
Publisher: Briggs-King books
Series: Perspectives, Book 4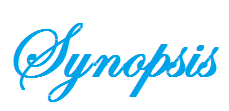 "Happiness is not a goal…it is a by-product of a life well lived."
–Eleanor Roosevelt
Bernard "Bear" Henson is a blessed man. He is happily married to the love of his life, he co-owns a successful business, and his grown son is desperately in love with a wonderful partner. But Bear knows all too well how precarious that happiness is, so he lives every day with love in his heart and gratitude for everything he has—especially his husband Richard Brightman. Richard has been HIV-positive for thirty years and every new day is a gift.
When Richard becomes unexpectedly ill and is rushed to the hospital, Bear braces for his beautifully constructed life to come crashing down. A hard-won life full of ups and downs, illnesses and setbacks, love and anger, and a lot of regret for how certain things went down. Certain things involving Bear's alcoholic ex-wife Debbie and the start of Bear's relationship with Richard. But the past can't be changed, only remembered and studied.
As Richard fights for his life, Bear reflects on the last thirty years of their entwined lives. College days, his shotgun wedding to Debbie, his unexpected feelings for Richard, and the proudest moment of Bear's life: the birth of his son Gabriel. Bear's life with Richard is woven with love, heartache, regret, joy, and everything else in between. They've overcome every obstacle that's come their way, and they'll overcome this new illness, too. Period. Bear simply isn't ready to live his life without Richard in it.
Note: This is the fourth book in my Perspectives series, and while it can be read as a standalone, readers will have a much richer concept of these characters if you've at least read book two, The World As He Sees It. Warnings for spousal abuse (not between the two heroes) and cheating.
Reviewed by ButtonsMom2003
This story gave me the best book hangover!
Their Life As They Live It (TLATLI) is a story that A. M. Arthur says she never planned to write but I am so glad she did. Big Dick's is a gay bar that is featured fairly prominently in each of the first three Perspectives books as well as in her newer Us series. Bernard "Bear" Henson and Richard Brightman own Big Dick's. They are partners in life and in business and they raised Bear's biological son, Gabriel, who was one of the main characters in The World As He Sees It (TWAHSI), Perspectives #2. You will probably enjoy this story more if you read TWAHSI first.While we learned a lot about Bear and Richard in TWAHSI, this new book gives us so much more about how Bear and Richard came to be a couple and the things that happened from the time they first met in college through the present day.
The love between these two men became so evident as their friendship grew that it just radiated off the pages of the book. Nothing I can say about this book will do it justice; I simply just can't write a review that will convey how much I loved this story. It contains humor, frustration, anger, sadness, tears – just about every emotion you can think of – but it not what I would call an angst-y story. It's a walk back through the 31 years that Bear and Richard have known each other and allows us to get to know them better than we did from their appearances in the other books.
It's also very refreshing to read a story about an older couple. While I enjoy reading books about young people, knowing that Richard and Bear lived through things that I also lived through made the story even more special to me.
If you've read the Perspectives series already you absolutely do not want to miss this book! If you haven't read the series yet please consider doing so. If you enjoy M/M stories with a lot of depth and complicated characters, albeit with more than a bit of angst in the earlier ones, you won't regret reading this series.
Note: the author gave this note in the blurb: "Warnings for spousal abuse (not between the two heroes) and cheating." I would like to add that I absolutely don't condone cheating but there are extenuating circumstances in this story that are such that I wasn't bothered by it.
♥♥♥♥♥
O Factor: Scorcher
Add to your TBR on…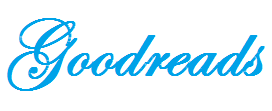 A.M. Arthur was born and raised in the same kind of small town that she likes to write about, a stone's throw from both beach resorts and generational farmland. She's been creating stories in her head since she was a child and scribbling them down nearly as long, in a losing battle to make the fictional voices stop. She credits an early fascination with male friendships (bromance hadn't been coined yet back then) and "The Young Riders" with her later discovery of and subsequent love affair with m/m romance stories.
An avid reader of het romance, her first foray into reading published m/m romance (slash fanfic doesn't count) is thanks to a Dear Author review of K.A. Mitchell's CHASING SMOKE. After devouring K.A.'s existing backlist, she dove headfirst into other authors. While she prefers contemporary, she'll occasionally sample an historical or SFF m/m romance.
A.M. wrote her first m/m stories in the guise of Kish fanfic (the Kyle/Fish romance from cancelled soap opera "One Life to Live." As her stories were met with more and more positive feedback, A.M. was inspired to try her hand at creating original m/m romance. And the rest is history.
When not exorcising the voices in her head, she toils away in a retail job that tests her patience and gives her lots of story fodder. She can also be found in her kitchen, pretending she's an amateur chef and trying to not poison herself or others with her cuisine experiments.