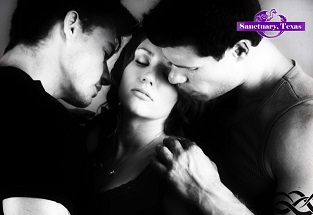 05 January of 2016 by Jean
A triad built on a solid foundation of love.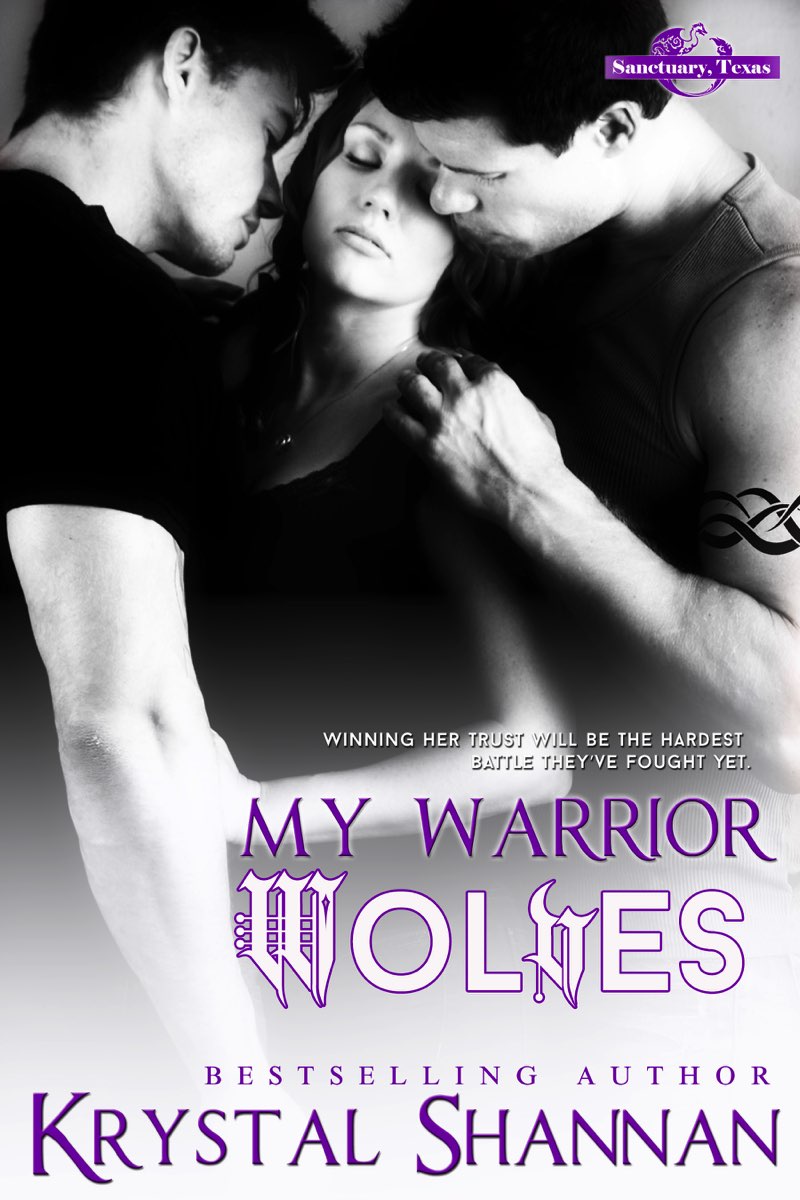 My Warrior Wolves By Krystal Shannan
Paranormal Romantic Suspense
Released January 5, 2016
KS Publishing
Series: Sanctuary, Tx, Book 4
Reviewed by Jean
Passion, heat, and desire…
Only they can ignite her animalistic fire.

Still grieving and trying to pick up the pieces of her shattered life, Charlotte "Charlie" Mason attempts to rebuild after a tragic loss. But when she's betrayed by her uncle and finds herself in harm's way, the courageous she-wolf must enlist the help of the two men she sent away–the same two men who left with what remained of her broken heart.

Trying to resist the temptation to go back, Travis and Garrett McLennan can barely control the desire building within them–a desire only Charlie alone can satisfy. When the wolf brothers receive her cry for help, they know that the time has finally come and their shared mate needs them now more than ever. But with danger knocking on the threshold, can they get to her in time, saving her while holding on to what they both want?

Sanctuary, Texas Series
My Viking Vampire
My Dragon Masters
My Eternal Soldier
My Warrior Wolves
My Vampire Knight (coming next)
A triad built on a solid foundation of love.
Charlie Mason is drowning in grief, responsibility and traitorous relatives. If that were not enough she is suffering from mating heat… the only problem… she sent her mates away. Life is enough of a struggle trying to put her pack back together without dealing with not one, but two mates… two mates that will want her to leave her pack and live with them in Sanctuary. As the new alpha of her pack, this is something she won't contemplate. When her uncle, Victor decides to court their enemy and vie for her position as alpha, though, it's time to call in her mates and let the chips fall where they will.
Garrett and Travis were forced by lycan law to walk away from their mate when she ordered them to. They don't like it. It's getting hard to wait for her call. In the meantime, their enemy Xerxes is up to his usual tricks. He has another kitsune in his keeping and it's going to take their mate's resources and direction to get to her. But dare they call Charlie? They are hard pressed to decide and then they get her call. She needs her ex-soldier, bad boy tattooists. She needs her mates. The circumstances may not be the choicest, but they'll take what they can get when it comes to claiming their mate.
Their mating is fiery and explosive. However, it isn't a bed of roses. The challenges just keep piling up and the danger escalates. These three will have their hands full salvaging what they can from what is left of her pack. While their mating may come on the ashes of the past it will be built on a solid foundation of love.
I've read a few of Krystal Shannan's books to date. I enjoyed them. I suppose it's a good thing that we don't rate books according to the others an author writes, though, because this one is so much better. I know that is probably my prejudice speaking, though. I've read both her contemporary and a few of her paranormal romances. So, you might ask what it is about this one that appeals even more. I should preface this by saying My Warrior Wolves is the first in the Sanctuary, Tx series that I've read. The Sanctuary, Tx series brings the heat to another level. It also is just that much farther into another world, a world with lycans, dragons, djinn, vampires, sirens and any number of other paranormal species. Sanctuary, Tx exists in a divided America. This opens up the chances for world building exponentially. The series also has a real nasty villain. So yeah, the suspense, action, romance and paranormal aspects really just do it for me.
♥♥♥♥♥
O Factor: Scorcher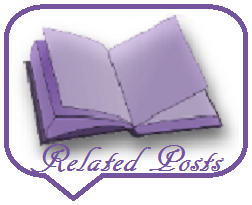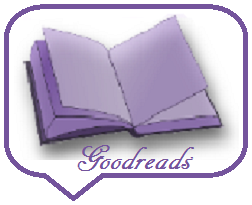 My Viking Vampire, Book 1
My Dragon Masters, Book 2
My Eternal Soldier, Book 3
My Warrior Wolves, Book 4
My Vampire Knight, Book 5… Coming Soon
My Warrior Wolves, Book 4